Reviewed by Ryan Whistler
How to Become a Growth Marketer
Do you have an interest in marketing and a passion for analytical thinking? Have you ever wanted to work with digital platforms to grow business profits, products, or services? If so, then a career as a growth marketer could be for you.
Growth marketing is an incredibly powerful tool for businesses looking to rapidly scale and reach new heights. It focuses on developing strategies that maximize growth opportunities through the leveraging of key digital channels such as websites, apps, social media, search engine optimization (SEO), content marketing, and email. By effectively utilizing these channels, businesses can identify optimal customer acquisition and retention tactics. Growth marketing places great emphasis on data-driven decisions to ensure maximum return on investment (ROI). This includes gaining a deep understanding of user behaviors and preferences in order to create personalized experiences that drive engagement and repeat interactions. Keep reading for all the best tips and insights on how you can become a successful growth marketer.
What Is a Growth Marketer?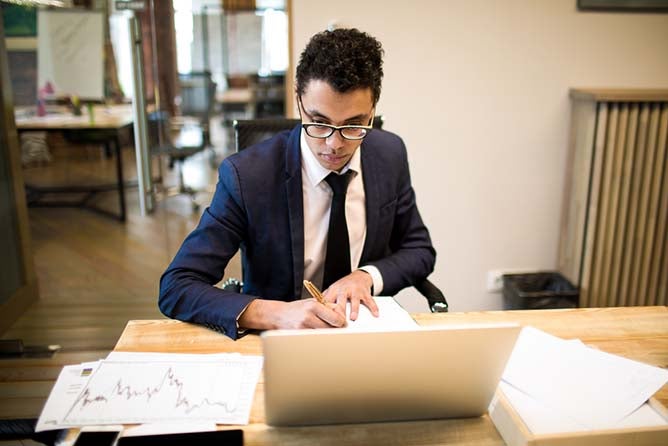 As businesses and industries constantly evolve, so does the way that they reach out to their customers. Traditional marketing, which has existed for decades, focuses on long-term growth and cultivating relationships with customers over time. On the other hand, growth marketing is often seen as a more strategic way of engaging with customers and reaching larger numbers of people in shorter amounts of time. While traditional marketing often consists of TV ads, billboards, and flyers, growth marketing utilizes modern tools such as social media platforms, influencers, and A/B testing techniques to measure customer behavior and track results. 
A growth marketer is an innovative type of marketer who is focused on developing, optimizing, and measuring strategies designed to drive customer acquisition and engagement, as well as retention. Growth marketers approach marketing through experimentation and data-driven insights to quickly identify opportunities and 
strategies that will have the biggest impact on reaching desired goals. This type of marketer is also highly skilled at identifying improvements within digital platforms and providing insight into breaking down challenges between users and products or services. Ultimately, their aim is to improve customer experience through a cutting-edge marketing strategy.
"Growth hacking" is a term often used in the tech and startup industries to refer to the strategies used by growth marketers. Some view growth hacking as merely a creative way of manipulating customers through unpleasant tactics such as spam or clickbait ads. Most growth marketers oppose this association and see this approach as unsophisticated compared to the high-level marketing and advertising they execute for campaigns.
What Does a Growth Marketer Do?
A growth marketer is responsible for driving business success through creative strategy and analysis. Their day-to-day responsibilities include: 
Creating and updating creative content
A/B testing

Planning, optimizing, and scaling paid ad campaigns

Managing social acquisition channels

Planning and optimizing creative email campaigns and their timing

Updating and/or abandoning any traditional marketing campaigns

Building effective and engaging referral programs

Analyzing the overall sales funnel impact and adjusting where necessary

Utilizing user data to pivot marketing campaigns for more engagement 

Ultimately, a good growth marketer strives for effective marketing that produces tangible results for their company.
How Do I Become a Growth Marketer?
Becoming a growth marketer requires a thorough knowledge of data analytics, operations, and marketing. The first step is to obtain a bachelor's degree in marketing, business, or advertising. Next, you'll want to apply for internships or entry-level roles in marketing to gain relevant experience. While an advanced degree is not always required, having a master's degree in marketing or management and leadership is appealing to employers when evaluating candidates for growth marketing positions. Additionally, many employers prefer applicants to be certified. Most marketers who specialize in digital areas opt for certifications from Google Analytics, HubSpot, Growth Tank Academy, and other specialized courses related to the field. Overall, having knowledge beyond a degree—with experience and certifications—can make all the difference when looking to enter the world of growth marketing. 
Best Degrees for a Growth Marketer
Marketing – B.S. Business Administration
For those who want to lead brands and steer consumer markets:...
For those who want to lead brands and steer...
For those who want to lead brands and steer consumer markets:
Time: 67% of graduates finish within 36 months.
Tuition: $3,755 per 6-month term.
Some careers and jobs this business degree will prepare you for:

Marketing and PR manager
Director of marketing and communications
Director of publications
Customer intelligence manager
Marketing sales manager
Marketing is a creative and exciting field—and one where an undergraduate degree will open better opportunities.
College of Business
Two online marketing master's degree options with a focus on...
Two online marketing master's degree options with...
Two online marketing master's degree options with a focus on either digital marketing or marketing analytics.
Time: 70% of grads finish master's programs within 24 months.
Tuition: $4,530 per 6-month term.
Courses: 11 total courses in this program
Specializatin: Students choose from two specializations to focus their marketing studies on digital marketing or marketing analytics.
Sample careers and jobs this business degree will prepare you for:

Marketing manager
Marketing analyst
Marketing director
SEO manager
SEM manager
Email manager
A marketing master's degree will help you prepare for a wide range of exciting marketing careers.
College of Business
Management and Leadership – M.S.
An online master's degree focused on change management,...
An online master's degree focused on change...
An online master's degree focused on change management, innovation, and leading teams:
Time: 62% of graduates finish within 18 months.
Tuition: $4,755 per 6-month term.
Sample careers and jobs this business degree will prepare you for:

President
Vice president
Director of operations
Executive director
Develop a comprehensive suite of leadership skills and your confidence to navigate changing business structures.
College of Business
---
Our Online University Degree Programs Start on the First of Every Month, All Year Long
No need to wait for spring or fall semester. It's back-to-school time at WGU year-round. Get started by talking to an Enrollment Counselor today, and you'll be on your way to realizing your dream of a bachelor's or master's degree—sooner than you might think!
---
What Skills Does a Growth Marketer Need?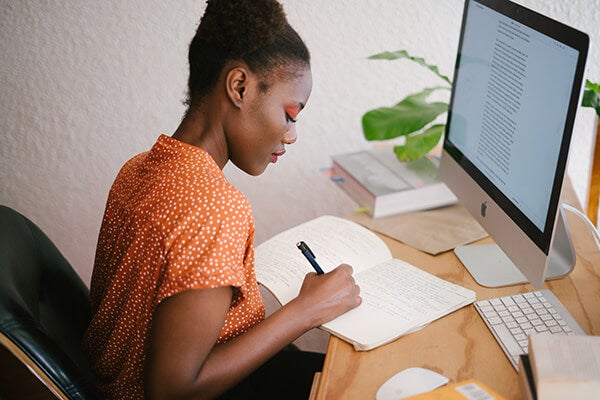 Growth marketers have become a necessary part of businesses that wish to not only increase their customer base but also understand its needs. To effectively do this, growth marketers must possess a variety of marketing and technical skills, most notably:
Ability to identify opportunities for growth
Ability to develop and execute growth strategies

Ability to track and measure progress

Knowledgeable of A/B testing 

Knowledgeable of user on-boarding experience

Social media management

Data analysis

Creative thinking

Problem-solving

Collaboration

Written and verbal communication
How Much Does a Growth Marketer Make?
$89,353
Working as a growth marketer can be quite lucrative for those who are willing to specialize, search for unique opportunities, and negotiate effectively. The average salary of a growth marketer in the U.S. is $89,353 per year. Of course, salaries vary greatly depending on experience and specific job duties, with some experienced professionals earning as much as $104,563 annually.
What Is the Projected Job Growth?
10%
As companies become increasingly aware of the potential of growth marketing, demand for specialists to take charge of their company's growth campaigns is on the rise. The field of advertising, promotions, and marketing is expected to grow by 10% from 2021 to 2031. As such, those pursuing a career in growth marketing can look forward to a competitive job market with many available opportunities.
Where Does a Growth Marketer Work?
Varies
Typically, growth marketers are part of larger teams within a company's marketing or product departments. This can range from working at an established corporation, to a start-up tech company, to working as part of a remote freelancer team. Growth marketers regularly collaborate with product teams, content editors, and analysts to implement test and learn strategies that have a meaningful impact on the business.