Healthcare Manager Career Guide
How To Become a Healthcare Manager
Healthcare managers oversee a variety of healthcare systems, from public medical clinics to private treatment centers. At the intersection of business and healthcare, healthcare managers ensure that individual health programs continue to run efficiently.
As a healthcare manager, you'll likely oversee one or more healthcare facilities represented by your employer. In some cases, you'll oversee a single building. In other cases, you'll be responsible for managing multiple buildings—across multiple locations—as part of a coordinated healthcare network.

If you're someone who enjoys the business of healthcare, the role of a healthcare manager could be ideal for you. After obtaining your healthcare management degree, you'll learn how to effectively manage healthcare employees and ensure that business operations contribute to continued success.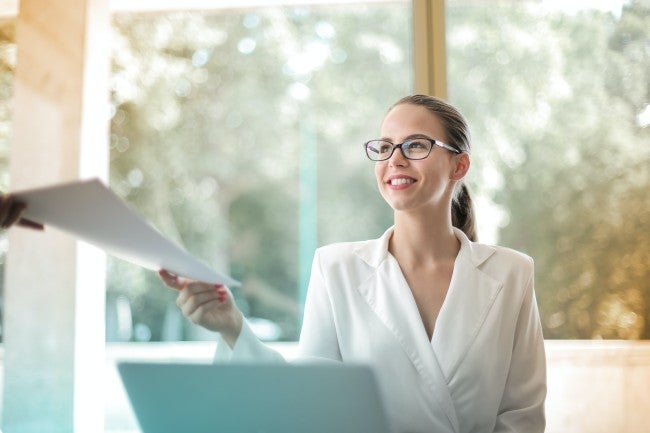 What Is a Healthcare Manager?
Healthcare managers serve as administrators for one or more healthcare facilities, ensuring that resources are distributed and used efficiently across all departments. Ultimately, healthcare managers help healthcare programs grow, while protecting the quality of care that all patients receive.
Because the role of a healthcare manager is a blend of business and healthcare responsibilities, employers often like to see job applicants possess job experience in both settings.
What Does a Healthcare Manager Do?
Healthcare managers ensure that business operations run smoothly across all facilities. They also maintain responsibility for financial assets and employee onboarding.
The exact responsibilities of a healthcare manager can include:

Determining facility budgets that allow for efficient operations without any wasted spending.
Hiring employees for specific departments, in coordination with department managers.
Ordering any supplies that healthcare facilities need.
Researching healthcare laws to ensure that healthcare facilities continually comply with any new legislation.
Supervising healthcare facility operations, to ensure that all processes are performed to company standards.
Distributing work schedules to all healthcare facility employees.
Organizing facility records, to keep track of all patient care and treatment availability.
These and other responsibilities define the day-to-day tasks of healthcare managers.

What Education Does a Healthcare Manager Need?
You can begin your pursuit of a healthcare management career with a degree in healthcare management. As you obtain this degree, you'll become familiar with many of the skills that will make you a future leader in the corporate healthcare field. This type of degree will combine crucial areas of business and healthcare, giving you specific insight into software systems, administrative processes, regulations, and more.
If you're looking to continue your education in the healthcare management field, consider obtaining a Healthcare Management Master of Business Administration (MBA). This degree will fashion you into a business-minded leader, teaching you how to advocate for your patients when you make the right healthcare decisions. Additionally, if you have experience in healthcare, a master's degree in leadership and management can help you get that additional business experience that will help you be prepared for this demanding career.

Best Degrees for a Healthcare Manager:
Healthcare Management – B.S. Business Administration
You can become a healthcare industry leader:...
You can become a healthcare industry leader:...
You can become a healthcare industry leader:

Compare with B.S. Health Information Management
Time: 70% of graduates finish within 35 months.
Tuition and fees: $3,720 per 6-month term.
Sample careers and jobs this business degree will prepare you for:

Health information manager
Community service manager
Clinical manager
Medical records manager
Social service manager
The online courses in this career-focused business degree program will prepare you with management-level skills and an up-to-date understanding of our healthcare delivery system.

College of Business
MBA Healthcare Management
Prepare for a career leading private or public healthcare...
Prepare for a career leading private or public...
Prepare for a career leading private or public healthcare organizations.
Time: 72% of graduates finish within 24 months.
Tuition and fees: $4,675 per 6-month term.
Some careers and jobs this business degree will prepare you for:

President and CEO
Vice president
Administrative director
Chief financial officer
Other executive-level roles
Healthcare is big business in today's complex economy.  Steer your career with this specialty MBA.
Compare online business degrees

This program is not the only online business degree WGU offers that is designed to create leaders in the field of healthcare. Compare our health leadership degrees by clicking the button below.

Compare Similar Degrees
College of Business
---
Our online university degree programs start on the first of every month, all year long.
No need to wait for spring or fall semester. It's back-to-school time at WGU year-round. Get started by talking to an Enrollment Counselor today, and you'll be on your way to realizing your dream of a bachelor's or master's degree—sooner than you might think!

---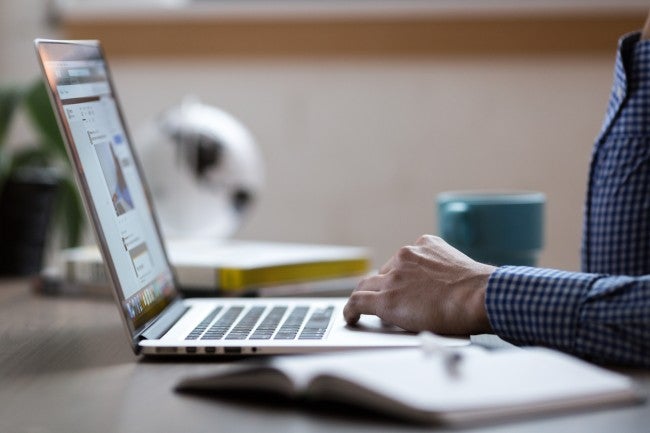 What Skills Does a Healthcare Manager Need?
Healthcare managers depend on several key skills to ensure that they perform their role correctly daily, including:
Financial asset management: The ability to create budgets and appropriately utilize financial resources, in a way that holistically benefits a healthcare facility.

Interpersonal communication: The ability to correspond effectively with healthcare staff members who make facilities run smoothly.
Quality control: The ability to audit healthcare facility processes as well as identify opportunities for quality and process improvement.
Leadership: The ability to guide all healthcare staff toward long-term success.
Employee management: The ability to effectively oversee all employees, gauging employee performance, onboarding new employees, and ensuring that all staff members have the resources they need to succeed.
Problem-solving: The ability to pair healthcare problems with unique solutions that restore healthcare facilities to full operations.
These and other skills allow healthcare managers to excel in their roles as they work to connect patients with the best possible treatment options.

How Much Does a Healthcare Manager Make?
$65,880
The exact income of a healthcare manager varies, depending on factors that include their employer, employer location, years of experience, earned certifications, and the performance of their healthcare facility over time.
On average, the salary of a healthcare manager is $65,880, with a range of roughly $42,000 to $103,000 per year.
What is the Projected Job Growth?
32%
Across the board, roles for medical and health service managers are expected to vastly increase from 2019 to 2029. Over that time, managerial positions are expected to experience a growth rate of 32%. This forecasted rise in healthcare employment — which, if accurate, will see an estimated addition of 133,200 jobs — is well above the average for growth across all occupations.
Where Do Healthcare Managers Work?
Varies
Healthcare managers will almost always work onsite at their healthcare employer's place of business. Because healthcare managers need to maintain close, physical proximity to each department, it is easiest for them to work at an onsite office. Healthcare managers can work at many locations, including hospitals, ER clinics, outpatient centers, inpatient or partial hospitalization facilities, rehabilitation clinics, nursing homes, long-term care facilities, and independent medical practices.