HR Business Partner Career Guide
How to Become an HR Business Partner
As human resource departments continue to evolve, opportunities are arising for specialized HR roles. Many companies are recognizing a need for HR professionals in non-traditional positions, beyond the scope of hiring, payroll, benefits, etc. 
One of the newer, specialized roles we see popping up in several industries is the HR business partner. This position differs from other HR roles in that it focuses on how people play into the function of business, and often sits with senior leadership, cross-divisionally, rather than as an internal part of the HR team.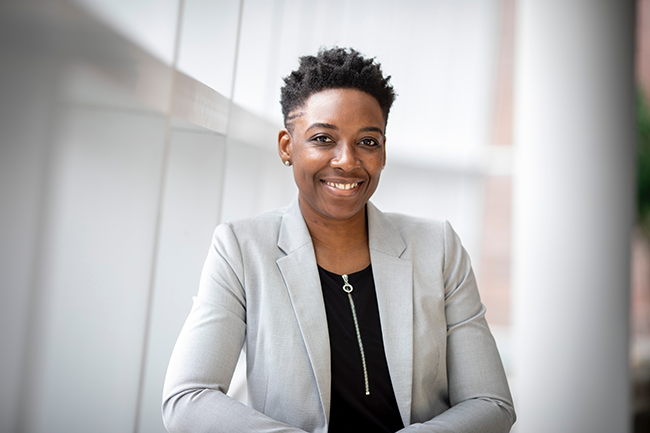 What Is an HR Business Partner?
An HR business partner is a senior leader in an organization's structure. They are an individual contributor often teamed up with a senior leader, or other leaders in a company, to develop a human relations strategy that helps the organization meet its goals.  
Because they work closely with departmental leaders, rather than with the HR team, they have an intimate understanding of the context of each team, it's hiring needs, training needs, and structural complications. Think of an HR business partner almost as a consultant for a division or department's specific HR needs. 

They are a key team player, with an important role in strategy and operations. 

The HR business partner role differs from the more commonly known HR manager. While an HR business partner sits within the team of a specific department or division, an HR manager oversees the HR department and is accountable for systems and procedures related to payroll, hiring, administration, and recruitment. 

What Does an HR Business Partner Do?
HR business partners specialize in understanding the various needs of an organization and they work with senior leadership to develop policies and procedures to work towards company goals. It is their responsibility to help their business meet HR goals. 
According to Indeed's hiring resources for employers, HR business partner roles can vary, with some of the most common responsibilities being: 

Work with a company's upper management to determine their current HR needs

Work closely with the HR and recruitment team to help implement goals set by upper management
Strategize ways to improve the relationship between the company's leadership and their employees
Monitor the budget for the HR department and allocate funds when necessary
Evaluate the company's current departments and roles before comparing them to the company's goals and objectives
Work with recruitment professionals to identify necessary roles for growth within the company
Help oversee and create job descriptions to attract talented candidates
Participate in the candidate screening/interviewing process to ensure new hires align with upper management's goals
Draft new HR policies in accordance with organizational goals, industry trends and labor laws or regulations
How Do I Become an HR Business Partner?
Most HR business partners hold a bachelor's degree in a human resources-related field. A bachelor of science business administration in human resource management, for example, encompasses coursework like business management, accounting, psychology, industrial relations, and other disciplines that an HR business partner is expected to know. 
HR business partners are specialists in the field of HR. Within their education programs, they should pinpoint opportunities to explore areas like change management, leadership, and data analytics—all of which are common skills looked for in an HR business partner.
An HR business partner is essentially required to have a degree by the standards of most major employers. Those looking to advance further into a position like a VP or director of human resources may benefit from an advanced degree. A BSBA in HRM is the best place to start, giving you the foundational knowledge you need to begin as an HR business partner.
Most certifications for an HR business partner are voluntary, but they are an opportunity to set yourself apart in applying for jobs in competitive and high-paying industries. Respected certifications like the Human Resources Certification Institute's Professional HR Certification are amongst the most popular for HR business partners pursuing a competitive addition to their resume. The BSBA in human resource management preps students to pass this exam.
Best Degree for HR Business Partners
Human Resource Management – B.S. Business Administration
A SHRM-recognized online business degree program:...
A SHRM-recognized online business degree program:...
A SHRM-recognized online business degree program:
Time: 65% of graduates finish within 36 months.
Tuition: $3,575 per 6-month term.
Sample careers and jobs this business degree will prepare you for:

Human resource specialist
Director of talent acquisition
Recruiting manager
Organizational learning specialist
Vice president of HR
Earn your B.S. in Human Resources and help build strong organizations.
College of Business
---
Our Online University Degree Programs Start on the First of Every Month, All Year Long
No need to wait for spring or fall semester. It's back-to-school time at WGU year-round. Get started by talking to an Enrollment Counselor today, and you'll be on your way to realizing your dream of a bachelor's or master's degree—sooner than you might think!
---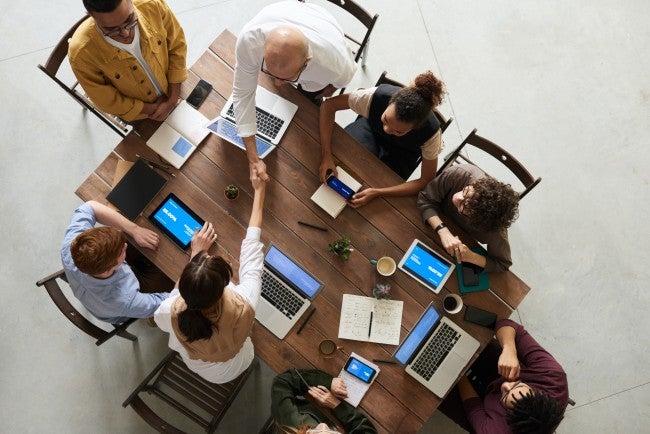 What Skills Does an HR Business Partner Need?
HR business partners are highly strategic and analytical, with an understanding of the people of a specific organization. They are collaborative thinkers, who are confident in making recommendations to executive team members in various departments. 
HR business partners require a set of skills that allow them to communicate effectively and lead within an organization. Some of those skills include: 

Organizational development and structural knowledge. HR Business partners should understand the ins and outs for their business's structure. They will be expected to take that knowledge and make suggestions on how departments can run more effectively. They will also help implement changes as they come into play. 
Listening and empathy skills. Empathy and understanding are critical for an HR business partner. They should have an appreciation for cross-cultural knowledge, as it impacts their organization's recruitment and retention. And they should have an ability to listen and learn about multiple divisions nuances, as to promote better understanding. 
Strategic thinking. HR business partners have a special ability to take a step back, often in the midst of chaos, and think through the big-picture goals for a company. They can assess a situation, prioritizing long-term solutions, and make recommendations that others may not see in the heat of the moment. 
How Much Does an HR Business Partner Make?
$76,603
According to Payscale, the average annual salary for an HR business partner is $76,603 as of February 2022. Increases to the national average can come from working in a competitive industry or company, specializing in an area like the tech field, and exploring advanced trainings and degrees.
What Is the Projected Job Growth?
6%
Human resource roles are projected to grow 6%, which is faster than the national average for all occupations, according to the U.S. Bureau of Labor Statistics. Human resource business partners position themselves to become HR directors and VPs of human relations with advanced training and industry experience.  
Where Does an HR Business Partner Work?
Varies
The need for a robust HR department spans all industries. HR business partners can find opportunities in healthcare, tech, research, financial, and more fields. The larger the company, the more likely it is that they will have a need for one or more HR business partners, though positions at smaller companies do exist.