Insurance Agent Career Guide
How to Become an Insurance Agent
Are you good at communicating and listening to others' needs? Does the idea of helping someone protect their well-being, family, or livelihood motivate you? If so, then a career as an insurance agent could be the perfect fit for you.
Insurance agents provide guidance and insight for individuals or families to receive protection and coverage for all of life's stages and occurrences. They are personable individuals with the desire to listen to and find solutions for their clients. From a young couple buying their first home to an older individual thinking about end-of-life preparations, insurance agents are essential to helping others make important life decisions. A career as an insurance agent provides not only personal satisfaction but also flexibility and the opportunity for lifetime learning. Agents can specialize in one or many types of insurance, and as laws and policies change over time, agents continue to gain mastery and experience in their field.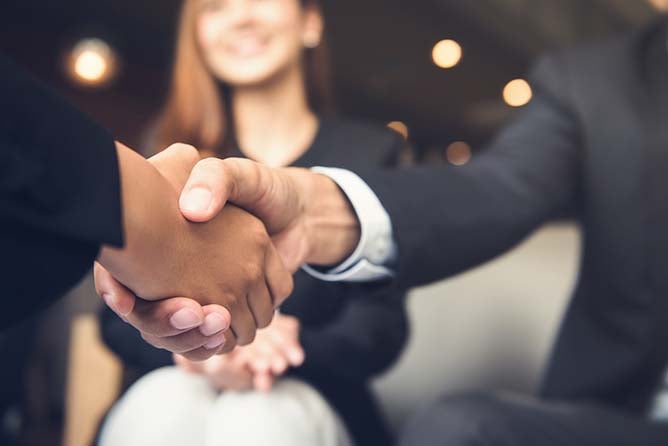 What Is an Insurance Agent?
An insurance agent is a trained professional who sells insurance policies to protect individuals and families. Most of their workday is spent evaluating the needs of their clients, finding the best insurance plans for a client's specific criteria and fostering relationships to continue to grow their customer base. Insurance agents typically specialize in an area of insurance, such as health, property, disability, casualty, or long-term care and are responsible for developing various strategies to promote their specialty.
Typically, there are two types of insurance agents: captive and independent. Captive agents sell insurance for a single company. While working with a specific company, captive agents learn how to streamline their processes and develop their underwriting expertise. 
Independent agents, also known as insurance brokers, sell insurance for different companies and compare rates to find the best choice for their clients. A positive aspect of being an independent agent is the ability to be more client-focused than carrier-focused, but a challenging aspect is that independent agents are like small business owners and have limited resources.
It's also often helpful to diversify income as an insurance agent with additional services for clients, such as financial counseling, investment advising, and retirement planning.
What Does an Insurance Agent Do?
The day-to-day duties of an insurance agent can range from growing client relationships to reporting to management. A typical workday may include the following:
Establishing relationships with clients from different sources (e.g., networking, cold calling, and referrals).
Recommending risk management strategies that fit clients' personal risk profiles.

Describing the advantages and disadvantages of different policies to promote the sale of insurance plans.

Responding to clients' insurance-related questions and issues.

Calculating dividends and creating payment methods.

Distributing policy proceeds after a submitted and approved claim.

Completing administrative tasks such as maintaining records and handling policy renewals.

Tracking insurance claims to ensure client and company satisfaction.

Creating and implementing marketing strategies to compete with other individuals or insurance companies.

Preparing and presenting detailed reports to management.
How Do I Become an Insurance Agent?
The first step to becoming an insurance agent is to earn a bachelor's degree in business, accounting, economics, or finance. Any of these programs of study will provide you with knowledge and skills in business communication, project management, marketing, and strategic planning—all of which are important for a career as an insurance agent. Next, you'll want to look up the licensing requirements depending on your state. In general, licensing requires you to take a course and pass a state exam. Agents are required to have a license for each type of insurance they sell, so you may need to obtain multiple licenses if you plan to sell different kinds of insurance. Once you obtain a license, you'll want to determine if you prefer to work as a captive or independent agent, apply for open positions, and begin to build your client base. 
If you're interested in advancing into a leadership role, earning an MBA can further develop your expertise and earning potential. Additionally, as you progress in your career, it's important to take continuing education courses to stay knowledgeable about expanding services and regulations. 
Best Degrees for an Insurance Agent
Business Management – B.S. Business Administration
Hone your business acumen and garner added respect:...
Hone your business acumen and garner added...
Hone your business acumen and garner added respect:
Time: 70% of graduates finish within 41 months.
Tuition and fees: $3,720 per 6-month term.
Sample careers and jobs this business degree will prepare you for:

Account executive
Business analyst
Program manager
Director or senior director
Vice president
This online degree program is an excellent choice for kick-starting your organizational management career.

College of Business
Accounting – B.S. Business Administration
Have a knack for numbers or fine-tuning finances?...
Have a knack for numbers or fine-tuning finances?...
Have a knack for numbers or fine-tuning finances?
Time: 70% of graduates finish within 41 months.
Tuition and fees: $3,720 per 6-month term.
Some careers and jobs this business degree will prepare you for:

Accounting manager
Financial director
Vice president of finance and operations
Chief financial officer
Forensic accountant
Take your first step toward CPA certification and learn how to use GAAP, ledgers, and journals.
College of Business
Master of Business Administration
The flexible MBA program you need, focused on business...
The flexible MBA program you need, focused on...
The flexible MBA program you need, focused on business management, strategy, and leading teams:
Time: Graduates can finish in 12 months.
Tuition and fees: $4,675 per 6-month term.
Sample careers and jobs this business degree will prepare you for:

President and CEO
Vice president
Executive director
Chief strategic officer
Our competency-based model gives you an innovative learning experience you won't find anywhere else—and our MBA grads tell us they loved accelerating their program to see a faster ROI.
College of Business
---
Our Online University Degree Programs Start on the First of Every Month, All Year Long
No need to wait for spring or fall semester. It's back-to-school time at WGU year-round. Get started by talking to an Enrollment Counselor today, and you'll be on your way to realizing your dream of a bachelor's or master's degree—sooner than you might think!

---
What Skills Does an Insurance Agent Need?
Insurance agents need a variety of professional and interpersonal skills, most importantly: 

Marketing: Insurance agents are salespeople who need strong marketing skills to gain, foster, and retain their clients.
Problem-solving: When complications arise, agents rely on strong problem-solving skills to process claims and assist clients.   

Customer service: Insurance agents often must communicate and work with individuals during difficult or complicated circumstances. Providing timely responses to a client's concerns or inquiries is important. 

Organization: Insurance agents can be tasked with managing hundreds of policies at a time, making organization an essential skill to master.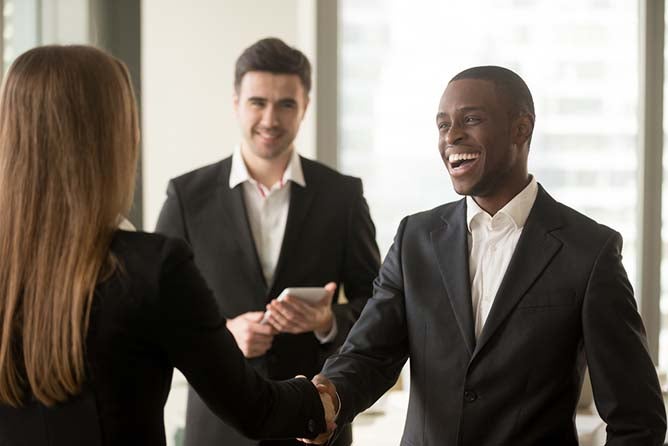 Integrity: Transparency and honesty are vital when guiding a client's policy choices. This means ensuring that agents sell to the customer's needs, rather than for the opportunity to earn a commission.  

Communication: While dealing with a broad range of clients and life circumstances, an insurance agent needs to be personable and conscientious in their communication. 

Attention to detail: Paying close attention to the details of a client's life and financial circumstances is important when guiding their policy and coverage decisions. 

Negotiation: Insurance agents advocate on behalf of their clients, and keen skills in negotiation are important when dealing with insurance providers. 
How Much Does an Insurance Agent Make?
$48,840
According to the Bureau of Labor Statistics, the median annual salary for insurance agents is $48,840, with the lowest 10% earning $29,970 and the highest 10% earning $126,510. Salary is largely dependent on the industry and location an agent chooses to work.
A large portion of independent agents are paid solely on commission, while captive agents are paid in one of three ways: salary, salary plus a commission, or salary plus a bonus. 
What Is the Job Outlook for an Insurance Agent?
7%
The field of insurance sales is projected to grow by 7% from 2020 to 2030. Growth will be the strongest for independent agents as more companies choose to reduce their overhead costs and salaried employees. Navigating the field of insurance requires the knowledge of a trained professional, and the demand for insurance agents will persist as clients need expert guidance to understand their options and the right policies for their wants and needs. 
Where Does an Insurance Agent Work?
Varies
Over 61% of insurance agents work within agencies and brokerages. Most agents work full-time in office environments, while some spend their workdays traveling to meet with clients. Newly licensed agents spend a large portion of their time establishing their client base and are expected to devote business hours to networking opportunities and collaborations with other agents, such as real estate agents or financial consultants.