Insurance Manager Career Guide
How to Become an Insurance Manager
Insurance agencies look after your needs, ensuring that your home, car, and life have sufficient defense against risk. While insurance agents are busy protecting the needs of their policyholders, insurance managers protect the needs of the agents themselves.
As an insurance manager, you'll be responsible for overseeing a variety of insurance agency employees. You will ensure that all contributions from insurance brokers, appraisers, claims investigators, and other employees help contribute to the long-term success of the agency. In particular, you will ensure that all insurance agents are acting in the best interest of both the insurance agency and their respective clients.

If you're someone who thrives in a management role and you want to put strong communication and project management skills to work, the role of an insurance manager may be an ideal career option for you.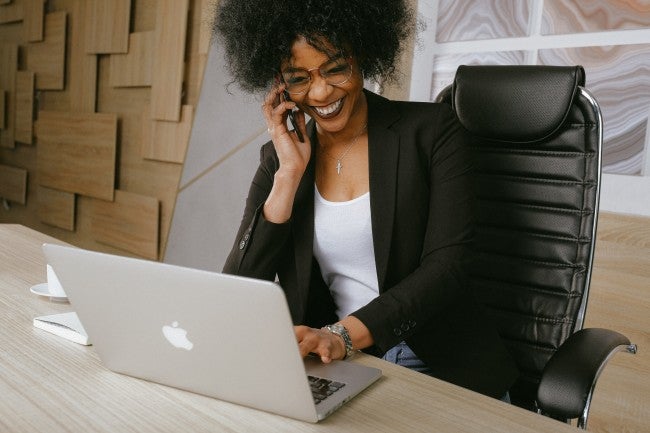 What Is an Insurance Manager?
Insurance managers help to supervise daily operations at an insurance organization. From team management to conflict resolution, your responsibilities will ensure that employees are motivated and tasks are completed on time and without error.
Though insurance management is not a specialized field, it typically requires an undergraduate degree and relevant experience in the insurance industry.

What Does an Insurance Manager Do?
An insurance manager is expected to complete a wide variety of tasks. Though you will fulfill several responsibilities of a leader in your workplace, your management role will be different from a leadership position. As an insurance manager, you will focus much of your attention on setting goals, delegating tasks, and implementing strategies for more efficient team operations.
The individual responsibilities of an insurance manager can include:

Managing overall operations in an insurance setting.

Creating and implementing policies that allow your insurance company to function as a cohesive unit.
Reviewing company performance to identify areas where individual employees and entire departments can improve their efficiency.
Connecting specifically with insurance agents to ensure that employees communicating personally with policyholders represent the company in the best light.
Identifying and minimizing threats as part of ongoing risk management responsibilities.
Managing collected data and creating user-friendly reports that can help executives identify company progress, regression, and any fluctuations in output.
Continually reviewing insurance policies to confirm that policyholder needs are best addressed.
Managing any claims investigations.
Controlling company finances to maintain correct budget allocation to all departments.
These and other duties help insurance managers find success on a day-to-day basis.

What Education Does an Insurance Manager Need?
Before you can begin a career as an insurance manager, you'll need to satisfy certain educational requirements. First, you'll need to obtain a bachelor's degree in business management or a closely-related field. As you begin your educational journey toward an insurance manager position, your undergraduate degree will teach you how to manage resources and employees, control finances, oversee marketing efforts, and communicate effectively with team members.
Aspiring insurance managers can further their education by obtaining a Master of Business Administration (MBA) degree. As you work toward advancing your education, an MBA hones skills in technological proficiency, team management, corporate data analysis, department-specific budgeting, and self-assessment.

Best Degrees for a Insurance Manager
Business Management – B.S. Business Administration
Hone your business acumen and garner added respect:...
Hone your business acumen and garner added...
Hone your business acumen and garner added respect:
Time: 68% of graduates finish within 36 months.
Tuition: $3,755 per 6-month term.
Sample careers and jobs this business degree will prepare you for:

Account executive
Business analyst
Program manager
Director or senior director
Vice president
This online degree program is an excellent choice for kick-starting your organizational management career.

College of Business
Master of Business Administration
The flexible MBA program you need, focused on business...
The flexible MBA program you need, focused on...
The flexible MBA program you need, focused on business management, strategy, and leading teams:
Time: Graduates can finish in 12 months.
Tuition: $4,755 per 6-month term.
Sample careers and jobs this business degree will prepare you for:

President and CEO
Vice president
Executive director
Chief strategic officer
Our competency-based model gives you an innovative learning experience you won't find anywhere else—and our MBA grads tell us they loved accelerating their program to see a faster ROI.
College of Business
Leadership Certificate – College of Business
Enhance your résumé and take a step in your educational journey...
Enhance your résumé and take a step in your...
Enhance your résumé and take a step in your educational journey with the help of a leadership certificate from the College of Business, powered by WGU Academy.
Time: 4 months from start to finish.
Cost: $2,250 for the certificate.
Courses: 3 courses total in this program.
This program is for emerging leaders, however this program does not require a bachelor's degree, and provides transferable credit towards a WGU degree program.
Whether you aspire to work for a Fortune 500 organization, a government agency, a non-profit organization, or a fast-paced start-up, this certificate can give you the keys to success in a variety of industries, including:
Finance and Banking
Healthcare
Manufacturing
IT
Consulting
Nonprofit
Government
College of Business
---
Our Online University Degree Programs Start on the First of Every Month, All Year Long
No need to wait for spring or fall semester. It's back-to-school time at WGU year-round. Get started by talking to an Enrollment Counselor today, and you'll be on your way to realizing your dream of a bachelor's or master's degree—sooner than you might think!

---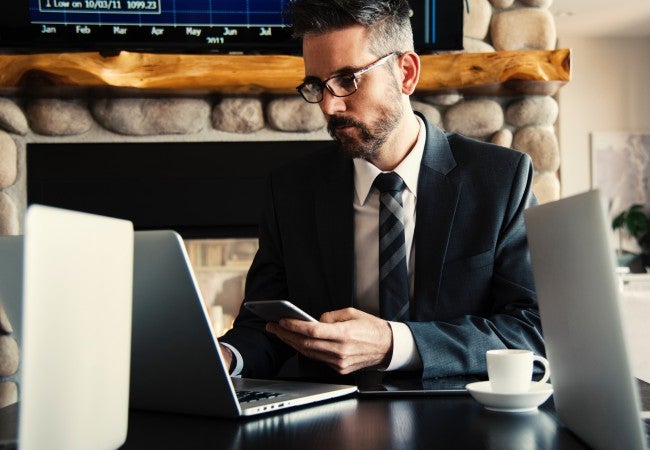 What Skills Does an Insurance Manager Need?
Insurance managers depend on a variety of skills each day. As an insurance manager, you'll depend on strong communication and team management skills almost every day to ensure that your insurance organization continues to function well.
Insurance managers might need some or all of the following skills:

Business management. The ability to coordinate insurance company operations to continually accomplish goals, expand service portfolios, and assist policyholders.
Interpersonal communication. The ability to correspond effectively with all insurance agents, claims investigators, brokers, appraisers, executives, and other team members.
Problem-solving. The ability to creatively solve problems between team members, or between insurance agents and clients, before they escalate.
Technological proficiency. The ability to efficiently operate all necessary pieces of technology in an insurance workplace, including computers, tablets, phones, communication tools, and any online platforms or resources.
Organization. The ability to appropriately manage insurance organization teams and resources for the best possible applications.
Insurance sales. The ability to market the services of your insurance programs, exercising self-confidence to find success in all sales positions.
Data analysis. The ability to collect, analyze, and present data to executives in a way that they can understand and learn from.
These and other skills form the foundation for a successful insurance manager. Strong communication, team management, and organizational skills can help you thrive in an insurance management role.

How Much Does an Insurance Manager Make?
$50,719
The exact income of an insurance sales manager can depend on a variety of factors. These can include your employer, employer's location, years of experience, education, and active certifications.
On average, the salary of an insurance manager is $50,719, with a range of roughly $31,000 to $88,000 earned each year.

What Is the Projected Job Growth?
5%
Employment for insurance agents is projected to grow 5% from 2019 to 2029, which is faster than the average across all occupations. This demand should be fueled in part by a forecasted increase in insurance company profitability. Before becoming a policyholder with an insurance company, many individuals will perform their own insurance-based research online. Though this step in the insurance acquisition process somewhat lessens the need for insurance agents, it doesn't affect the demand for insurance management positions.
Many agencies are also actively implementing automation software solutions, which can expedite many portions of the insurance process for policyholders. As an insurance manager, you are likely in one of several careers that are safe from automation, even though it might become a major part of your daily responsibilities. 

Where Do Insurance Managers Work?
Varies
It's important for insurance managers to continually understand how their company operates. This means that insurance managers commonly work onsite at their insurance employer's place of business, maintaining close physical proximity to individual teams.
Insurance managers might work in locations such as direct insurance providers' offices, government organizations, behavioral, mental and medical healthcare provider settings, independent insurance agencies, and insurance brokerage firms.