Investment Banker Career Guide
How to Become an Investment Banker
If you're considering a career in finance, you may have come across the term "investment banker" and wondered, "What exactly do they do?" Investment bankers are critical in helping companies and governments raise money by issuing and selling securities, such as stocks, bonds, and other financial instruments. Investment bankers also advise clients on mergers and acquisitions, helping to identify potential targets, negotiate deals, and navigate the complex world of corporate finance.
Working in investment banking can be intense and challenging but also highly rewarding. If you're intrigued by a fast-paced career requiring analytical and interpersonal skills, read on to learn more about investment banking.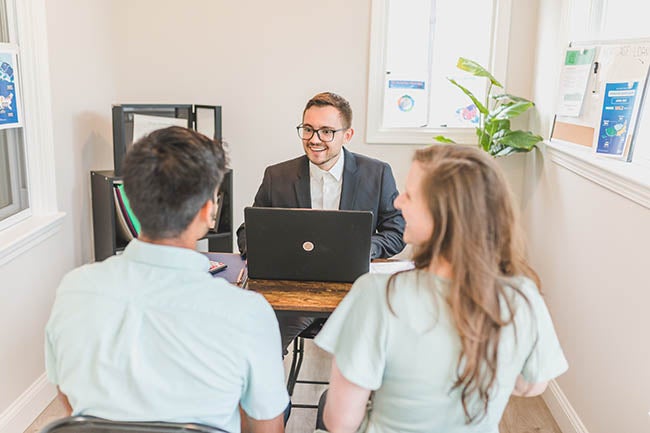 What Is an Investment Banker?
An investment banker is a professional who works for an investment bank, providing financial advisory services to corporations, governments, and other organizations. They help clients raise capital by underwriting and issuing securities like stocks and bonds. They also provide merger and acquisition (M&A) advisory services, including preparing financial models and conducting due diligence. Investment bankers are financial market experts who can provide clients with valuable insight into industry trends and market conditions. They work tirelessly to structure deals that meet their client's needs while maximizing stakeholder value. Investment bankers play a critical role in the global economy, facilitating the movement of capital and fostering innovation and growth, making it an exciting career for those with a passion for finance.
What Does an Investment Banker Do?
Investment bankers typically spend their days:
Helping businesses and governments raise capital, which can include issuing stocks or bonds.
Facilitating complex financial transactions such as mergers and acquisitions between companies.

Advising clients on financial matters by analyzing data and market trends.

Conducting strategic research and due diligence investigations.

Managing IPOs and private equity placements.

Discovering and closing potential investors.

Assisting with corporate restructuring.

Preparing reports, models, and forecasts.
How Do I Become an Investment Banker?
To become an investment banker, you'll typically need a bachelor's degree in finance, accounting, or a related field, followed by a Master of Business Administration (MBA) or a master's degree in finance. Additionally, gaining internship experience and building a network of contacts within the industry is essential. Once you have a degree and internship experience, entry-level positions will help you to develop the strong communication skills and resilience needed to work in high-pressure environments. Also, professional certifications, including a Chartered Financial Analyst (CFA) or Series 7 license, can further enhance your career growth.
Best Degrees for Investment Bankers
This online finance program is career-focused so you will gain...
This online finance program is career-focused so...
This online finance program is career-focused so you will gain relevant industry skills.
Time: 70% of graduates finish similar programs within 42 months.
Tuition: $3,575 per 6-month term.
Courses: 41 courses in this program.
Some careers and jobs this business degree will prepare you for:

Financial analyst
Finance director 
Investment banker
Insurance agent
Accountant
The competency-based model at WGU allows you to move as quickly as you can master the material, and do your coursework on your schedule. Flexibility is key with the B.S. in finance at WGU.
College of Business
Accounting – B.S. Business Administration
Have a knack for numbers or fine-tuning finances?...
Have a knack for numbers or fine-tuning finances?...
Have a knack for numbers or fine-tuning finances?
Time: 62% of graduates finish within 36 months.
Tuition: $3,575 per 6-month term.
Some careers and jobs this business degree will prepare you for:

Accounting manager
Financial director
Vice president of finance and operations
Chief financial officer
Forensic accountant
Take your first step toward CPA certification and learn how to use GAAP, ledgers, and journals.
College of Business
Master of Business Administration
The flexible MBA program you need, focused on business...
The flexible MBA program you need, focused on...
The flexible MBA program you need, focused on business management, strategy, and leading teams:
Time: Graduates can finish in 12 months.
Tuition: $4,530 per 6-month term.
Sample careers and jobs this business degree will prepare you for:

President and CEO
Vice president
Executive director
Chief strategic officer
Our competency-based model gives you an innovative learning experience you won't find anywhere else—and our MBA grads tell us they loved accelerating their program to see a faster ROI.
College of Business
---
Our online university degree programs start on the first of every month, all year long.
No need to wait for spring or fall semester. It's back-to-school time at WGU year-round. Get started by talking to an Enrollment Counselor today, and you'll be on your way to realizing your dream of a bachelor's or master's degree—sooner than you might think!

---
What Skills Does an Investment Banker Need?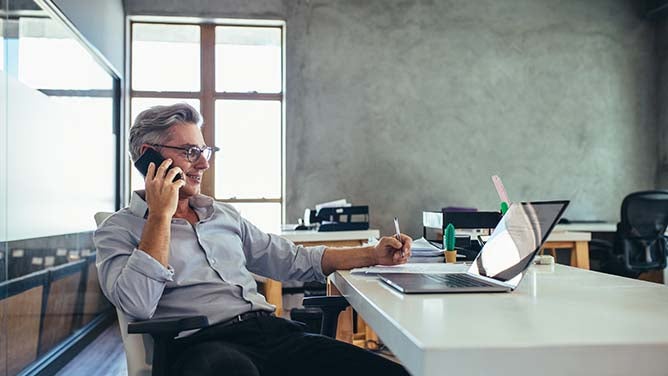 In the highly competitive field of investment banking, diverse skills are key to success. Professionals must demonstrate the following:
An understanding of financial markets and an ability to analyze large amounts of data quickly.
Dynamic communication and interpersonal skills to build relationships with clients and persuade them to invest.

Strong project management skills to navigate complex deals and coordinate teams of professionals across various disciplines.

The agility to quickly adapt to changing market conditions and stay up to date on industry trends.

Strong analytical and mathematical skills to analyze financial data and make sound investment decisions.

The aptitude to work well under pressure and meet deadlines.

The ability to maintain confidentiality and use discretion when dealing with clients' finances.
How Much Does an Investment Banker Make?
$216,000
Investment banking is a lucrative field that demands a lot of time and dedication from individuals willing to work hard. On average, an investment banker in the U.S. can earn between $216,000 to $403,000 annually, making investment banking one of the highest-paying professions in the financial sector. Though these professionals often work long hours, their compensation includes substantial bonuses that can double or even triple their income. 
What Is the Projected Job Growth?
10%
According to the BLS, employment of securities, commodities, and financial services sales agents, including investment bankers, is projected to grow by 10% from 2021 to 2031, which is faster than the average for all occupations. While the job outlook is positive, competition in investment banking can be fierce, especially within larger firms. Therefore, it is important for aspiring investment bankers to acquire a strong educational background, relevant work experience, and an impressive skill set to stand out and succeed in this field.
Where Does an Investment Banker Work?
Varies
An investment banker's work environment varies greatly depending on their position and company. Investment bankers typically work in large financial institutions in major urban cities. These institutions can range from large multinational banks like Goldman Sachs or Credit Suisse to boutique firms like Moelis & Company or Evercore. Investment bankers also travel extensively to meet clients, attend conferences and meetings, and negotiate deals. In addition to working in traditional office buildings, investment bankers can work from home or as remote employees.