How to Become a Logistics Buyer
If you can picture yourself excelling in the fast-paced, ever-evolving world of retail, you may want to consider becoming a logistics buyer—an exciting career path with new opportunities.
A logistics buyer is an essential player in business. They meticulously research, evaluate, and purchase goods for their company. These products could be used to support the company's operations or for direct sale to customers. The choices made by a buyer affect the bottom line of the business, influencing everything from profits to customer satisfaction. The specifics of a buyer's role can vary widely, depending on their industry and employer. For instance, if you work in a manufacturing industry, you might focus on procuring raw materials for the company's production processes. If you work in tech, your time could be spent sourcing the best parts for your company's consumer products. 
If you enjoy problem-solving, have an eye for quality, and thrive in a role that blends analytics with negotiation, then a career as a logistics buyer could be just the right fit for you. Keep reading for a comprehensive roadmap to becoming a successful logistics buyer.
What Is a Logistics Buyer?
Logistics buyers are at the center of strategic planning, financial decision-making, and the overall success of a company. Sometimes referred to as "purchasing agents" or "purchasing managers," buyers act as finance and business professionals tasked with investigating, evaluating, and purchasing products that align seamlessly with their company's brand, budget, and business objectives. Their expertise lies in striking the careful balance between quality and cost, demand and supply, and novelty and practicality. In a highly competitive retail environment, finding the right products can make or break a company's profitability. 
A buyer's responsibilities vary significantly according to the unique needs of the company and the nature of the industry. In the fashion industry, for example, a buyer might specialize in a specific product line, becoming the go-to expert for sourcing those particular items. Fashion buyers need to have their finger on the pulse of the latest fashion shows and consumer trends while also considering factors like pricing, profitability, and merchandising strategies. The decisions made by retail buyers can directly influence a store's sales and customer satisfaction. In other instances, buyers may take on a more generalist role, handling an array of products for the different departments of their company. 
The day-to-day responsibilities of a logistics buyer are multifaceted and essential to their company. While the specifics differ based on the industry, company size, and unique business model, some core tasks are consistent across the board. Getting a solid handle on these responsibilities will give you a clear picture of what working as a logistics buyer entails. Here are some of the key duties that a logistics buyer often handles:
Selecting and ordering products: A logistics buyer chooses products that suit the organization's brand and meet customer needs. This involves authorizing payments based on contractual agreements with suppliers or manufacturers, checking that these transactions adhere to set budgets and quality standards.
Assisting supply chain managers: Logistics buyers collaborate with supply chain managers to keep the right inventory levels. They must regularly check stock and reorder supplies in a timely manner. 
Working with inventory management: Logistics buyers look out for any potential hiccups in delivery fulfillment. They report any missing or back-ordered products, supporting the smooth continuity of business operations.
Communicating with field management: Logistics buyers prioritize working closely with field management teams, to ensure that all orders are correct. They assist in preventing discrepancies and maintaining a seamless operational workflow. 
Developing monitoring systems: Logistics buyers are often responsible for creating effective order-tracking systems. This includes writing weekly reports for stakeholders, keeping a log of closed purchase orders, and shedding light on any significant issues or trends.
Building a successful logistics buyer career requires a combination of higher education, job experience, and industry certifications. While each buyer's journey may vary, these steps offer a stable path to follow.
Earn a bachelor's degree: The first step to becoming a logistics buyer is earning your bachelor's degree in finance, business, or supply chain management. These fields equip you with a crucial understanding of business operations, financial analysis, and logistics—all important skills for your future career.
Pursue entry-level experience: Once you have your degree, you can dive into the industry by getting an entry-level job in retail, sales, or supply chain logistics as an assistant buyer. Any of these roles will provide experience, practical insights, and an opportunity to apply the principles you learned in your degree program.
Gain on-the-job training: While working, be sure to prioritize any opportunities that allow you to continue learning and growing. Some companies offer on-the-job training programs to help you improve in your role. These can help you refine your skills, gain a deeper understanding of your role, and make you a more competitive job candidate for future roles.
Earn industry certifications: To make yourself even more competitive, consider earning industry certifications. Certifications like Certified Professional in Supply Management (CPSM) or Certified Purchasing Professional (CPP) will enhance your knowledge and credibility and help you demonstrate a commitment to your profession. While not always mandatory, these certifications are highly recommended.
Apply to buyer positions: Once you complete the first four steps, you're ready to begin applying for buyer positions. Edit your résumé and cover letter to reflect your relevant education, skills, and experience. Begin preparing for interviews by researching market trends, negotiation skills, and industry financial data.
Best Degrees for a Logistics Buyer
This online finance program is career-focused so you will gain...
This online finance program is career-focused so...
This online finance program is career-focused so you will gain relevant industry skills.
Time: 70% of graduates finish similar programs within 42 months.
Tuition: $3,575 per 6-month term.
Courses: 41 courses in this program.
Some careers and jobs this business degree will prepare you for:

Financial analyst
Finance director 
Investment banker
Insurance agent
Accountant
The competency-based model at WGU allows you to move as quickly as you can master the material, and do your coursework on your schedule. Flexibility is key with the B.S. in finance at WGU.
College of Business
Business Management – B.S. Business Administration
Hone your business acumen and garner added respect:...
Hone your business acumen and garner added...
Hone your business acumen and garner added respect:
Time: 68% of graduates finish within 36 months.
Tuition: $3,755 per 6-month term.
Sample careers and jobs this business degree will prepare you for:

Account executive
Business analyst
Program manager
Director or senior director
Vice president
This online degree program is an excellent choice for kick-starting your organizational management career.

College of Business
Supply Chain and Operations Management – B.S.
This online supply chain and operations management program will...
This online supply chain and operations...
This online supply chain and operations management program will prepare you for real-world experiences in business.
Time: 70% of graduates finish similar programs within 42 months.
Tuition: $3,575 per 6-month term.
Courses: 41 courses in this program.
Some careers and jobs this business degree will prepare you for:

Operations Manager
Facilities Manager
Industrial Production Manager
Distribution Manager 
Buyer/Purchasing Agent
Project Management Specialist
With incredible growth opportunities in supply chain and operations management, this program helps prepare student to meet industry needs and become credentialed experts.
College of Business
Leadership Certificate – College of Business
Enhance your résumé and take a step in your educational journey...
Enhance your résumé and take a step in your...
Enhance your résumé and take a step in your educational journey with the help of a leadership certificate from the College of Business, powered by WGU Academy.
Time: 4 months from start to finish.
Cost: $2,250 for the certificate.
Courses: 3 courses total in this program.
This program is for emerging leaders, however this program does not require a bachelor's degree, and provides transferable credit towards a WGU degree program.
Whether you aspire to work for a Fortune 500 organization, a government agency, a non-profit organization, or a fast-paced start-up, this certificate can give you the keys to success in a variety of industries, including:
Finance and Banking
Healthcare
Manufacturing
IT
Consulting
Nonprofit
Government
College of Business
---
Our Online University Degree Programs Start on the First of Every Month, All Year Long
No need to wait for spring or fall semester. It's back-to-school time at WGU year-round. Get started by talking to an Enrollment Counselor today, and you'll be on your way to realizing your dream of a bachelor's or master's degree—sooner than you might think!
---
What Skills Does a Buyer Need?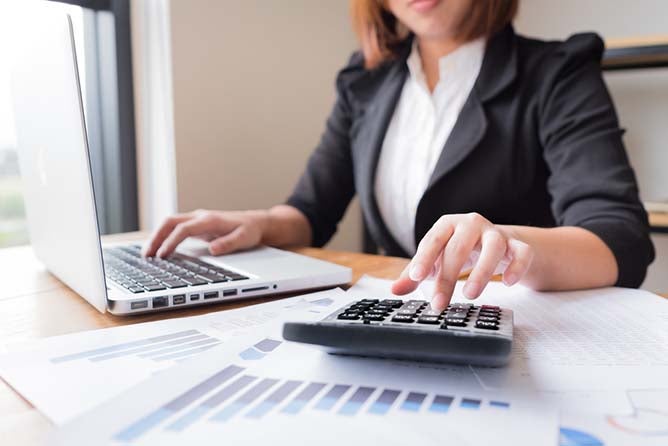 Logistics buyer skills range from an understanding of procurement processes to proficiency in enterprise resource planning. These skills are vital to performing the tasks associated with the role and ensuring smooth business operations. Here are some of the most important skills in this profession:
Procurement: This involves assessing whether or not a vendor's reliability and quality meet company standards.
Purchasing: This requires a keen eye for detail and the ability to manage complex logistics.
Project management: Project management skills help in setting realistic timelines, managing resources effectively, and coordinating various aspects of the purchasing process.
Negotiation: Strong verbal communication and negotiation skills help win the best prices and maintain profitable relationships with vendors.
Supply chain management: Buyers should be intimately aware of each step in their supply chain, from production to delivery, to maximize cost-effectiveness.
Strategic sourcing: This skill involves long-term planning and building strategic partnerships with suppliers to create a stable supply of necessary goods.
Enterprise resource planning: Proficiency in enterprise resource planning (ERP) systems help buyers track orders, manage inventory, and analyze sales data. 
Scheduling: Buyers must manage delivery timelines to minimize storage costs and prevent stockouts.
Budgeting: This requires a solid understanding of budgeting principles and the forecasting abilities to make profitable purchasing decisions.
Cost control: This skill is vital for negotiating favorable prices, reducing waste, and optimizing operational processes.
How Much Does a Buyer Make?
$73,142
The salary for a buyer can vary based on factors such as industry, location, level of experience, and the size of the company.
As per Salary.com, the average annual salary for a buyer in the U.S. is approximately $73,142 but can range anywhere between $65,723 and $81,393 per year. Some buyers, particularly those in high-demand industries or with substantial experience and advanced certifications, may earn significantly more.
What Is the Job Outlook for a Buyer?
6%
According to the U.S. Bureau of Labor Statistics (BLS), overall employment for buyers is projected to decline by about 6% from 2021 to 2031. However, while the overall employment numbers may be decreasing, there are still ample opportunities within the field. The BLS projects about 47,400 buyer job openings each year within the decade.
Where Does a Buyer Work?
Varies
Logistics buyers play an important role in many industries, providing you with countless opportunities in your career.
Some of the most common industries that employ logistics buyers include wholesale trade, government agencies, fashion merchandising and retail,  and corporate management.