Management Consultant Career
How to Become a Successful Management Consultant 
Do you have an interest in problem-solving and helping organizations achieve their goals? If so, then the field of management consulting could be for you. Management consultants are external experts who are brought in to provide guidance, advice, and support to companies that need help to solve complex problems or make strategic decisions. These professionals have various skills and expertise, from financial analysis and strategy development to operations management and organizational design. Their main goal is to help clients optimize their performance, reduce costs, improve efficiency, and increase profitability.  
Read on to learn more about how to begin a successful management consultant career. 

What Do Management Consultants Do?
Management consultants help businesses identify and resolve issues and improve their overall processes and strategies. These individuals are experts in their fields and bring a fresh perspective to the companies they work with. They help organizations improve efficiency, streamline operations, increase revenue, and develop strategies to meet business objectives. Management consultants provide solutions that businesses may not have considered before and work with companies to implement these ideas. These professionals are often brought in by businesses that need help with specific projects such as reducing costs, restructuring, or revamping their marketing strategies. Overall, the role of a management consultant is to assist businesses in improving their operations and achieving their goals.  
How to Become a Management Consultant
Becoming a management consultant is a desirable and rewarding career choice. The industry offers opportunities to work with various companies and industries as well as the chance to travel and meet new people. The first step toward becoming a management consultant is completing a bachelor's degree in a field such as business, accounting, or finance. Many management consultants also opt to earn a master's degree in business administration or management, as it provides a competitive edge in the job market. Relevant work experience in business or consulting is highly recommended, along with networking and joining industry associations. Ultimately, persistence and a strong work ethic will be crucial in establishing yourself as a successful management consultant.
Best Degrees for a Management Consultant
Accounting – B.S. Business Administration
Have a knack for numbers or fine-tuning finances?...
Have a knack for numbers or fine-tuning finances?...
Have a knack for numbers or fine-tuning finances?
Time: 62% of graduates finish within 36 months.
Tuition: $3,755 per 6-month term.
Some careers and jobs this business degree will prepare you for:

Accounting manager
Financial director
Vice president of finance and operations
Chief financial officer
Forensic accountant
Take your first step toward CPA certification and learn how to use GAAP, ledgers, and journals.
College of Business
Business Management – B.S. Business Administration
Hone your business acumen and garner added respect:...
Hone your business acumen and garner added...
Hone your business acumen and garner added respect:
Time: 68% of graduates finish within 36 months.
Tuition: $3,755 per 6-month term.
Sample careers and jobs this business degree will prepare you for:

Account executive
Business analyst
Program manager
Director or senior director
Vice president
This online degree program is an excellent choice for kick-starting your organizational management career.

College of Business
This online finance program is career-focused so you will gain...
This online finance program is career-focused so...
This online finance program is career-focused so you will gain relevant industry skills.
Time: 70% of graduates finish similar programs within 42 months.
Tuition: $3,575 per 6-month term.
Courses: 41 courses in this program.
Some careers and jobs this business degree will prepare you for:

Financial analyst
Finance director 
Investment banker
Insurance agent
Accountant
The competency-based model at WGU allows you to move as quickly as you can master the material, and do your coursework on your schedule. Flexibility is key with the B.S. in finance at WGU.
College of Business
Master of Business Administration
The flexible MBA program you need, focused on business...
The flexible MBA program you need, focused on...
The flexible MBA program you need, focused on business management, strategy, and leading teams:
Time: Graduates can finish in 12 months.
Tuition: $4,755 per 6-month term.
Sample careers and jobs this business degree will prepare you for:

President and CEO
Vice president
Executive director
Chief strategic officer
Our competency-based model gives you an innovative learning experience you won't find anywhere else—and our MBA grads tell us they loved accelerating their program to see a faster ROI.
College of Business
What Types of Skills Do You Need to Become a Management Consultant?
Consultants require a variety of skills, most notably:
Analytical skills: As a consultant, you will need to be able to analyze data, identify trends, and draw conclusions from the information that you have gathered. You will also need to be able to think critically and creatively to come up with innovative solutions for your client's problems.
Communication skills: You must clearly and concisely communicate your ideas and recommendations so your clients understand what you are saying. Additionally, you should be able to listen carefully to your client's needs and objectives to provide the best possible advice.
Technical knowledge: Consultants must also possess good technical expertise to provide their clients with accurate advice and recommendations. This includes thoroughly understanding accounting principles, financial markets, tax laws, marketing strategies, and other topics related to the client's industry or sector.
Interpersonal skills: Interpersonal skills are important as you must work closely with your clients to do the job properly. This means building strong relationships with people from all walks of life while remaining professional at all times. It is also essential for business consultants to be able to manage difficult conversations diplomatically while maintaining a positive attitude towards their clients and colleagues alike.
Problem-solving skills: Successful business consultants must often develop creative solutions for their clients' challenges or issues. This requires thinking outside the box and coming up with unique approaches that can help solve complex problems quickly and efficiently without compromising quality or results.
Time management skills: Consultants often have tight deadlines that they must meet when working on projects or assignments for their clients. Being able to plan, prioritize, and delegate responsibilities, while still delivering high-quality results, are essential skills that every successful management consultant should possess.
Business acumen: Understanding how businesses operate is also important as it gives you better insight into the best strategies for each client's situation or requirements. This includes knowledge about how different departments within a company interact with one another as well as how executives' decisions can affect the organization's overall performance.
Adaptability: Consultants must have the flexibility to adapt to quickly changing conditions such as new regulations, market trends, or customer demands. Adjusting strategies on the fly can help ensure that consulting projects remain on track even when unexpected events occur.
Pros and Cons of Management Consulting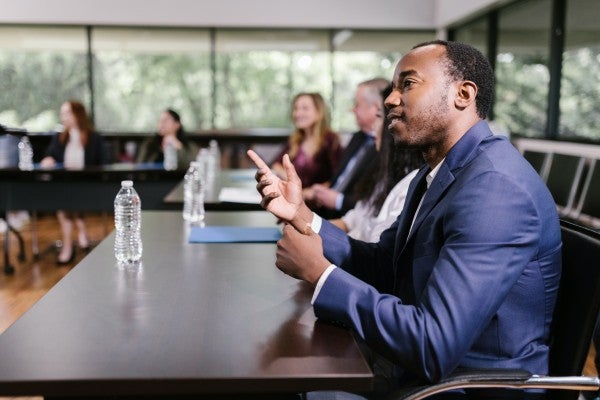 Business management consulting can offer several benefits for companies seeking to improve their operations, most notably:
Cost: One of the primary pros of business management consulting is that it can be relatively cost-effective. Depending on the type of service you need, you may only have to pay a one-time fee or a monthly retainer for the consultant's services. This can be cheaper than hiring a full-time employee who must be paid an ongoing salary and benefits package.
Expertise: Another pro of business management consulting is that consultants are experts in their field and can provide valuable advice and insights you may need access to. Consultants typically have years of experience in the industry and can bring a wealth of knowledge and expertise to your organization.
Objectivity: Business management consultants also offer objectivity, which can be invaluable when making important decisions or evaluating organizational processes. Since consultants are not directly involved with your operations, they can provide an unbiased opinion to help you make informed decisions about how best to move forward with your business goals.

Time savings: Working with a business management consultant can also save you time, as they will take care of all aspects of the project or process that you have hired them for. This lets you focus on other business areas while ensuring tasks are completed efficiently and effectively.
Confidentiality: Business management consultants also maintain confidentiality when working with clients, which protects sensitive information about your organization or its operations from being shared publicly or with competitors. This ensures that the consultant's advice remains confidential between both parties, allowing for open dialogue without fear of repercussions from outside sources.
However, there are also potential drawbacks to consider, including:

Disconnection: Consultants may not understand the nuances of your particular industry or organizational culture, which could lead to misunderstandings or ineffective solutions being implemented in response to problems facing your organization. Additionally, consultants may not always be available when needed due to other commitments or workloads they manage at any given time.
Lack of accountability: When working with a business management consultant, it is important to keep in mind that they do not have direct accountability for any solutions they suggest or implement on behalf of your organization. This responsibility lies solely with the organization itself should something go wrong as a result of their advice or actions taken in response to it. Hence, it is essential for organizations looking into working with a consultant to understand precisely what type of responsibility they are taking on before engaging in any contractual agreement.
Conflict of interest: There is always the possibility of conflicts of interest when consulting. This means that if a consultant has any personal interests, such as financial investments related to their client's industry, these could influence their decision-making process regarding some issues. Thus, organizations looking into hiring a consultant must thoroughly vet them beforehand and ensure there are no potential conflicts before entering into any agreements.
---
Our Online University Degree Programs Start on the First of Every Month, All Year Long
No need to wait for spring or fall semester. It's back-to-school time at WGU year-round. Get started by talking to an Enrollment Counselor today, and you'll be on your way to realizing your dream of a bachelor's or master's degree—sooner than you might think!
---
How Much Does a Management Consultant Make?
$93,000
Management consulting is a lucrative career path, with many consultants earning six-figure salaries. According to U.S Bureau of Labor Statistics, the median annual salary for a management consultant in the U.S. is $93,000, with top earners bringing in over $163,760. Of course, pay varies based on location, experience, and the consulting firm where the consultant is employed.
What Is the Job Outlook for a Management Consultant?
11%
The job outlook for business operations specialists is highly favorable, with strong projected growth and demand in the coming years. According to the projected data, employment of these professionals is expected to grow by 7% from 2021 to 2031.
Where Does a Management Consultant Work?
Varies
Management consultants are typically employed by consulting firms, which can vary in size from small boutiques to global conglomerates. These firms provide expert advice to their clients on various business-related issues. Consultants may spend a significant amount of time working at client sites. They may travel domestically or internationally to work with clients in different locations.
Top Management Consulting Firms
The world of management consulting is highly competitive, with numerous firms vying for the title of the very best. However, there are a few companies that stand out. 
McKinsey & Company
Bain & Company
Boston Consulting Group
Deloitte
Accenture