Leaders in the workplace promote smooth operations, motivate employees, and solve problems. This business leadership role often falls to a company's manager. 
As a manager, you'll provide authority and oversight to help a company thrive. You will implement daily business strategies, help employees solve conflicts, and delegate tasks as necessary. You might also influence a company's long-term vision by setting budgets and helping your company reach short- and long-term goals.
If you're someone pursuing a leadership position in a business environment, the role of a manager can offer a rewarding career option.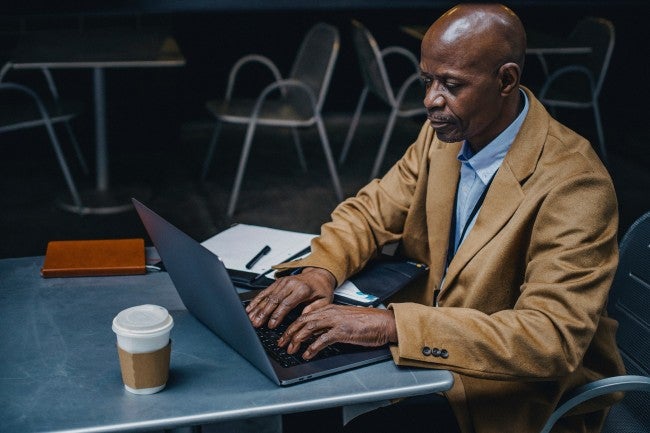 A manager is an individual who helps lead a company toward daily success. You will help a business take control of its future, equipping company employees with all the tools they need to thrive.
Sometimes, managers in the workplace are more commonly known by their department. For this reason, you could become a sales manager, operations manager, or customer service manager. No matter the title, every manager helps lead their employer toward success.
Managers often need both an undergraduate and a master's degree. One of many careers that depend on an MBA, the role of a manager sometimes requires applicants to obtain one or more business certifications.
The responsibilities of a manager vary based on their department, the size of their company, and other factors.
The exact duties of a manager include:
Setting realistic goals that can be collectively achieved by a company's employees.
Helping employees resolve conflicts.

Teaching employees any new policies or procedures to be implemented.

Ensuring compliance with any laws that might affect the business's daily operations.

Hiring and firing employees as necessary to create a complementary workforce.

Establishing daily budgets that yield sufficient returns.

Creating and implementing business strategies to guide a company toward success.

Delegating tasks to company employees.

Analyzing business data to better understand customer habits and opportunities for business improvement.

Creating employee schedules.
These and other responsibilities keep a manager busy each day as they help to guide a company toward achieving its goals.
What Education Does a Manager Need?
Before you can begin your management career, you will need to meet a few educational requirements. First, you'll need to obtain a Bachelor's Degree in Business Management, or a closely related field. This will teach you management fundamentals—including skills in marketing and strategic thinking.
After obtaining their undergraduate degree, many aspiring managers pursue a Master's in Business Administration (MBA). Many management positions will require candidates have this advanced degree. This program helps fully prepare students for leadership roles in the workplace. You'll learn operations management, ethical leadership, accounting, and other skills that make you a great business leader.
Business Management – B.S. Business Administration
Hone your business acumen and garner added respect:...
Hone your business acumen and garner added...
Hone your business acumen and garner added respect:
Time: 70% of graduates finish within 41 months.
Tuition and fees: $3,720 per 6-month term.
Sample careers and jobs this business degree will prepare you for:

Account executive
Business analyst
Program manager
Director or senior director
Vice president
This online degree program is an excellent choice for kick-starting your organizational management career.

College of Business
Master of Business Administration
The flexible MBA program you need, focused on business...
The flexible MBA program you need, focused on...
The flexible MBA program you need, focused on business management, strategy, and leading teams:
Time: Graduates can finish in 12 months.
Tuition and fees: $4,675 per 6-month term.
Sample careers and jobs this business degree will prepare you for:

President and CEO
Vice president
Executive director
Chief strategic officer
Our competency-based model gives you an innovative learning experience you won't find anywhere else—and our MBA grads tell us they loved accelerating their program to see a faster ROI.
College of Business
---
Our Online University Degree Programs Start on the First of Every Month, All Year Long
No need to wait for spring or fall semester. It's back-to-school time at WGU year-round. Get started by talking to an Enrollment Counselor today, and you'll be on your way to realizing your dream of a bachelor's or master's degree—sooner than you might think!

---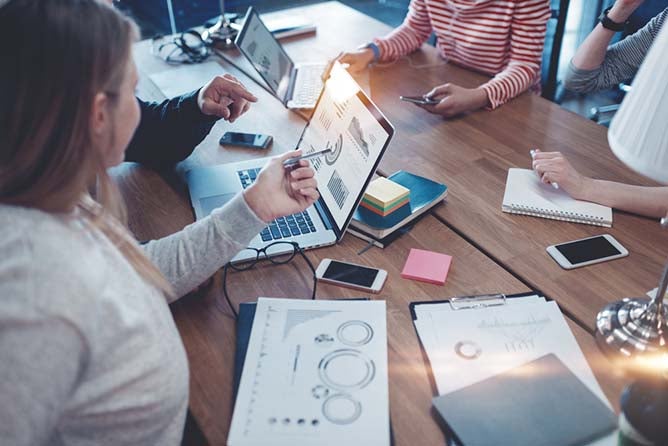 What Skills Does a Manager Need?
The skillset of a manager allows them to communicate effectively, ensure smooth company operations, and set goals that drive employees toward success.
The skills a manager needs include:
Employee management: The ability to manage a company's workforce in a way that allows each employee to thrive.
Leadership: The ability to motivate company employees toward success, leading by example and providing a clear path toward company growth.

Instruction: The ability to teach employees and all company representatives about any updates or changes to corporate policies or processes.

Staffing: The ability to hire and fire employees as necessary, to create a workforce that collaborates well and overcomes challenges.
Technological proficiency: The ability to use all necessary pieces of technology in a management role, including any computers, tablets, phones, and online programs.

Interpersonal communication: The ability to correspond effectively with fellow managers, company employees, and executives.

Problem-solving: The ability to identify and overcome any issues that the company might be facing.

Delegation: The ability to assign tasks as necessary to company employees.

Data analysis/reporting: The ability to gather, analyze, and report on data that may impact future business operations.
These and other skills help managers find success as they provide the necessary leadership in a professional setting.
How Much Does a Manager Make?
$59,193
The exact income of a manager depends on a wide variety of factors, including their employer, employer's location, employer's size, years of experience, education, and active certifications. On average, the annual salary of a manager is $59,193, with a range of roughly $38,000 to $101,000.
What Is the Projected Job Growth?
5%
Managers should see increased job demand in future years. From 2019 to 2029, employment for management positions is expected to grow 5%. This growth rate is faster than the average across all occupations. Natural growth and change in company structures should drive the demand for new management positions. As businesses expand and grow more complex, they will require the leadership services of qualified managers.
Where Do Managers Work?
Varies
Managers work in a wide variety of locations. Depending on your employer's industry, you could work in virtually any type of business that exists. Some managers work in tandem with other managerial teams, while other managers work independently.
Managers work in the following locations:
-Sales and retail environments
-Healthcare organizations
-Government organizations
-Private businesses
-Financial institutions
-Schools, colleges, and universities