Marketing Manager Career Guide
How to Become a Marketing Manager
To be successful, a business must often create—and launch—a comprehensive marketing strategy helps their brand connect with consumers and quickly convey their benefits. Responsible for the supervision and optimization of all corporate marketing campaigns, a marketing manager continuously evaluates the efficiency of all advertising efforts to ensure ongoing success.
Marketing managers handle virtually all marketing efforts on behalf of their company, despite the misconception that marketing managers only handle traditional media. From printed pamphlets to online advertisements, marketing managers are holistically responsible for helping consumers enjoy the solutions a company offers.
The position of a marketing manager is ideal for a range of individuals. Whether you're a creative type who enjoys visual branding or a strategist who loves qualitative analysis, the role of a marketing manager helps you exercise skills useful in crafting your company's marketing approach.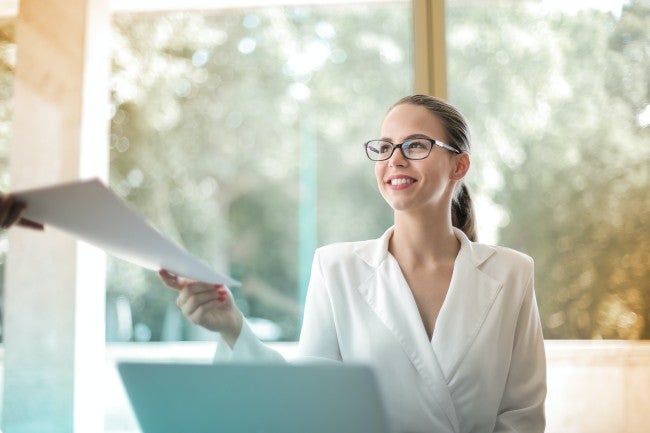 What Is a Marketing Manager?
Marketing managers will study the marketing and sales trends that define a company's advertising and outreach. Whether a company is looking to improve brand awareness or generate more customers, a marketing manager must leverage all web, social media, and traditional branding materials to accomplish company outreach goals.
What Does a Marketing Manager Do?
Marketing managers regularly fulfill a series of daily tasks, to ensure the ongoing success of all corporate marketing efforts. These exact responsibilities can include:
Allocating appropriate budgets across all active marketing efforts.
Creating and optimizing all wording and phrasing deployed online or in print.

Establishing a comprehensive brand voice across all marketing materials.

Collaborating with marketing team members and corporate executives, to establish correct tone and appropriately manage assets once completed.

Brainstorming new marketing initiatives.

Performing ongoing customer evaluations to better understand target demographics and pair them with appropriate marketing resources.

Controlling any online marketing platforms responsible for reaching web-based customers.

These are only some of the responsibilities a marketing manager must complete to be successful.
What Education Does a Marketing Manager Need?
To best fulfill the position of a marketing manager, students will first need to complete a bachelor's degree in online marketing or a related field. This degree equips potential marketing managers with the skills they need to find success daily, teaching critical skills like market analysis, content creation, and marketing analytics.
The most qualified marketing manager candidates often pursue further marketing education, typically through a master's degree in business administration (MBA). After establishing a foundation for successful marketing management through an undergraduate degree, a master's degree in marketing can help students understand niche marketing and work effectively in a team setting.
Best Degree for a Marketing Manager
Marketing – B.S. Business Administration
For those who want to lead brands and steer consumer markets:...
For those who want to lead brands and steer...
For those who want to lead brands and steer consumer markets:
Time: 70% of graduates finish within 41 months.
Tuition and fees: $3,720 per 6-month term.
Some careers and jobs this business degree will prepare you for:

Marketing and PR manager
Director of marketing and communications
Director of publications
Customer intelligence manager
Marketing sales manager
Marketing is a creative and exciting field—and one where an undergraduate degree will open better opportunities.
College of Business
Master of Business Administration
The flexible MBA program you need, focused on business...
The flexible MBA program you need, focused on...
The flexible MBA program you need, focused on business management, strategy, and leading teams:
Time: Graduates can finish in 12 months.
Tuition and fees: $4,675 per 6-month term.
Sample careers and jobs this business degree will prepare you for:

President and CEO
Vice president
Executive director
Chief strategic officer
Our competency-based model gives you an innovative learning experience you won't find anywhere else—and our MBA grads tell us they loved accelerating their program to see a faster ROI.
College of Business
---
Our Online University Degree Programs Start on the First of Every Month, All Year Long
No need to wait for spring or fall semester. It's back-to-school time at WGU year-round. Get started by talking to an Enrollment Counselor today, and you'll be on your way to realizing your dream of a bachelor's or master's degree—sooner than you might think!

---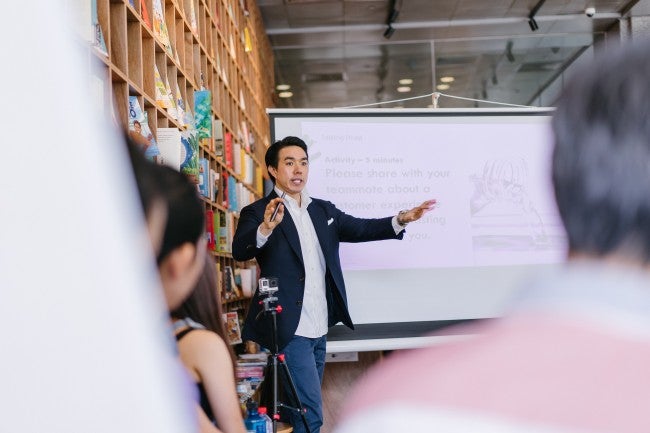 What Skills Does a Marketing Manager Need?
Marketing managers operate with a defined skill set, to continually develop and launch assets that contribute to brand awareness and sales. These skills can include:
Critical thinking: the ability to place oneself in the customer's shoes, and launch resources that will resonate with the right consumers.
Interpersonal communication: the ability to connect with marketing team members and executives, to effectively create and launch marketing directives.

Market analysis: the ability to understand the conditions that influence a company's industry.

Asset organization: the ability to manage multiple ongoing marketing campaigns, meet deadlines, and identify optimal consumers.

Creativity: the ability to build out unorthodox marketing campaigns that resonate with customers in new and dynamic ways.
These and other skills make for successful marketing manager careers, available to anyone interested in helping companies pursue short- and long-term outreach success.
How Much Does a Marketing Manager Make?
$127,140
The exact income of a marketing manager can vary widely, based on their employer, employer location, years of experience, and the industry in which they are hired.
The average salary of a marketing manager was $127,140 in 2021, where the lowest 10% of managers earned less than $68,940 and the top 10% of earners took home over $208,000.
What Is the Projected Job Growth?
7%
Expected to grow 7%, a faster-than-average employment rate for marketing managers defines a positive outlook in the years to come. Companies will always look to outpace competitors and own their respective markets, making the career of a marketing manager indispensable for many industries.
Still, the need for business managers to tie financial goals, employee management, and corporate best practices together is only expected to increase in years to come.
Where Do Marketing Managers Work?
Varies
Marketing is a skill that is used throughout all types of industries and fields. Businesses, non-profit groups, government agencies, schools, and hospitals all utilize marketing teams to help them promote their products or services. Whatever industry is interesting to you, chances are that they will need a marketing manager to help them develop sound strategies in marketing.