Marketing Specialist Career Guide
How to Become a Marketing Specialist
No matter the industry, marketing helps generate interest in a company's products or services. Used correctly, the right marketing channels help companies target their products primarily toward customers who are more likely to make a purchase. Responsible for the creation, deployment, and optimization of these channels, marketing specialists assist clients in meeting their goals.
Marketing specialists do not typically correspond directly with clients or company representatives. Instead, they will assist marketing managers — and all members of a marketing department — in meeting their goals.
If you have a passion for marketing and are looking to put your communication skills to work in an entry-level position, the role of a marketing specialist is ideal for you.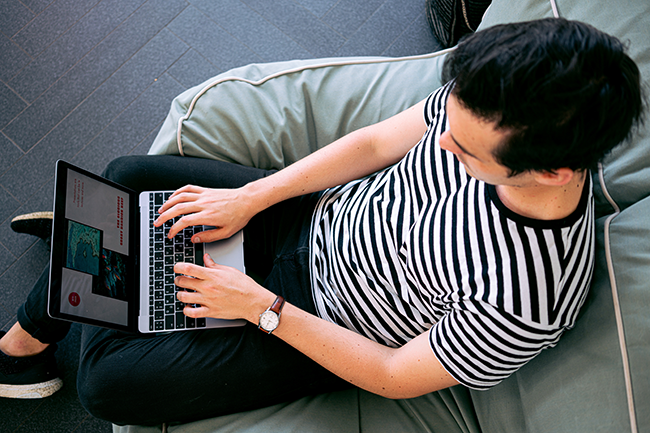 What Is a Marketing Specialist?
Marketing specialists help to connect a company's brand with the right customers. Through a variety of marketing channels — including digital media, print resources, and television advertisements — marketing specialists help to capture the attention of interested individuals primed to become customers.
As an entry-level position, the role of a marketing specialist is one of several careers attainable with a marketing undergraduate degree. Typically, the role of marketing specialist does not require much, if any, prior experience in a related field.
What Does a Marketing Specialist Do?
Larger companies often employ marketing specialists specifically for one service, like email marketing, while smaller organizations will ask marketing specialists to take on several different responsibilities.
The exact responsibilities of a marketing specialist include:
Assisting other marketing specialists and managers in implementing various marketing strategies.
Launching marketing strategies that help deliver a company's message to qualified customers.

Learning critical marketing skills from senior marketing department members.

Gathering and analyzing data from a company's campaigns to inform successful future marketing efforts.

Optimizing marketing campaigns according to customer engagement data.

Providing user-friendly reports to company representatives or executives.

Writing content to be used across a company's marketing campaigns.
These and other responsibilities allow marketing specialists to fulfill assistive roles, helping marketing departments to satisfy a company's marketing needs.
What Education Does a Marketing Specialist Need?
Before you can start a career as a marketing specialist, you'll need to have the right credentials and experience. In order to be qualified for this role, you'll need a bachelor's degree in marketing, or a closely related field.
While you get your marketing degree, you'll develop foundational skills that will help you thrive once you start your career. Courses in digital marketing, content marketing, and sales management will help you foster abilities in communication, optimization, and data analysis — all skills applicable on day one as a marketing specialist.
Marketing – B.S. Business Administration
For those who want to lead brands and steer consumer markets:...
For those who want to lead brands and steer...
For those who want to lead brands and steer consumer markets:
Time: 70% of graduates finish within 41 months.
Tuition and fees: $3,720 per 6-month term.
Some careers and jobs this business degree will prepare you for:

Marketing and PR manager
Director of marketing and communications
Director of publications
Customer intelligence manager
Marketing sales manager
Marketing is a creative and exciting field—and one where an undergraduate degree will open better opportunities.
College of Business
---
Our Online University Degree Programs Start on the First of Every Month, All Year Long
No need to wait for spring or fall semester. It's back-to-school time at WGU year-round. Get started by talking to an Enrollment Counselor today, and you'll be on your way to realizing your dream of a bachelor's or master's degree—sooner than you might think!

---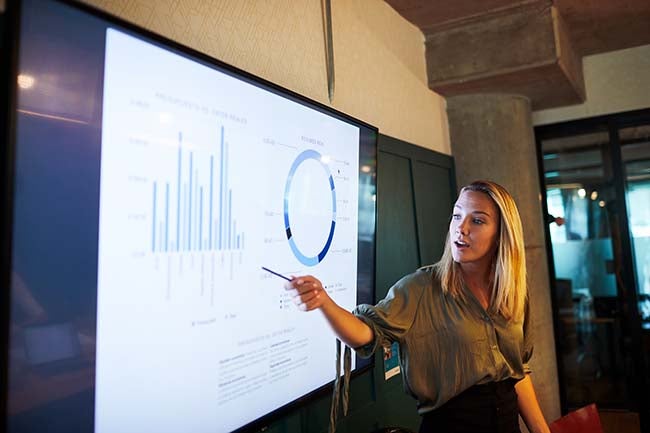 What Skills Does a Marketing Specialist Need?
As a marketing specialist, you'll put various skills to use. Whether you're communicating with other marketing specialists or analyzing data, your skillset will help you make informed decisions that benefit a company's marketing efforts.
Content writing: The ability to draft, revise, and publish content to be used across a company's various marketing channels.
Interpersonal communication: The ability to correspond with all members of a marketing department, as well as any other company representatives or executives.

Optimization: The ability to tailor existing marketing strategies in ways that help further improve their performance.

Teamwork: The ability to work well alongside other marketing department members, fulfilling projects without conflicting with others' tasks.

Technological proficiency: The ability to proficiently use all required pieces of technology, including any computers, tablets, phones, online advertising programs, data analysis tools, social media platforms, and other digital resources.

Data analysis/reporting: The ability to collect, analyze, and report on data to help improve the performance of a company's marketing strategies.

Problem-solving: The ability to identify and solve potential issues that a company's marketing channels might face.

Critical thinking: The ability to make confident, informed decisions that help improve the quantity and reach of a company's marketing strategies.
These and other skills help marketing specialists work well in team environments, satisfying marketing needs as they arise.
How Much Does a Marketing Specialist Make?
$51,632
The exact income of a marketing specialist varies based on several different factors. These influences can include your employer, employer's location, years of experience, and education. The annual salary of a marketing specialist averages $51,632, with a range of roughly $38,000 to $72,000.
What Is the Projected Job Growth?
18%
Where Do Marketing Specialists Work?
Varies
Marketing specialists work for a variety of businesses. Some marketing specialists — working for marketing agencies — will work with contracted clients. Other marketing specialists might be hired internally to work alongside other members of a company's in-house marketing department.
Marketing specialists work for:
-Marketing agencies
-Digital marketing agencies

-Advertising agencies

-Private companies

-Nonprofit organizations
Marketing specialists find employment wherever marketing efforts are needed. As a result, a marketing specialist can work in virtually any industry, from healthcare to education to commerce.