Mortgage Officer Career Guide
How to Become a Mortgage Officer
The mortgage lending process can be complicated. With seemingly endless steps, financial barriers, and red tape, it's easy to get overwhelmed. Mortgage officers, or mortgage loan officers (MLO), help guide people through those complexities so that their clients can focus on the joys of finding their new home. This is a great career choice for those who have excellent interpersonal skills and a talent for comprehending and simplifying intricate lending regulations. Working as a mortgage officer can be a rewarding job because you get to help people buy their dream homes for their families or achieve their personal home-owning goals.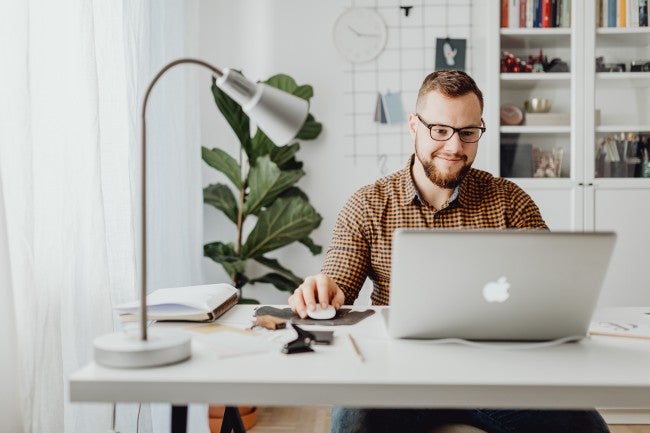 What Is a Mortgage Officer?
Mortgage officers act on behalf of mortgage brokers, mortgage bankers, credit unions, or institutional banks that help consumers apply for home loans. The main part of their job is to offer and negotiate the terms of a home loan. In this process, they match a home buyer's financial profile to a mortgage at the best possible rates and lowest costs.
There are different kinds of loan officers—an umbrella term—that have similar jobs, but mortgage officers deal solely with loans for homes. Successful mortgage officers understand complex home loan regulations, assist with paperwork to complete loan applications, and have become licensed by passing a national test.  
What Does a Mortgage Officer Do?
A mortgage officer handles the intricacies of acquiring a mortgage. Some of the specific ways they help home buyers through the process are by:
Meeting with potential and current clients to understand their lending needs, including first-time mortgages and refinancing of existing loans.
Explaining differences between various types of mortgages and approval requirements.

Presenting lending packages matched to client specifications.

Assisting clients in completing their mortgage applications and checking documents for accuracy.

Looking over loan applications, assessing credit histories and reports, and determining applicant capacity to repay and default risk.

Granting or rejecting mortgage applications.

Visiting properties for purchase or refinance.

Keeping up with housing market trends and developments; current and predicted lending rates; and changes in rules, regulations, and best practices.

Creating and nurturing partnerships with local realtors, developers, and builders to encourage the use of their employer's residential mortgage services.

Training new mortgage officers.

How Do I Become a Mortgage Officer?
The way in which mortgage officers select appropriate loan details has a major impact on a person or family's finances, so there are many important steps leading up to becoming a certified, working professional in this field. Keep reading for a detailed explanation of each essential step. 
Earn a degree: In addition to a high school diploma, a college degree in business, marketing, or accounting is a smart choice for a future mortgage officer. In fact, any degree relating to finance provides the critical background that mortgage officers need to perform their jobs successfully. The following degrees are excellent choices:
Complete your prelicensure: The National Mortgage Licensing Service (NMLS) requires mortgage loan officers to take certain pre-licensure courses to prepare for success in the career. These courses amount to 20 hours of total work. Additionally, aspiring mortgage officers will need to become experts on mortgage lending laws in their state and other state-specific topics. For a full explanation of state-level requirements, visit the NMLS website.
Get your mortgage origination license: Upon completing your pre-licensure courses, you can move onto the next step of becoming an MLO, which is getting a valid mortgage origination license. Each state agency issues these licenses according to unique guidelines. You also need to pay fees to receive MLO licensure, which varies by state.
Pass the Secure and Fair Enforcement test: To receive your mortgage loan officer licensure, you must score a minimum of 75% on the Secure and Fair Enforcement (SAFE) Act examination. This test measures your knowledge of federal and state mortgage lending laws.
Get sponsorship: In order to begin working as a mortgage officer, you're required to get a sponsor. Normally this is your employer. Be sure that your employer sponsors and supervises your MLO duties, but only pending approval from your state's regulatory body.
Get your NMLS Unique Identifier: Your NMLS Unique Identifier number is something every MLO has. These help track companies and licensees and are listed on all advertisements for mortgage origination services.
Maintain your license by meeting certain requirements: After you get your license, there are annual tasks you must complete to keep it active. In addition to keeping your information accurate and up-to-date, mortgage loan officers must complete eight hours of NMLS-approved continuing education each year for license renewal.
Start working: Once you have fulfilled all education and licensure requirements, you should dive into the job market! You have the option to work independently, though it's often smart to seek employment at an established mortgage lending company, bank, or credit union for your first MLO job.
Best Degrees for a Mortgage Officer
Business Management – B.S. Business Administration
Hone your business acumen and garner added respect:...
Hone your business acumen and garner added...
Hone your business acumen and garner added respect:
Time: 68% of graduates finish within 36 months.
Tuition: $3,575 per 6-month term.
Sample careers and jobs this business degree will prepare you for:

Account executive
Business analyst
Program manager
Director or senior director
Vice president
This online degree program is an excellent choice for kick-starting your organizational management career.

College of Business
Marketing – B.S. Business Administration
For those who want to lead brands and steer consumer markets:...
For those who want to lead brands and steer...
For those who want to lead brands and steer consumer markets:
Time: 67% of graduates finish within 36 months.
Tuition: $3,575 per 6-month term.
Some careers and jobs this business degree will prepare you for:

Marketing and PR manager
Director of marketing and communications
Director of publications
Customer intelligence manager
Marketing sales manager
Marketing is a creative and exciting field—and one where an undergraduate degree will open better opportunities.
College of Business
Accounting – B.S. Business Administration
Have a knack for numbers or fine-tuning finances?...
Have a knack for numbers or fine-tuning finances?...
Have a knack for numbers or fine-tuning finances?
Time: 62% of graduates finish within 36 months.
Tuition: $3,575 per 6-month term.
Some careers and jobs this business degree will prepare you for:

Accounting manager
Financial director
Vice president of finance and operations
Chief financial officer
Forensic accountant
Take your first step toward CPA certification and learn how to use GAAP, ledgers, and journals.
College of Business
---
Our Online University Degree Programs Start on the First of Every Month, All Year Long
No need to wait for spring or fall semester. It's back-to-school time at WGU year-round. Get started by talking to an Enrollment Counselor today, and you'll be on your way to realizing your dream of a bachelor's or master's degree—sooner than you might think!

---
What Skills Does a Mortgage Officer Need?
Buying property is perhaps the largest purchase a household makes, so mortgage officers have a heavy responsibility to make sure the process goes smoothly. Some of the professional skills that make mortgage officers successful in this include:
Excellent interpersonal and customer service skills.
Thorough understanding of Federal Housing Authority (FHA), Veterans Affairs (VA), Federal National Mortgage (Fannie Mae), and other types of construction and conventional loans.

Financial literacy.

Excellent organizational skills and attention to detail.

Ability to communicate complicated information in an easy-to-understand way.

Understanding of loan originator software such as Experian, LendingWise, or Calyx and MS Office Suite.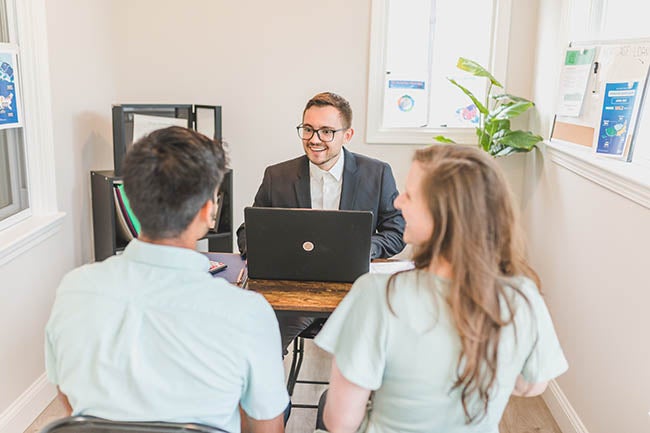 How Much Does a Mortgage Officer Make?
$63,380
The U.S. Bureau of Labor Statistics reports that mortgage officers earn a median salary of $63,380 per year, which equates to an hourly rate of $30.47. The lowest 10% of earners make $32,520 per year while the highest 10% make $138,310.
What Is the Projected Job Outlook?
4%
The BLS reports that loan officer jobs are slated to grow by 4% from 2021 to 2031, about as fast as the average for all occupations. The projected growth rate will yield roughly 29,400 job openings per year over the course of the decade.
Where Does a Mortgage Officer Work?
Varies
Mortgage officers usually work for mortgage brokers, commercial banks, savings institutions, credit unions, mortgage companies, or other lenders. These professionals often work in an office and travel to meet potential borrowers. 
Additional FAQs
Do I need a degree for this profession?
A degree is not necessary, but it is recommended. Employers prefer professionals who have at least a bachelor's degree. Moreover, what you learn in your degree program will prepare you to obtain licensure and handle the complexities and critical thinking involved in mortgage loans.
Do I need certifications for this profession?
Yes. To sell mortgages, you need to be licensed as a mortgage loan originator (MLO). Each state has its own license requirements for becoming a mortgage loan originator. All states use the Nationwide Mortgage Licensing System (NMLS) to track MLO licensing.
How long does it take to become a mortgage officer?
Normally, it takes 45 days to perform the necessary steps to get licensure and become a mortgage loan officer. Keep in mind that each state has unique requirements, so you should familiarize yourself with those for your state of residence. The requirements are contingent on your ability to pass required examinations and background checks. This timeframe doesn't include how long it takes to get your degree.