Payroll Specialist Career Guide
How to Become A Payroll Specialist
If you have ever had the unfortunate experience of needing a paycheck corrected or having a direct deposit process late, you know how vital a payroll specialist is to an organization. 
Those with great attention to detail and an interest in the overall financial health of a business would find success and enjoyment in a payroll specialist role.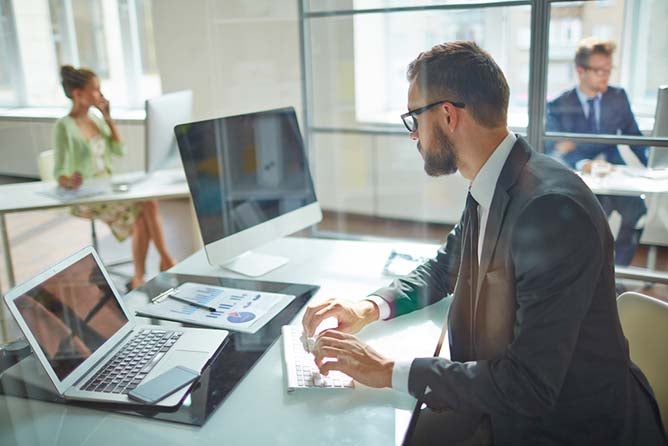 What is a Payroll Specialist?
A payroll specialist, sometimes called a payroll clerk, is in charge of the crucial work of paying all of a company's employees correctly and on time. A payroll specialist is typically part of the finance team, though it is not uncommon for them to have a background in human resources or to work cross-departmentally. 
Financial training is often required, as a payroll specialist is responsible for processing all payroll information, including making adjustments, allocating benefits, and preparing tax information, annually. Despite the automation of some tasks due to computers and developing software programs, payroll specialists will still find themselves in demand. 

What Does a Payroll Specialist Do?
Payroll specialist duties can vary based on the industry, the scale of the company they work for, and the size of the team they report to. Most payroll specialist job descriptions list calculating wages, collecting employee data, preparing paychecks, and processing employee payments as common duties. Payroll specialists are often responsible for all payroll-related tasks. It's important that you are comfortable being autonomous and enjoy seeing a process through from start to finish. 
While the day-to-day can vary, the payroll system is cyclical so there is repetition and structure in daily, weekly, and monthly tasks. 
Payroll management. Depending on your organization's pay structure, you will likely begin payroll tasks at the beginning of the week, audit them midweek, and finalize them towards the end of the week. If a new hire on-boards late in the week, or if someone misses the payroll submission deadline, you will need to allow for flexibility in your schedule for last-minute auditing and processing. 
Garnishment processing. Wage garnishment occurs when a person's earnings are required by a court order to be withheld by their employer. This is often for the payment of a debt, such as child support. It is the responsibility of the payroll specialist to process and track all garnishments correctly.
Employee communication. Payroll specialists are responsible for answering employee questions via email, phone, or in person. Sometimes an hourly employee may forget to submit their working hours, resulting in a smaller or missing paycheck. Payroll specialists support employees in the event of these mistakes by processing a 'mini-payroll' –– meaning that the employee won't have to wait until the next pay cycle to be paid.
Taxes and W2's. Quarterly and annual financial tasks are vital parts of a payroll specialist's role. You process and submit state and federal taxes for each employee, and must mail out annual W2's for each employee. Tax season is often a busy time for payroll specialists. 
How Do I Become a Payroll Specialist?
In order to become a payroll specialist you will likely need a bachelor's degree. The best degrees for those pursuing a career as a payroll specialist are a bachelor of science in accounting or a bachelor of science in human resource management. Both of these types of bachelor degree programs will give you important skills in finance and employee management that can help you be prepared for payroll positions and their requirements. A degree will also help set you apart from the competition for payroll positions. While it may not be required, a bachelor's degree will absolutely set you apart and give you enhanced skills to succeed in this position.
Do I need a certification for this position?
Payroll specialist certifications can vary by state and employers often look for credentials like the American Payroll Association's Certified Payroll Professional. 
Opportunities for advancement come from understanding your organization's specific needs, and payroll specialists often find themselves cross-trained and well suited for other types of financial clerking positions like billing and posting clerks, new account clerks, procurement clerks, benefits managers, compensations analysts, and more. 

Best Degrees for a Payroll Specialist
Human Resource Management – B.S. Business Administration
A SHRM-recognized online business degree program:...
A SHRM-recognized online business degree program:...
A SHRM-recognized online business degree program:
Time: 65% of graduates finish within 36 months.
Tuition and fees: $3,720 per 6-month term.
Sample careers and jobs this business degree will prepare you for:

Human resource specialist
Director of talent acquisition
Recruiting manager
Organizational learning specialist
Vice president of HR
Earn your B.S. in Human Resources and help build strong organizations.
College of Business
Accounting – B.S. Business Administration
Have a knack for numbers or fine-tuning finances?...
Have a knack for numbers or fine-tuning finances?...
Have a knack for numbers or fine-tuning finances?
Time: 62% of graduates finish within 36 months.
Tuition and fees: $3,720 per 6-month term.
Some careers and jobs this business degree will prepare you for:

Accounting manager
Financial director
Vice president of finance and operations
Chief financial officer
Forensic accountant
Take your first step toward CPA certification and learn how to use GAAP, ledgers, and journals.
College of Business
---
Our online university degree programs start on the first of every month, all year long.
No need to wait for spring or fall semester. It's back-to-school time at WGU year-round. Get started by talking to an Enrollment Counselor today, and you'll be on your way to realizing your dream of a bachelor's or master's degree—sooner than you might think!

---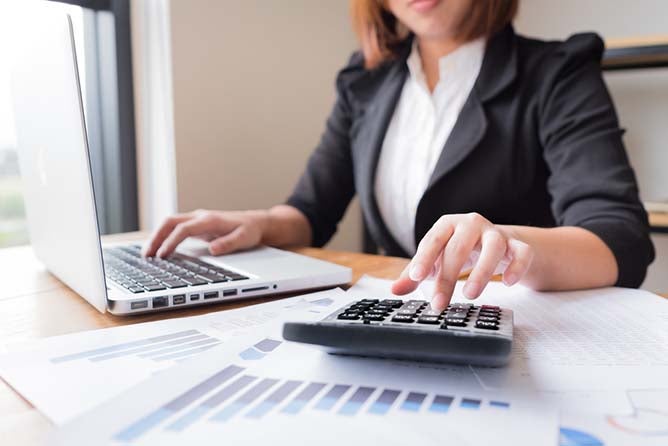 What Skills Does a Payroll Specialist Need?
Payroll specialists differ from other finance department positions in that they have a lot of human-to-human interaction. That interaction is often stressed by money concerns and fears coming from the employee. 
Payroll specialists must understand the responsibility of their work hugely impacting a person's financial life –– if something goes wrong, it could mean the difference in that employee being able to pay their rent, daycare, or grocery bill. 

If you are interested in pursuing a payroll specialist position, it is beneficial to have a balance of hard and soft skills. Typical skills include: 
Strict attention to detail 

High level of communication
Respect for compliance and confidentiality
Technical knowledge of programs and software
Willingness to learn new software platforms
Ability to make quick, correct calculations
Strong organizational skills
Communicative and clear with coworkers
How Much Does a Payroll Specialist Make?
$47,020
Payroll specialists, on average, made $47,020 per year in May 2020, according to the BLS. This ranks higher than similar clerking jobs in the field, such as procurement clerks, loan clerks, and new account clerks. Payroll clerks rank just behind brokerage clerks in the ranking of all financial clerks. Most payroll specialists work full time in their roles. 
What is the Job Outlook for a Payroll Specialist?
7%
Human resource roles are projected to grow 7%, which is faster than the national average for all occupations, according to the BLS. For payroll specialists that growth is closer to 6%, a slight reduction due to some tasks that are now able to be automated via the use of software.
Where does a Payroll Specialist work?
Varies
Almost all industries and companies of varying sizes require a payroll specialist or clerk on staff. Positions can be found in varying locations, and with corporations of multiple interests. The largest employers of payroll clerks in 2019 were insurance carriers, healthcare, and social assistance companies, and credit intermediation groups.