Product Manager Career Guide
How To Become a Product Manager
Product managers maintain responsibility for the ideation and creation of all products. Once a business's products reach the market, product managers are also responsible for gauging how consumers respond to a product's packaging, marketing, and features. A relatively new position emerging over the past 15 years, product managers maintain authority over all product generation, release, and user response.
Individuals interested in supply chain management, new product rollouts, customer acquisition funnels, and other essential product quality functions within a business, should consider becoming a product manager. A role that's vital to the continued success of any business, product managers help companies pair dynamic products with consumers who will appreciate and use them.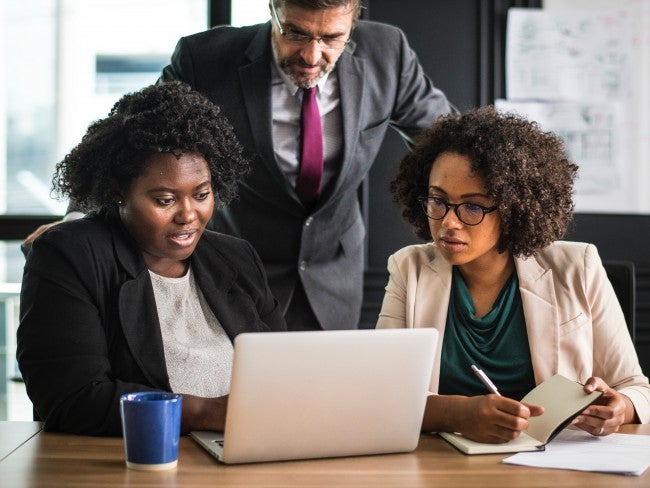 What is a Product Manager?
Whether a company offers physical or digital goods, product managers focus their attention on all aspects of a product's lifecycle. Larger companies often use multiple product managers at the same time, to together maintain high-quality products from creation to release.
Product managers are also responsible for identifying customer responses to any sold products. When customers particularly enjoy a product, product managers take note. When customers react negatively to a product, product managers advocate for product changes that will change public opinion for the better.
What Does a Product Manager Do?
On a daily basis, a product manager fulfills a wide variety of tasks. They are primarily responsible for evaluating product quality at every juncture of product creation, from the idea phase through customer reception. Specifically, the day-to-day responsibilities of a product manager can include:
Market research to identify how customers could potentially react to product releases.
Optimize product features based on customer response.
Identification of product strategy that will govern how products are created and distributed.
Short and long-term product reporting to forecast potential product reception and identify potential sales.
Arrive at product pricing based on competitor price points, product-market valuation, and customer opinion.
Management of staff responsible for product creation and distribution under your guidance.
Addressing investors regarding product successes, shortcomings, and optimizations made.
Recommendations for future product releases based on reception of current products and market interest in related goods.
These and other responsibilities largely govern the everyday tasks of a product manager, as the product manager is the individual primarily responsible for product strategy, creation, distribution, and reception.
How Do I Become a Product Manager?
Product managers must complete appropriate education, before they can be considered for hire. They typically must complete at least a bachelor's degree in business management, or a closely related field. A business background in their undergraduate program will help them be ready to step into entry-level business and product roles.
After gaining some experience in the field. qualified product managers often complete a master's in business administration (MBA) or a master's in business management and leadership, both of which can be completed online.  Though lengthy, these master's programs provide necessary education used daily by product managers. Aspiring product managers develop an in-depth understanding of the core business functions, including the financial, strategic, and operational aspects of a company that contribute to long-term success.

Best Degrees for Product Managers
Business Management – B.S. Business Administration
Hone your business acumen and garner added respect:...
Hone your business acumen and garner added...
Hone your business acumen and garner added respect:
Time: 70% of graduates finish within 41 months.
Tuition and fees: $3,720 per 6-month term.
Sample careers and jobs this business degree will prepare you for:

Account executive
Business analyst
Program manager
Director or senior director
Vice president
This online degree program is an excellent choice for kick-starting your organizational management career.

College of Business
Master of Business Administration
The flexible MBA program you need, focused on business...
The flexible MBA program you need, focused on...
The flexible MBA program you need, focused on business management, strategy, and leading teams:
Time: Graduates can finish in 12 months.
Tuition and fees: $4,675 per 6-month term.
Sample careers and jobs this business degree will prepare you for:

President and CEO
Vice president
Executive director
Chief strategic officer
Our competency-based model gives you an innovative learning experience you won't find anywhere else—and our MBA grads tell us they loved accelerating their program to see a faster ROI.
College of Business
Management and Leadership – M.S.
An online master's degree focused on change management,...
An online master's degree focused on change...
An online master's degree focused on change management, innovation, and leading teams:
Time: Graduates can finish in 12 months.
Tuition and fees: $4,675 per 6-month term.
Sample careers and jobs this business degree will prepare you for:

President
Vice president
Director of operations
Executive director
Develop a comprehensive suite of leadership skills and your confidence to navigate changing business structures.
College of Business
---
Our online university degree programs start on the first of every month, all year long.
No need to wait for spring or fall semester. It's back-to-school time at WGU year-round. Get started by talking to an Enrollment Counselor today, and you'll be on your way to realizing your dream of a bachelor's or master's degree—sooner than you might think!

---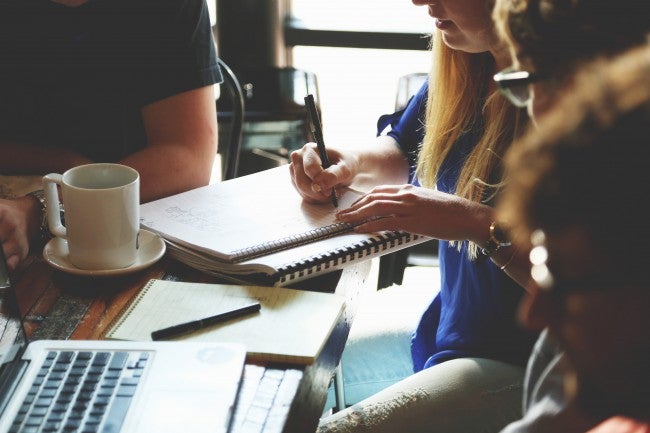 What Skills Does a Product Manager Need?
The role of a product manager requires certain skills, necessary to continually manage product creation, release, and customer feedback. These specific skills can include:
Operations management: the ability to maintain strict control of product inventory, as well as the vital business processes that contribute to immediate and lasting success.
Creative problem-solving: the ability to come up with new strategies and solutions to product issues.
Interpersonal communication: the ability to correspond with fellow team members and corporate executives, to clearly communicate product goals, and suggest product optimizations to further improve customer response.
Data-based product reporting: the ability to create user-friendly reports that convey accurate product reception metrics, and present findings regularly to interested stakeholders.
Financial management: the ability to understand financial benefit or loss, as it relates specifically to product-related costs and dividends.
Holistic marketing: the ability to understand, and leverage, cross-channel marketing to promote products across appropriate channels.
Research and analysis: the ability to analyze past and current product reception trends to inform future business operations and product strategies.
These skills and others help make a product manager successful on a day-to-day basis. High levels of creativity and a strong desire to communicate are central to this role, whether a product manager is presenting results to investors or developing more efficient production processes.
How Much Does a Product Manager Make?
$108,790
While exact product manager income rates can vary based on a variety of factors, including years of experience, location, product revenue, and team size, a product manager's salary averages $108,790 per year, according to data from the BLS. This means that the bottom 10% of product manager salaries began at $67,100, while the top 10% of product managers earned upwards of $181,220.
What Is the Projected Job Growth?
1%
While the BLS's estimated growth rate for the position of a product manager is only 1% from 2019 to 2029 — slower than the average for all jobs — the position still maintains a positive outlook. Some manufacturing industries are expected to see declines in total employment due to more efficient productivity levels. However, the need remains for product managers to effectively manage inventory and optimize customer reception, a need that isn't expected to decline in the years to come. Specifically, industries like vehicle parts manufacturing, machinery shops, and medical manufacturing are expected to add product manager jobs in the coming years.
Where Do Product Managers Work?
Varies
Product managers can be needed in every type of industry, from hospitals to small or large businesses. Organizations with physical products are the most common type of company for a product manager, but some product managers handle digital products or services as part of their role. Whatever area you are interested in, there is likely a product management role you could pursue.