Promotions Manager Career Guide
How to Become a Promotions Manager
Are you a creative person who likes to innovate and execute? Do you enjoy finding areas where a project could be better? Thrive as a team leader? If so, then a career in advertising and promotions management could be for you.
The competition for more goods in the market means that companies need to make their products stand out from the rest. Over time, advertising has evolved away from traditional forms of media, such as print and radio, and into digital marketing. Companies now rely on the work of promotions managers to engage with audiences and successfully promote products and services. The best promotions managers have a firm grasp on developing and executing projects across various print and digital channels.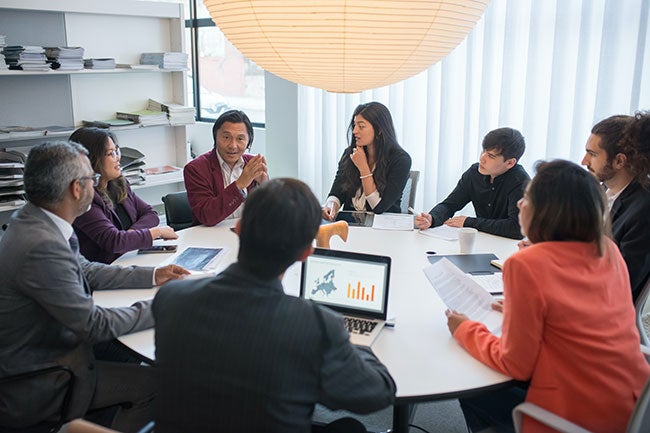 What Is a Promotions Manager?
A promotions manager, also known as an advertising manager, is responsible for analyzing a company's brand, audience, and messaging, then creating promotional strategies and marketing campaigns to successfully advertise their employer's services or products. Promotions managers regularly collaborate with creatives in content marketing, digital marketing, social media marketing, research, and design to develop campaigns that draw attention in impactful ways. They're experienced marketing professionals with a strong understanding of sales strategy, campaign planning, communications, and consumer psychology.  
What Does a Promotions Manager Do?
As promotions managers work to analyze, evaluate, and execute promotional strategies for a company, their day-to-day duties include:
Assessing potential promotion options. 
Creating annual promotion plans for various digital channels.

Developing effective strategies for marketing new initiatives or programs.

Managing good relationships between the company, vendors, and customers.

Managing marketing budgets by closely working with accounting and finance departments.

Developing and executing email and online marketing programs.

Developing and executing integrated marketing activities and in-house promotions.

Maintaining incentive and referral programs and good relationships with advertisement agencies.

Working with third-party vendors to ensure the company achieves consistency across promotions.

Analyzing and developing performance reports.

Developing and launching discounts, coupons, contests, sample gifts, sweepstakes, and rebates.

Determining the timing and duration of promotions.

Coordinating with the team members responsible for creating and delivering advertisements.

Approving promotional agency plans.

Overseeing media buying. 
How Do I Become a Promotions Manager?
The first step to becoming a promotions manager is to earn a bachelor's degree in marketing, business, or advertising. Within any of these degree programs, you'll gain essential knowledge of consumer behavior, marketing analytics, branding, content creation, and more. At this point, gaining experience with an internship or entry-level marketing or sales role will allow you to develop your knowledge and skills. Most companies require four to six years of experience before moving into promotions management. These years will give you hands-on experience in areas such as social media marketing, digital marketing, and research analysis, as well as campaign development and successful messaging. You may also consider earning a certification as a professional certified marketer (PCM) to show your commitment as a constant learner of the latest trends in marketing and enhance your hiring potential. Finally, earning a master's degree in marketing or management and leadership will prepare you to lead a team of professionals and confidently move into the role of promotions manager.
Best Degrees for a Promotions Buyer
Marketing – B.S. Business Administration
For those who want to lead brands and steer consumer markets:...
For those who want to lead brands and steer...
For those who want to lead brands and steer consumer markets:
Time: 67% of graduates finish within 36 months.
Tuition: $3,575 per 6-month term.
Some careers and jobs this business degree will prepare you for:

Marketing and PR manager
Director of marketing and communications
Director of publications
Customer intelligence manager
Marketing sales manager
Marketing is a creative and exciting field—and one where an undergraduate degree will open better opportunities.
College of Business
Two online marketing master's degree options with a focus on...
Two online marketing master's degree options with...
Two online marketing master's degree options with a focus on either digital marketing or marketing analytics.
Time: 70% of grads finish master's programs within 24 months.
Tuition: $4,530 per 6-month term.
Courses: 11 total courses in this program
Specializatin: Students choose from two specializations to focus their marketing studies on digital marketing or marketing analytics.
Sample careers and jobs this business degree will prepare you for:

Marketing manager
Marketing analyst
Marketing director
SEO manager
SEM manager
Email manager
A marketing master's degree will help you prepare for a wide range of exciting marketing careers.
College of Business
Management and Leadership – M.S.
An online master's degree focused on change management,...
An online master's degree focused on change...
An online master's degree focused on change management, innovation, and leading teams:
Time: 62% of graduates finish within 18 months.
Tuition: $4,530 per 6-month term.
Sample careers and jobs this business degree will prepare you for:

President
Vice president
Director of operations
Executive director
Develop a comprehensive suite of leadership skills and your confidence to navigate changing business structures.
College of Business
---
Our Online University Degree Programs Start on the First of Every Month, All Year Long
No need to wait for spring or fall semester. It's back-to-school time at WGU year-round. Get started by talking to an Enrollment Counselor today, and you'll be on your way to realizing your dream of a bachelor's or master's degree—sooner than you might think!

---
What Skills Does a Promotions Manager Need?
Promotions managers typically need to demonstrate the following skills: 
Analytical: Having the ability to use strong logic to make big decisions is key as a promotions manager. It's important for managers to regularly analyze marketing trends and develop unique campaigns to stand out from the competition.
Communicative: Promotions managers interact daily with a variety of individuals, from other creatives to customers to executives. Successful managers possess strong written and verbal communication skills and the ability to easily navigate peer groups. 

Creative: Given that the market is always changing, creativity is essential when developing new and engaging campaigns. A large portion of a promotions manager's time is spent brainstorming alongside other creatives.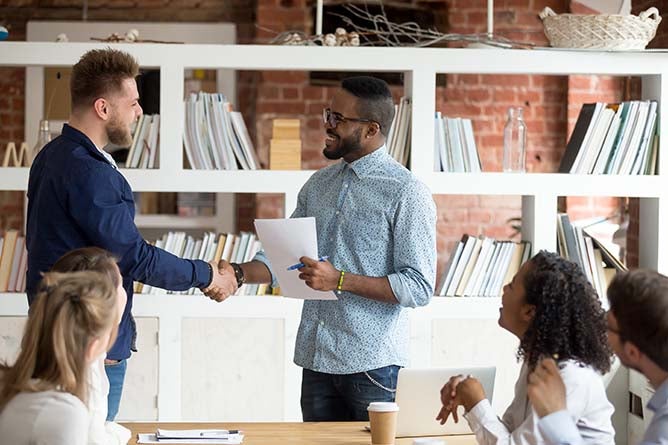 Problem-solving: As problems arise with a campaign or marketing strategy, promotions managers need to quickly assess the concern and provide a solution while also keeping the project goals in mind. 

Interpersonal: A positive attitude and active listening go far when navigating relationships with team members, customers, vendors, or executives.  

Organized: Most promotions managers are working on multiple campaigns at once. Strong organizational skills are important for keeping every project's goals clear and achievable.

Tech-savvy: The rise in digital marketing has greatly impacted promotions and advertising management. Managers need to be proficient in computer and technology software. 

Adaptable: When changes occur, promotions managers need to be capable of adjusting expectations and timelines smoothly. Flexibility enables these professionals to not be easily upset by unexpected change. 

Attention to detail: Minor details can affect the success of a campaign. It's vital that a promotions manager has an eye for the small details that could hinder or help a project be successful.

Collaborative: Promotions managers do not work alone. They depend on the work of writers, designers, analysts, and other managers to develop and execute projects. It's important that promotions managers collaborate with ease and respect. 
How Much Does a Promotions Manager Make?
$127,150
According to the U.S. Bureau of Labor Statistics, the median annual salary for a promotions manager in the U.S. is $127,150. Income is largely influenced by location, education, and experience, with states like New York and California paying the highest salaries for advertising and promotions managers.
What Is the Projected Job Growth?
10%
From 2021 to 2031, the advertising, promotions, and marketing field is expected to grow by 10%. Promotions managers will continue to be in demand as companies maintain and expand their product and service offerings.
Where Does a Promotions Manager Work?
Varies
Given their diverse skills, a promotions manager has the option to work in any industry, with the highest percentage of promotions managers working in advertising, public relations, information, and consulting. Promotions managers often work at advertising agencies or as a part of an organization's in-house marketing or sales department.