Recruiting Specialist Career Guide
How To Become a Recruiting Specialist
It is an exciting time to explore a career in recruitment. Everywhere we turn we see hiring opportunities, and as the nation continues to grow, that will only become more true. 
Recruitment is not only needed right now, but it is a deeply rewarding career. Recruiting specialists have the opportunity to match candidates with roles that impact their lives and their family's lives!

If you are a natural conversationalist with a passion for helping people, and you are interested in entering the field of human resources, recruitment could be a natural and exciting fit for you.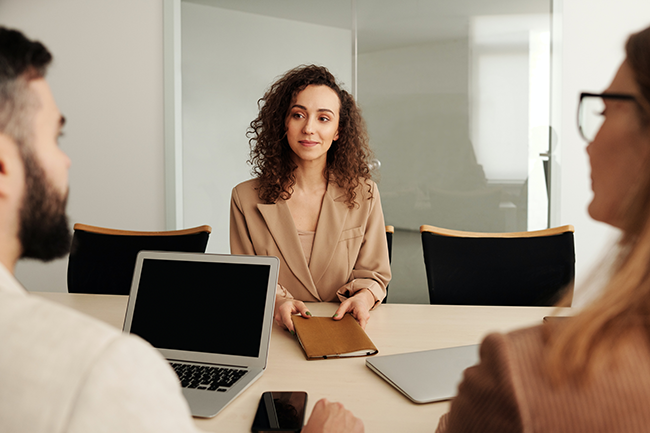 What Is a Recruiting Specialist?
A recruitment specialist is a quick and well-informed HR professional, who has their finger on the pulse of all things "hiring". They know the hiring trends for their industry, with an intimate knowledge of competitive compensation packages, recruitment tactics, and what it takes to find and retain top talent. 
Recruiting specialists work within the HR team. At a recruiting agency or an organization with vast recruitment needs, recruiting may have its own department under the organization's umbrella. They have an intimate knowledge of the HR structure of a business, as well as expertise in their specific role. 

What Does a Recruiting Specialist Do?
Recruitment specialists help organizations find the right person for a particular role. They work to fill staff vacancies by researching potential contacts, interviewing candidates, and building a network of top-tier talent within their industry. 
Recruitment specialist responsibilities can vary based on their chosen industry and organization. College recruitment specialists, for example, may have opportunities for travel as they visit universities on behalf of an organization and hire for mainly entry-level roles. Recruitment specialists who work for a recruiting agency may focus on a specific industry, allowing them to work with lots of different companies and gain knowledge of multiple organizational structures. 

Regardless of workplace or industry path, some common tasks will remain consistent. 

Research and Identify Candidates: Recruitment specialists monitor an organization's vacancies and work to fill them by identifying potential employees in the industry. They utilize hiring software like LinkedIn and Indeed to explore talent, as well as internal networking databases. They keep a sharp eye on key players in their industry and are always aware of top talent, and any vacancies in the market. 
Manage Interview Screenings: A recruitment specialist is often the first point of contact between an organization and a potential hire. They have a strong knowledge of the hiring requirements for each position and are the effective mouthpiece for what the company wants. They will typically conduct a screening interview and ask important baseline questions that assess a candidate's fit for the role. They then make recommendations to the hiring manager for further interviews. 
Organize Job Listings: Recruitment specialists manage all job listings and monitor incoming applications via job boards and websites. They have a deep knowledge of the requirements for each position and use their communication skills to write interesting listings that encourage applicants to apply. 
Manage Recruitment Activities: Recruitment specialists may find themselves needing to go beyond the computer screen and organize job fairs, campus recruitment events, and more. These types of events can be highly effective, as it's common to conduct interview screenings at the same time, face-to-face.
What Education Does a Recruiting Specialist Need?
Typically, recruiting specialists hold a bachelor's degree in a human resources-related field and have entry-level recruitment experience an internship or degree training opportunity. A human resource management degree encompasses coursework like business management, accounting, psychology, industrial relations, and more, ensuring students have the business understanding to confidently enter an HR department. This degree also allows room for students to take specific courses catered to their HR field of interest. 
Almost all recruiting specialists hold a bachelor's degree in a human resources-related field. A human resource management focused bachelor of science in business administration covers coursework in business, management, human resources, and recruitment. 

Best Degree for a Recruiting Specialist:
Human Resource Management – B.S. Business Administration
A SHRM-recognized online business degree program:...
A SHRM-recognized online business degree program:...
A SHRM-recognized online business degree program:
Time: 70% of graduates finish within 35 months.
Tuition and fees: $3,720 per 6-month term.
Sample careers and jobs this business degree will prepare you for:

Human resource specialist
Director of talent acquisition
Recruiting manager
Organizational learning specialist
Vice president of HR
Earn your B.S. in Human Resources and help build strong organizations.
College of Business
---
Our online university degree programs start on the first of every month, all year long.
No need to wait for spring or fall semester. It's back-to-school time at WGU year-round. Get started by talking to an Enrollment Counselor today, and you'll be on your way to realizing your dream of a bachelor's or master's degree—sooner than you might think!

---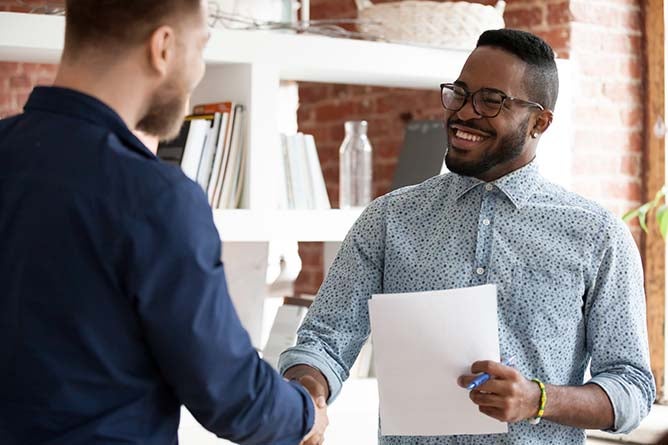 What Skills Does a Recruiting Specialist Need?
If you are interested in pursuing a recruiting specialist role, it is important to have a basic understanding of the human resources field, an interest in connecting people, and strong organizational abilities. Some commonly listed skills in recruitment job descriptions include: 
Highly organized, with an ability to keep records and assess incoming data 
Detail-oriented, paying special attention to each job posting's specific needs 
Respect for compliance and confidentiality 
Excellent communication skills when conversing with hiring teams and potential applicants
Problem-solving mentality, with an ability to think quickly and shift gears in a constantly changing environment 
Technical skills that allow you to move efficiently through web-based technologies and social media 
A strong networker, with a natural ability to build and maintain professional relationships.
How Much Does a Recruiting Specialist Make?
$49,729
According to Indeed, the average base salary in 2021 for a recruiting specialist in the United States was $49,729 per year or $17 per hour. Many recruiting specialists are offered competitive bonus and incentive packages based on their hiring numbers, retention, and additional recruitment data relevant to their industry. 
Specialists see growth in their base pay as they find success in their role, increase their number of retained hires, and work towards managerial positions.

What is the Projected Job Growth?
7%
The job outlook for human resource specialists overall is projected to grow around 7% from 2019 to 2029, according to the U.S. Bureau of Labor Statistics. That is faster than the national average for all occupations. 
Recruiters can expect a surge of opportunities as companies in all industries work to bounce back from the coronavirus pandemic. Expect a boost in hiring and a need for talented recruiters to help fill key positions.

Where Do Recruiting Specialists Work?
Varies
Recruiting specialists can work anywhere and in any industry. Many find positions within recruitment agencies, while others work in-house at large organizations that have their own recruitment teams. This is typical in professional, scientific, and technical services industries, which have large field teams with frequent turnover, such as engineering, sales, customer service, etc.