Supply Chain Analyst Career
How to Become a Supply Chain Analyst
Retail and manufacturing organizations depend on many factors to turn a profit: seasoned executives, sufficient funding, and a clear vision, to name a few. But they also rely on dedicated analysts to keep their supply chain operations running smoothly. A supply chain involves all stages of a product's life, from its conception to its eventual sale to consumers. Supply chain analysts play a vital role in optimizing the processes involved in the chain and improving its overall efficiency.
While not all supply chain analysts work in the same industry or work environment, they usually seek the same goal: to ensure the best results for the products in the chain.
What Is a Supply Chain Analyst?
Supply chain analysts focus on analyzing inventory data, identifying market trends, and providing key insights to improve supply chain operations. They keep an eye out for issues that could disrupt or stop the flow of the entire supply chain, from initial product sourcing and procurement to distribution and customer delivery. They also implement strategies to enhance supply chain efficiency.
Key Responsibilities of a Supply Chain Analyst
A supply chain analyst's day-to-day tasks typically include the following:
Collecting and analyzing supply chain data. This is the primary means by which analysts identify trends and areas for improvement.
Developing and implementing process improvements and cost-saving strategies. A steady-moving, financially efficient supply chain benefits both businesses and consumers.
Monitoring and forecasting inventory levels and demand patterns. Analysts use prior data to determine how much inventory is needed and what consumer demand might look like.
Collaborating with other departments. In addition to communicating with other internal teams, supply chain analysts keep in touch with suppliers and distributors.
Preparing and presenting supply chain performance reports and dashboards. These reports keep company leadership informed of supply chain operations.
Evaluating supplier performance. Often, analysts use supplier relationship management software to track this performance.
Supporting procurement and logistics activities as needed. Supply chain analysts help ensure that enough raw materials are sourced and procured in the beginning of the supply chain.
Education and Certification Requirements
While the job of a supply chain analyst typically requires at least a bachelor's degree, the further you take your education, the more opportunities you'll have for higher-paying jobs. Consider the following steps:
Best Degrees for a Supply Chain Analyst
Supply Chain and Operations Management – B.S.
This online supply chain and operations management program will...
This online supply chain and operations...
This online supply chain and operations management program will prepare you for real-world experiences in business.
Time: 70% of graduates finish similar programs within 42 months.
Tuition: $3,575 per 6-month term.
Courses: 41 courses in this program.
Some careers and jobs this business degree will prepare you for:

Operations Manager
Facilities Manager
Industrial Production Manager
Distribution Manager 
Buyer/Purchasing Agent
Project Management Specialist
With incredible growth opportunities in supply chain and operations management, this program helps prepare student to meet industry needs and become credentialed experts.
College of Business
Business Management – B.S. Business Administration
Hone your business acumen and garner added respect:...
Hone your business acumen and garner added...
Hone your business acumen and garner added respect:
Time: 68% of graduates finish within 36 months.
Tuition: $3,755 per 6-month term.
Sample careers and jobs this business degree will prepare you for:

Account executive
Business analyst
Program manager
Director or senior director
Vice president
This online degree program is an excellent choice for kick-starting your organizational management career.

College of Business
---
Our Online University Degree Programs Start on the First of Every Month, All Year Long
No need to wait for spring or fall semester. It's back-to-school time at WGU year-round. Get started by talking to an Enrollment Counselor today, and you'll be on your way to realizing your dream of a bachelor's or master's degree—sooner than you might think!
---
Essential Skills for a Supply Chain Analyst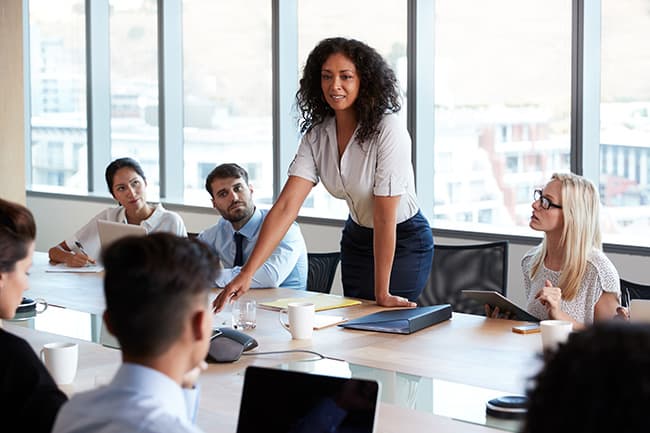 This role requires a breadth of knowledge and skills related to supply chain management. You should acquire and cultivate the following:
Strong data analysis and problem-solving abilities.
Proficiency in data visualization and reporting tools.
Excellent communication and presentation skills.
Knowledge of supply chain management software tools.
Understanding of inventory management, demand planning, and risk mitigation principles.
Ability to work effectively in a team environment.
Salary Prospects for a Supply Chain Analyst
$77,030
According to the U.S. Bureau of Labor Statistics (BLS), the average annual salary of supply chain analysts in May 2021 was $77,030. During that time, the lowest 10% of earners made less than $45,160 while the highest 10% earned more than $122,390.
Job Outlook for a Supply Chain Analyst
28%
Supply chain analyst jobs are projected to grow by 28% from 2021 to 2031, according to BLS. Increasing focus on data-driven decision-making and supply chain efficiency will drive more demand for skilled supply chain analysts.
Potential Work Environments for a Supply Chain Analyst
Varies
Most supply chain analysts work for manufacturing and production companies. Many others work for the federal government, retail and wholesale businesses, transportation and logistics firms, and consulting firms.
 As you prepare for a career in supply chain management, consider earning a degree at WGU. WGU offers accredited, online bachelor's and master's programs in business—including a bachelor's in supply chain and operations management—that are designed with input by industry experts to help you stand out and thrive in your career. You'll learn sought-after skills like storytelling with data, data visualization, business analytics, quality assurance, budgeting and trend analysis, project management, and data analysis using SQL and R/R Markdown. You can even earn recognized third-party professional credentials and certificates while you learn.
WGU's degree programs are flexible, allowing you to complete coursework at a pace that's right for you. Plus, our competency-based education model lets you progress as quickly as you master the material, potentially saving time and money. There's no better time than now to begin—or continue—your path to a promising career as a supply chain analyst.