Travel Agent Career Guide
How to Become a Travel Agent
Travel agents are key professionals dedicated to helping individuals and families create memories that will last a lifetime. Through their expertise, research, and services, individuals can plan vacations or trips that are directly catered to their wants and needs. Planning a dream vacation can be stressful for an individual or a family, and having a travel agent can make the process much easier.
If you're passionate about travel, organization, and helping others, a career as a travel agent can be a great fit.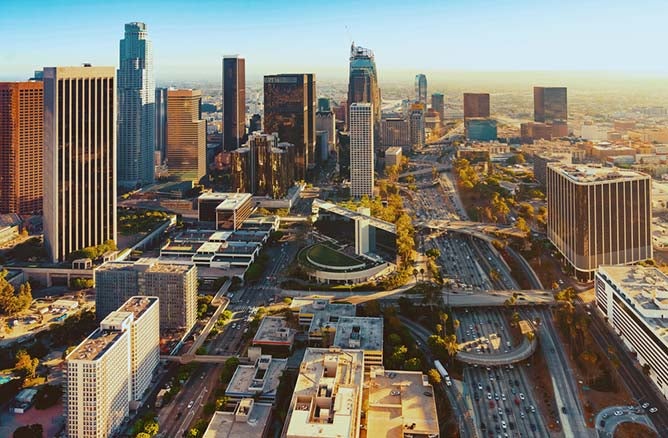 A travel agent is a highly organized professional who is passionate about travel and helping others. They are focused on creating the best possible experiences, directly catered to their clients. They work with hotels, airlines, and other vendors to create travel packages and experiences that their clients will love. Travel agents can work with large groups, individuals, families, professional organizations, and others to help create seamless travel experiences that help create memories.
What Does a Travel Agent Do?
The primary role of a travel agent is to help people make travel arrangements, which might include booking flights, hotels, sightseeing tours, and making dining recommendations. A travel agent assesses each customer's unique needs, preferences, and budget to ensure their trip goes as smoothly as possible. 
Here are the core day-to-day responsibilities you'll typically find yourself performing as a travel agent:

Meeting with clients to discuss upcoming travel plans and gather information regarding travel dates, transportation, and budget. This may be done face-to-face in a brick-and-mortar setting or online.

Planning the travel itineraries for clients and arranging transportation, lodging, and activities throughout the trip.
Advising clients on important aspects of their travel plans. This may include providing information on passports, visas, customs, insurance, vaccinations, and trip cancellation policies.
Keeping accurate records of client bookings, such as payments, travel dates, flight numbers, and hotel check-in and check-out dates
Handling any travel issues that arise, including flight or hotel cancellations, delays, conflicts, and refunds.
Due to the customer-focused nature of travel agent jobs, it's ideal to be passionate about and/or have experience in hospitality. Those who make the best travel agents tend to be versatile and have a friendly personality where they're concerned with keeping clients happy, comfortable, and safe. 

What Education Does a Travel Agent Need?
A bachelor's degree in business management is a great starting place for those interested in becoming a travel agent. This type of degree will give you experience and knowledge in finances, marketing, organization, and strategy. This is key for those who are working with multiple clients, vendors, handling budgets, and marketing themselves to clients. A bachelor's degree can help you stand out from other candidates in working for larger companies and organizations as well.
Best Degree for a Travel Agent
Business Management – B.S. Business Administration
Hone your business acumen and garner added respect:...
Hone your business acumen and garner added...
Hone your business acumen and garner added respect:
Time: 70% of graduates finish within 41 months.
Tuition and fees: $3,720 per 6-month term.
Sample careers and jobs this business degree will prepare you for:

Account executive
Business analyst
Program manager
Director or senior director
Vice president
This online degree program is an excellent choice for kick-starting your organizational management career.

College of Business
---
Our online university degree programs start on the first of every month, all year long.
No need to wait for spring or fall semester. It's back-to-school time at WGU year-round. Get started by talking to an Enrollment Counselor today, and you'll be on your way to realizing your dream of a bachelor's or master's degree—sooner than you might think!

---
What Skills Does a Travel Agent Need?
A career in this industry requires a travel agent to have a definitive skill set, with some of the key skills being:
Interpersonal skills. Travel agents will constantly be interacting with clients in-person, over the phone, and through email. In turn, they need to be strong verbal and written communicators, empathetic, and understanding of the individual needs of each client.

Organization. Because they may be juggling trips for several clients at a time, travel agents must be highly organized and capable of effectively managing a high volume of booking information.
Problem-solving. Travel logistics are inherently complex where issues can pop up at any given time. Great travel agents have a knack for handling incidents and quickly resolving problems while maintaining their poise.
Attention to detail. It's easy to mix-up things like flight departure and arrival times, hotel check-ins, and transportation rentals, which is why travel agents need to be detail-oriented.
A firm understanding of technology. This career is heavily reliant on technology like travel booking platforms and appointment scheduling software. Travel agents not only need to have a firm grasp of this technology but be willing to continually learn about new developments and iterations. 
How Much Does a Travel Agent Make?
$64,500
Several factors determine travel agent salary, including location, level of education, certifications, years of experience, and the specific company they're working for. Top earners in this industry, according to ZipRecruiter, make as much as $64,500 per year, while the lowest earners make closer to $20,500. In terms of median pay, recent data from the U.S. Bureau of Labor Statistics (BLS) put it at $42,350 in 2020, which comes out to $20.36 per hour. 
What Is the Projected Job Growth?
4%
Admittedly, the job outlook in the near future is lower than in other industries. Research from the BLS states that from 2020-2029, there's expected to be a 26% decline in the job outlook, which translates into a drop of 21,300 jobs. This is largely due to the rising popularity of travel booking sites like Priceline and Kayak, where a growing number of people are booking trips online themselves. However, according to the BLS, the growth in business management is expected to grow 4% in the next 10 years.
Where Do Travel Agents Work?
Varies
Most travel agents (72%) work for travel agencies in an office environment. Others are self-employed and operate out of small offices or at home. They tend to have more sporadic schedules and often work more during the summer when it's peak tourist season and less in the winter when travel demand is lower. They also tend to work more at night and on the weekends to accommodate the urgent needs of clients. 
Here are some common types of employers that travel agents work for:

Travel arrangement services that handle booking flights, hotels, transportation, and general activities
Travel reservations services that handle the logistics behind making and canceling reservations
Tourism companies that deal with tourism activities and packages for specific travel destinations
Cruise lines that handle popular, luxury, and river cruises
Online booking sites that exclusively assist clients with booking online travel