VP of Human Resources Career Guide
How to Become a VP of Human Resources
When an HR department is effective, we feel it right away—we feel it in the health, security, and joy in each team and division.  
And when an HR department is under-supported, messy, or ineffective we also feel it right away. We see it in the form of delayed paychecks, compliance issues, and structures that make little sense. 

VPs of human resources set the tone for the employee experience, safety, and long-term health of entire organizations.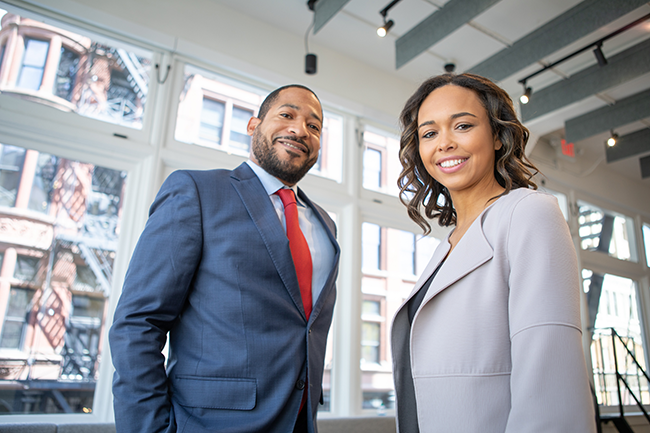 What Is a VP of Human Resources?
A VP of human resources is responsible for the effective operations of an organization's human resources department. They support those within the department and also CEOs, COOs and other C-suite leaders in big-picture planning for an organization. 
They are key players in a company's executive structure, often reporting to the CEO, and sometimes carrying the title of chief HR officer or director of HR. 

What Does a VP of Human Resources Do?
A VP of human resources is part of the executive team in an organization, and works closely with other VPs and directors on business goals, employee retention, and effective organizational structure. 
They often lead a team of HR professionals focusing on the areas of organizational policy, recruitment, compliance, employee relations, performance, and benefits.  

Expected duties include: 

Lead the HR department. HR departments consist of lots of different types of roles, such as benefits and payroll specialists, diversity and inclusion leaders, HR business partners, HR managers, and more. It's the responsibility of the VP of human resources to understand each of these roles and ensure the department is contributing to the organization's overall goals. 

Compliance. Human resource VPs ensure the correct interpretation and implementation of federal and state labor laws, OSHA, EEO, compensation and payout requirements, pension plans, taxes, and any other laws regarding employment. They must have respect for confidentiality and compliance setups. It also commonly falls to the VP of human resources to handle or delegate disciplinary actions, terminations, or layoffs. This is especially true when dealing with employees in senior positions. 

Policy writing. HRVPs oversee the contracts between an organization and its employees, partners, vendors, and contractors. They are also experienced in writing policies for company HR commitments including hiring, firing, and workplace complaints. They have experience implementing non-compete agreements, compensation structures, all with a focus on the goals and interests of an organization. Employee handbooks are commonly written by the VP of HR and their team.

How Do I Become a VP of Human Resources?
In order to become a vice president of human resources, you'll need a competitive degree and substantial work experience that demonstrates progression and commitment in the field of HR. 
Most applicants in an HRVP pool have completed a bachelor's of science in business administration with a specialization in human resources. A B.S. or B.A. in HRM teaches the fundamentals of organizational structure and the HR department that you would oversee as a VP. Intimate knowledge of HR's diverse functions is required. 

Pursuing a B.S./B.A. in HRM also allows HRVP hopefuls to have exposure to hands-on learning experiences, projects, and to network for industry connections.

Alongside HR work and volunteer experience, you do need a degree to qualify for VP of human resources roles. Those looking to be competitive in their applications would benefit from an advanced degree like an MBA or M.S. in management and leadership. A B.S./B.A. in HRM is the best place to start, giving you the foundational knowledge you need to begin a career in HR or to continue your career path at your current organization. 
There is no required certification for a vice president of human resources, but as with most VP and executive positions, advanced training and continued education in your field will set you apart when seeking a high-level and highly competitive role.
Certifications like the SHRM Certified Professional and SHRM Senior Certified Professional are commonly looked for when recruiting a VP of human resources. 
Best Degree for VPs of Human Resources
Human Resource Management – B.S. Business Administration
A SHRM-recognized online business degree program:...
A SHRM-recognized online business degree program:...
A SHRM-recognized online business degree program:
Time: 65% of graduates finish within 36 months.
Tuition: $3,755 per 6-month term.
Sample careers and jobs this business degree will prepare you for:

Human resource specialist
Director of talent acquisition
Recruiting manager
Organizational learning specialist
Vice president of HR
Earn your B.S. in Human Resources and help build strong organizations.
College of Business
---
Our Online University Degree Programs Start on the First of Every Month, All Year Long
No need to wait for spring or fall semester. It's back-to-school time at WGU year-round. Get started by talking to an Enrollment Counselor today, and you'll be on your way to realizing your dream of a bachelor's or master's degree—sooner than you might think!
---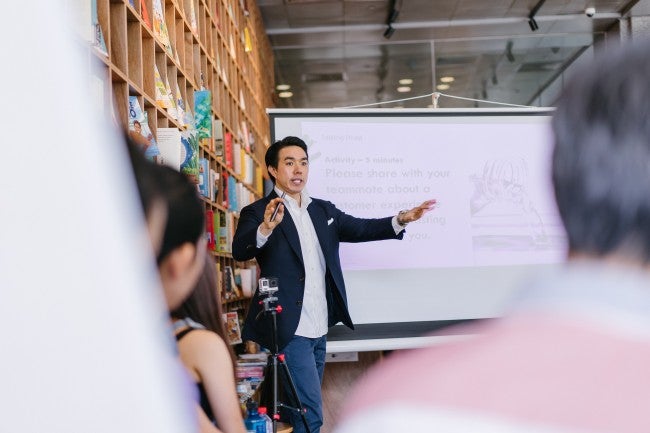 What Skills Does a VP of Human Resources Need?
A VP of human resources is responsible for setting, enforcing, and evaluating HR policies, procedures, and best practices. In order to do this, they need a set of skills that range from analytical and technical to empathetic. 
VPs of HR will be expected to have a long-term mindset of company HR goals, and step away from the more day-to-day responsibilities HR departments manage. They need to be excellent delegators, communicators, and mentors to their teams as well as cross-divisionally. 

Excerpts from a mock job description by the Society of Human Resource Management are listed below detailing some of the most commonly required skills for a vice president of human resources.

Excellent verbal and written communication skills.
Excellent interpersonal and conflict resolution skills.
Excellent organizational skills and attention to detail.
Strong analytical and problem-solving skills.
Strong supervisory and leadership skills.
Thorough knowledge of employment-related laws and regulations.

Knowledge of and experience with varied human resource information systems.
Proficient with reporting and organizational software.
How Much Does a VP of Human Resources Make?
$141,488
The average base salary for a VP of human resources as of February 2022 is $141,488 according to Payscale. This does not include bonus benefits such as commissions or shareholding, which are common for a vice president position. Base salary can vary depending on the industry and the size of the organization you work for.
What Is the Job Outlook for VPs of Human Resources?
9%
Human resource roles are projected to grow 9% from 2020 to 2030 according to the U.S. Bureau of Labor Statistics, with continued openings for HRVPs. Growth opportunities can vary by industry, based on the overall health of that field, but many VP opportunities will come from the need to replace senior workers as they exit the workforce.
How Long Does it Take to Become a VP of Human Resources?
3-7 Years
Most human resource VPs complete their education in 3-7 years, depending on whether or not they have pursued an advanced degree. From there, they may work in HR generalist roles, as specialists in diversity and equity, benefits, or other specific HR fields. They will then advance into HR management positions before becoming a director or VP. Typical applications for a VP of Human Resources ask for roughly 10 years of HR experience.