Area Superintendent Career Guide
How to Become an Area Superintendent
Interested in steering the direction of education on a grand scale and improving the learning experience for thousands of young minds? Why not consider becoming an area superintendent? Becoming an area superintendent is a challenging career at the very heart of the educational system. They make key decisions about educational strategy, departmental management, and budgetary spending. It's not an easy path to take, but the great sense of responsibility makes it a rewarding one.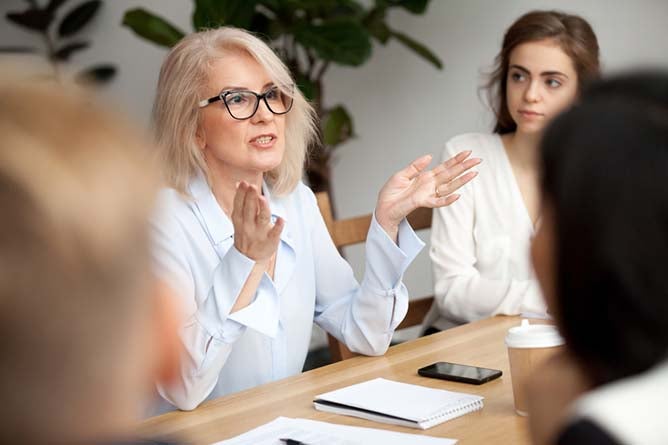 What Is an Area Superintendent?
An area superintendent works for the school district and is the person held responsible for meeting the educational and learning goals the district sets. Meeting these goals involves managing large teams of employees and engaging with teachers, students, and the wider community to ensure optimal learning outcomes for students.

Being an area superintendent is a high-pressure job. Area superintendents can expect to face intense scrutiny from the wider community and parents of students, so this is a job suited to those who thrive under pressure.
What Does an Area Superintendent Do?
It's hard to describe an average day for such an atypical job. Area superintendents are essentially responsible for everything that goes on within a school system; the buck stops with them. Their day-to-day duties will vary quite a bit, but with that said, here are a few tasks an Area Superintendent might be expected to take on during their career:
Managing the workforce and finances. An area superintendent may be asked to make high-level decisions, such as hiring principals or other administrative staff. They'll need to be a good judge of character, as they'll be working closely with the people they hire to reach the district's educational goals. An area superintendent is also responsible for managing the school budget and allocating funds as they see fit.
Overseeing educational vision. An area superintendent's job is to meet the challenges facing education today, which will vary depending on what state and district they're in. Some area superintendents might be focused on raising test scores or making the school a welcoming place for students of all backgrounds. Whatever the goals are, they will be expected to meet the challenges with fresh energy and ideas every day. It's the ideal position for those who crave responsibility and want to make a real difference in students' lives.

Solving problems and working as a team. An area superintendent's job is also to combine the human and financial resources at his or her disposal to meet the set educational and learning outcomes. As such, this role requires excellent team management and leadership skills to succeed. Most superintendents work directly for the school district. Contracts are typically two to four years long, but renewal is possible for those who meet their goals.
How Do I Become an Area Superintendent?
Becoming a superintendent requires a top-notch education and experience. Here are the steps to take to have a solid shot at achieving this title.
Step One: Earn a bachelor's degree
The first step is becoming a teacher. A bachelor's degree in education is a great foundation for anyone hoping to work in education. This will provide aspiring leaders in the field of education with the teaching background necessary to be successful. It will also equip them with the latest knowledge of classroom technology and teaching theories.
Step Two: Get certified as a teacher
Every state is different, but teacher certification often requires four key things: 
Bachelor's degree
Student teaching experience
Praxis (a test in general, and another test for one's subject of specialization)
A professional and criminal background check
Step Three: Gain experience teaching
After achieving certified teacher status,  the next step is getting two to three years of work experience. Area superintendents are at the top of the educational career ladder. As such, knowledge of actual teaching that can only be gained in the classroom setting is very much required.
Step Four: Earn a master's degree
Earning a master's is a vital step in the road to becoming a superintendent. An M.S. in Educational Leadership equips aspiring superintendents with the necessary leadership and planning skills essential to this career path. This advanced degree dives into the latest in teaching practices and theories. Students taking this program will learn how to interact with members of the public and their team, as well as other non-teaching skills required for overseeing a large educational institute. 
Similarly, an M.S. in Curriculum and Instruction could also be a great program to prepare you for a future as a superintendent. This kind of degree will focus on what students need to learn and the best way to set them up for success. Curriculum theories, learning strategies, and more are key learning components in this type of program.
Step Five: Acquire experience in administrative settings
An area superintendent is expected to have two to five years of administrative experience. One way to gain this sort of experience is by becoming a principal or school administrator. The requirements for these positions overlap, and many area superintendents take this role as a stepping stone on their career path. And after this, the next is to start applying for jobs as an area superintendent.
---
Best Degree for Area Superintendents
Educational Leadership – M.S.
An online master's degree for current teachers looking to move...
An online master's degree for current teachers...
An online master's degree for current teachers looking to move into a school or district leadership position, like principal, vice principal, or administrator.
Time: 73% of grads earned this degree within 24 months.
Tuition and fees: $3,665 per 6-month term.
Coursework in this program includes:

Process management
Strategic planning
Performance excellence
Governance, finance, law, and leadership
Measurement, analysis, and knowledge management
Workforce focus
Other courses, including a capstone project and a series of performance tasks to take place under the leadership of a practicing state licensed school principal or assistant principal in a practicum school site (K–12). 
Put your leadership skills to good use—in the service of America's children—with this education master's degree. 
States that do not accept this program: Alabama, Connecticut, Georgia, Hawaii, Iowa, Kansas, and Minnesota.
Teachers College
---
Our Online University Degree Programs Start on the First of Every Month, All Year Long
No need to wait for spring or fall semester. It's back-to-school time at WGU year-round. Get started by talking to an Enrollment Counselor today, and you'll be on your way to realizing your dream of a bachelor's or master's degree—sooner than you might think!
---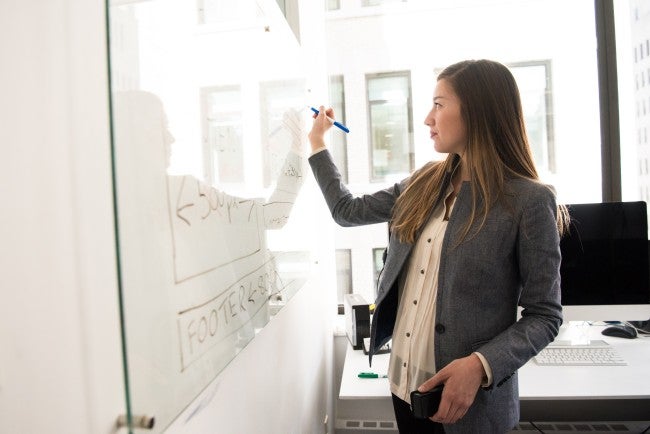 What Skills Does an Area Superintendent Need?
An area superintendent needs a wide variety of teaching, people, and planning skills to succeed, such as:
Communication skills
Leadership skills

Teaching skills

Decision-making skills

Management skills

Social and interpersonal skills

Problem-solving skills

Business skills
How Much Does an Area Superintendent Make?
$113,270
While the BLS doesn't provide specific stats on an area superintendent's average salary, it does class them as top executives and explains that those in the government (i.e. public school) sector earned a median salary of around $113,270 in 2020.
What Is the Projected Job Growth?
4%
The U.S. Bureau of Labor Statistics projects a 4% growth between the years 2019 and 2029. This is in line with the overall projected job growth in the United States. That's around 218,300 job openings each year (on average) for this decade, so there will be plenty of work for qualified candidates.
Where Does an Area Superintendent Work?
Schools
The vast majority of area superintendents end up working in the public or charter school system. While the day-to-day duties will be similar for both of these positions, the hiring requirements and daily duties will vary depending on the state and the school board.