Assistant Superintendent Career Guide
What Is an Assistant Superintendent?
School district superintendents provide leadership and administrative guidance to school districts. Opportunities abound in this field of work. According to the National Center for Education Statistics, the US has more than 13,000 school districts. Many hire one or more assistant superintendents. Assistant superintendents may have responsibilities in any of the areas below.
Curriculum Development and Oversight. Creating and monitoring the curriculum—what students will learn—for all schools in the district. This requires experience in developing a curriculum and knowledge of instructional strategies. Success is measured by meeting state requirements for student learning. The assistant superintendent works with curriculum coordinators, teachers, and school administrators. They develop teaching strategies and select books and materials used in the classroom.
Administration and Personnel. The assistant superintendent makes decisions and supports the superintendent, as directed. That means helping with anything he or she asks for, or if the superintendent is absent, filling in for him or her. The assistant superintendent also recruits, hires, evaluates teachers, and oversees staff development. They also deal with unforeseen events, such as emergencies and natural disasters.
Financial Duties. The assistant superintendent creates and monitors the school district's budget and spending. They develop the salary scale for district employees. They also provide funding for extracurricular activities and programs such as graduation ceremonies. The assistant superintendent also works on generating revenue for the district. They may assist the school district board set property tax rates and apply for grant funding.
What Does an Assistant Superintendent Do?
The superintendent acts as the CEO of the school district. Assistant superintendents are the managers who assist the superintendent. Depending on the school district, assistant superintendents may have responsibility for: 
Serving as school spokesperson for the community about district matters
Acting as a liaison between educational staff and the school board

Overseeing hiring, discipline, and firing of all district staff

Evaluating student test scores

Putting in place state-mandated educational requirements into the school curricula

Writing school budgets and allocating financial resources
Approving cafeteria menus and ensuring their compliance with federal nutritional guidelines
Forming school expansion plans

Leading school board meetings

Advocating for increased funding from local and state legislatures

Making safety decisions. These can include weather closings or delays and security measures such as metal detectors or police presence on campus

Interacting with students at the campus level by attending games and performances
How Do I Become an Assistant Superintendent?
The most common entry point to becoming an assistant superintendent is through the education field, as a teacher. A bachelor's degree in Education can lead to a job working in a school. Classroom teaching means you will also need a teaching license for the state in which you work.
The typical next step after a few years of teaching is moving into school administration as an assistant principal or principal. These roles allow aspiring superintendents to gain experience as an executive. As a principal, you will learn how to manage an organization, set and meet goals, and meet state and federal regulations while still working with students. 
Attaining an advanced degree at this stage will help in making a successful leap into the school district office as an assistant superintendent. 
School superintendent careers almost always require a graduate degree related to high-level administration. For example, an MS in Education Administration or an EdD in Educational Leadership and Management. A master's degree in a field like curriculum and instruction can also be a great stepping-off point for those who want to become assistant superintendents.
The size of the school district usually determines educational requirements for school superintendents. Larger school districts require an EdD or PhD, but some may accept an MEd degree. Professional certifications may also be an additional required credential.
School districts tend to hire assistant superintendents who have master's degrees. Common degrees include business administration, public administration, or educational leadership. A background as a school principal or teacher may also help a candidate's chances of landing a job.
Best Degrees for Professional Curriculum Designers
Curriculum and Instruction – M.S.
An online master's degree for those who have educational...
An online master's degree for those who have...
An online master's degree for those who have educational experience and are looking to further their careers with a graduate program focused on curriculum development and design.
Time: 72% of grads earned this degree within 18 months.
Tuition and fees: $3,635 per 6-month term.
Coursework in this program covers the following areas of study:

Curriculum theory and development
Instructional theory
Research fundamentals
Help schools create engaging, meaningful, and memorable learning experiences to improve learning outcomes for all students with this M.S. degree.
Teachers College
Educational Leadership – M.S.
An online master's degree for current teachers looking to move...
An online master's degree for current teachers...
An online master's degree for current teachers looking to move into a school or district leadership position, like principal, vice principal, or administrator.
Time: 73% of grads earned this degree within 24 months.
Tuition and fees: $3,935 per 6-month term.
Coursework in this program includes:

Process management
Strategic planning
Performance excellence
Governance, finance, law, and leadership
Measurement, analysis, and knowledge management
Workforce focus
Other courses, including a capstone project and a series of performance tasks to take place under the leadership of a practicing state licensed school principal or assistant principal in a practicum school site (K–12). 
Put your leadership skills to good use—in the service of America's children—with this education master's degree. 
States that do not accept this program: Alabama, Connecticut, Georgia, Hawaii, Iowa, Kansas, and Minnesota.
Teachers College
---
Our Online University Degree Programs Start on the First of Every Month, All Year Long
No need to wait for spring or fall semester. It's back-to-school time at WGU year-round. Get started by talking to an Enrollment Counselor today, and you'll be on your way to realizing your dream of a bachelor's or master's degree—sooner than you might think!

---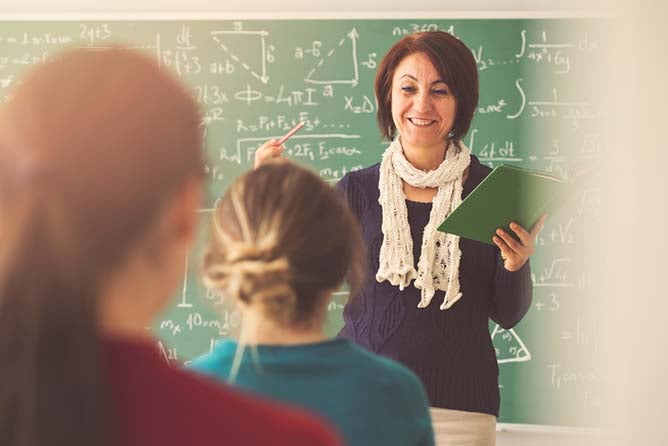 What Skills Does an Assistant Superintendent need?
Assistant superintendents need to have strong leadership, administrative, and team-building skills. Strong interpersonal communication skills are also essential. Experience in the following can be helpful: school leadership, employee evaluation, negotiations, teaching and learning, finance, strategic planning, and school construction management.
Assistant superintendents supervise administrators in areas including teacher and staff performance. They work with teachers and administrators to implement the curriculum. They make sure students achieve the required academic skills to pass state and local standardized tests.
How Much Does an Assistant Superintendent Make?
$65,000
Assistant superintendents can make between $65,000 and $150,000. Compensation can vary, depending on the size and location of the school district. Assistant positions generally pay less than the head superintendent. However, assistant superintendents in large well-funded districts can be paid higher than a full superintendent in a smaller district.
Average salaries for assistant school superintendents from various sources:
-Payscale: $107, 442
-ZipRecruiter: $58,481
-Glassdoor: $71,023
What Is the Projected Job Growth?
4%
The Bureau of Labor Statistics projects employment growth for school superintendent positions. Experts expect the field to grow by around 4% from 2018 to 2028. This is on par with the national employment outlook. School superintendents are the highest-ranking jobs in school districts. Experience and education requirements are steep. These are some of the most competitive positions in the education field. As school enrollment increases, some districts may split, or add more support and assistant positions.
Where Do Assistant Superintendents Work?
School Districts
Assistant superintendents work in school districts where they handle administrative 
responsibilities, develop district policy and curriculum, oversee issues related to students, and support the district superintendent of schools.