Chief Learning Officer Career
How to Become a Chief Learning Officer
A chief learning officer is responsible for the learning strategy of their organization. That could be a place of business, a school, or anywhere at all. It's a broad role that encompasses everything from employee training and compliance to individual mentoring and coaching. A chief learning officer drives up standards in a workplace and gets their unique educational philosophy across.
Chief learning officers are self-motivated and highly organized individuals. They work as a key part of a team to ensure a healthy organizational culture. This type of career is especially suited to those who enjoy helping others reach their goals.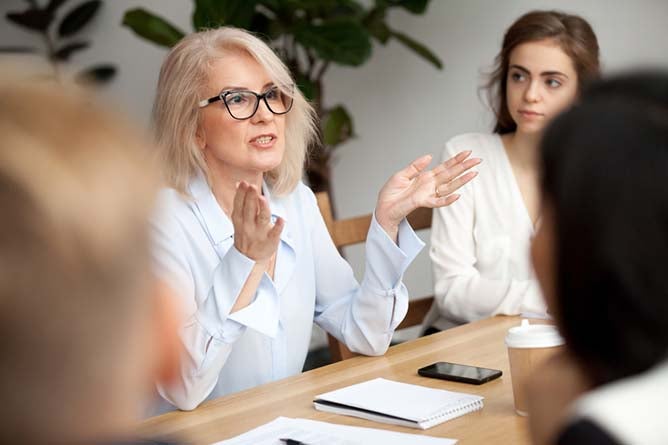 What Is a Chief Learning Officer?
A chief learning officer is responsible for furthering the educational goals of the organization that they're working for. That can include developing and maintaining a training program, acting as a mentor to employees, and taking general responsibility for an organization's approach to learning and culture.

What Does a Chief Learning Officer Do?
Every organization will differ in how they interpret the role of chief learning officers. For some, it will be solely focused on developing training programs for employees. For others, they might be entrusted with a more powerful role in shaping and nurturing company culture. Here are some of the basic tasks a chief learning officer might be asked to perform throughout the course of their careers.
Training and development. The key responsibility for most chief learning employees is training and development. The exact specifics of this will vary as much as any company varies, but broadly speaking, this involves organizing workshops, seminars, and talks for employees. Some chief learning officers may work directly with the CEO to further their own personal and professional development. A strong company learning culture comes from the top down, and employees will be more likely to buy into a chief learning officer's plans when they see the senior members of staff participating wholeheartedly.
Resource development and review. A good chief learning officer has to provide the best training for a company. They'll need to be familiar with the organization's educational goals (helping set them if needed) and find or develop resources that cultivate the workforce's abilities and growth. This requires observing employees, seeing what works and what doesn't, and crucially, why. 

Research and evaluation. A good chief learning officer needs to hone their skills regularly. They're functioning as company-wide role models, so chief learning officers should practice what they preach. That means attending training designed to combat their weak points, developing their strengths, and embodying the organization's values in their day-to-day interactions with staff.

How Do I Become a Chief Learning Officer?
A chief learning officer requires a good education and years of related work experience before applying for jobs, so a bachelor's degree goes without saying. Seeing as this is a senior position within a company, most employers will require a master's degree.
Here are the recommended steps to take for those interested in becoming a chief learning officer.
Step One: Bachelor's Degree
A bachelor's degree is required to have any chance at landing a career as a chief learning officer. But seeing as chief learning officers can work in multiple environments, students should consider whether they'd like to work in the IT, business, or educational sectors. 
Step Two: Master's Degree
Those who hold a master's degree command respect. There are few better ways to show potential employers how important education is to you than by studying it to an advanced level. It's a competitive job market and a master's degree is often required for roles such as these.
A master's degree in learning experience design and educational technology will allow aspiring chief learning officers to focus on the latest developments in technology and learn how to integrate them into a company's culture. Digitally native employees are essential in today's economy, and studying a program like this will allow chief learning officers to prioritize these skills in their places of work.
Step Three: Experience and networking
According to the U.S. Bureau of Labor Studies, most training and development managers (that's how they class chief learning officers) are required to have related work experience before applying for jobs. Some companies prefer experience in their industry, others are more open-minded.
There are even some professional organizations that an aspiring chief learning officer might consider joining to improve their chances. These include the International Society for Performance Improvement and the Association for Talent Development. They all offer training to help members take their skills to the next level, which will help any chief learning officer stand out during the job hunt.
Best Degree for Chief Learning Officers
Learning Experience Design and Educational Technology – M.S.
The M.S. in Learning Experience Design and Educational...
The M.S. in Learning Experience Design and...
The M.S. in Learning Experience Design and Educational Technology from WGU is for instructional designers tasked with creating engaging and immersive virtual learning experiences that can substitute for on-ground instruction.
No teaching license required.
Time: 70% of grads finish similar programs in 18 months
Tuition and fees: $3,490 per 6-month term
This program includes two tracks for students:
The K-12 Learning Designer pathway
The Adult Learning Designer pathway
Coursework in this program includes:
Learning experience design
Instructional technology
Curriculum planning
Develop training and instruction expertise to help you in the classroom, in educational settings, or in corporate world.
Teachers College
---
Our Online University Degree Programs Start on the First of Every Month, All Year Long
No need to wait for spring or fall semester. It's back-to-school time at WGU year-round. Get started by talking to an Enrollment Counselor today, and you'll be on your way to realizing your dream of a bachelor's or master's degree—sooner than you might think!
---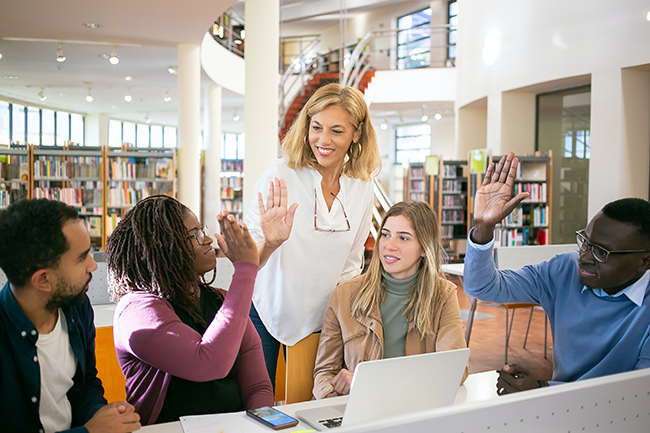 What Skills Does a Chief Learning Officer Need?
A chief learning officer will need a good blend of leadership and people skills to thrive in this role. During an interview, chief learning officers will need to demonstrate:
A love for coaching and helping others thrive
The ability to work as part of a team

A knack for organizing resources and running workshops

Focused and logical thinking

A lifelong love of learning
How much does a Chief Learning Officer make?
$115,640
The U.S. Department of Labor (BLS) states that the average wage for this position during 2020 was $115,640. Those in the bottom 10% earn $66,270, whereas those in the top 10% pull in $200,210 per year. These will of course vary depending on the sector and state in which chief learning officers are employed.
What Is the Projected Job Growth?
7%
The U.S. Bureau of Labor Statistics projects a 7% growth, which translates to 3,100 more jobs, between the years 2019 and 2029. This is faster than the average projected job growth in the United States. This could be due to an increased emphasis on professional development and continuing education in many workplaces. So there's no time like the present to start planning a career as a chief learning officer.
Where does a Chief Learning Officer work?
Varies
Most chief learning officers (13%) work in professional, scientific, or technical services. But tied with that number are 13% of them in company management. 10% find employment in the education field, another 10% in healthcare and social assistance, and 9% in the finance and insurance sector. So chief learning officers can end up working almost anywhere.