Correctional Assistant Career Guide
How to Become a Correctional Assistant
A correctional assistant assists in duties within a correctional facility that do not require inmate contact. Correctional officers often require assistance to maintain jails and prisons and correctional assistants fulfill those responsibilities. Find out more about the duties and jobs that a correctional assistant may face here.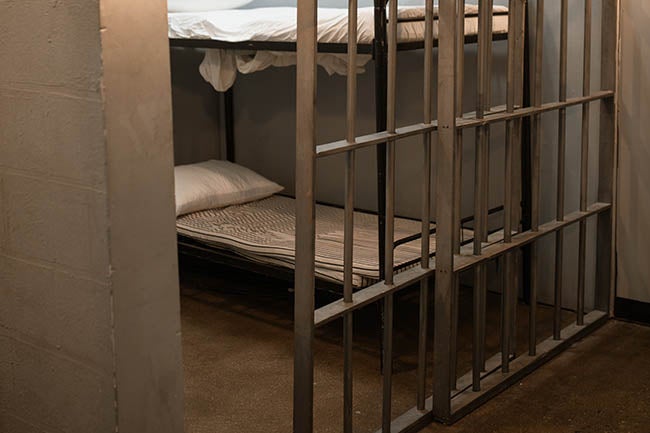 What Is a Correctional Assistant?
Correctional assistants perform routine duties according to established policies, regulations, and procedures in correctional facilities. Correctional officers maintain order and provide security in jails and prisons, while correctional assistants perform security functions limited to areas without inmate contact. Correctional officers are the next step above correction assistants.
What Does a Correctional Assistant Do?
Correctional assistants work in capacities that do not require contact with inmates. Correctional officers maintain order within a detention facility, such as a local jail or federal prison. Inmates can be incarcerated for any number of reasons, from awaiting a court hearing for a minor offense to serving on death row. 
Duties can vary for correctional officers and staff. Some take prisoners to and from court. Some rarely have contact with prisoners and work in the administrative areas. Others supervise inmate activities, search through cells for contraband, oversee visits with family, and escort inmates to the infirmary.

What Education Does a Correctional Assistant Need?
A formal degree is not required. A high school diploma or GED with focused training (on-the-job and at special academies) is usually enough to begin a career in corrections. 
However, qualifications can vary by state and agency. Generally, correctional officers must have high school diplomas. The Federal Bureau of Prisons requires a bachelor's degree in an area such as criminal justice, as do many state and local employers. A bachelor's degree in educational studies may also be a good option.

Once hired, correctional officers go through training. The length of the training varies based on the state and employer but can last several months. Employers do not put new correctional officers on duty until those officers are properly trained. Most employers also require ongoing training and professional development.

For many correctional officer jobs, a high school diploma is all that is required to start. Some employers might demand higher education, which can be important for advancement. A bachelor's degree is useful for those who want to work at the federal level. Additionally, a master's degree in a program such as educational leadership can be a good idea for those who want to move forward in leadership roles in this kind of profession.
Best Degree for Correctional Assistants
Educational Studies – B.A.
These online, non-licensure educational studies degrees prepare...
These online, non-licensure educational studies...
These online, non-licensure educational studies degrees prepare you to make a difference in a field that interests you.
Based on your career goals and interests, you can choose an educational studies program in one of 10 content areas that meets your needs while working toward employment in school settings, corporate training, or instructional design. These programs do not lead to a teaching license.

Time: Completion time varies depending on the specialty track you choose.
Tuition and fees: $3,825 per 6-month term.

Candidates for this special education degree program often include:

Elementary Education
Elementary and Special Education
Mild to Moderate Special Education
Secondary Biology Science Education
Secondary Chemistry Science Education
Secondary Earth Science Education

Secondary Physics Education
Middle Grades Science Education
Secondary Mathematics Education
Middle Grade Mathematics Education
Students in this program will be prepared for careers including:
Instructional support
Community outreach
Training
Education staff (museums, learning centers, etc.) 
K-12 opportunities that do not require a teaching license
Teachers College
Educational Leadership – M.S.
An online master's degree for current teachers looking to move...
An online master's degree for current teachers...
An online master's degree for current teachers looking to move into a school or district leadership position, like principal, vice principal, or administrator.
Time: 73% of grads earned this degree within 24 months.
Tuition and fees: $3,975 per 6-month term.
Coursework in this program includes:

Process management
Strategic planning
Performance excellence
Governance, finance, law, and leadership
Measurement, analysis, and knowledge management
Workforce focus
Other courses, including a capstone project and a series of performance tasks to take place under the leadership of a practicing state licensed school principal or assistant principal in a practicum school site (K–12). 
Put your leadership skills to good use—in the service of America's children—with this education master's degree. 
States that do not accept this program: Alabama, Connecticut, Georgia, Hawaii, Iowa, Kansas, and Minnesota.
Teachers College
---
Our Online University Degree Programs Start on the First of Every Month, All Year Long
No need to wait for spring or fall semester. It's back-to-school time at WGU year-round. Get started by talking to an Enrollment Counselor today, and you'll be on your way to realizing your dream of a bachelor's or master's degree—sooner than you might think!
---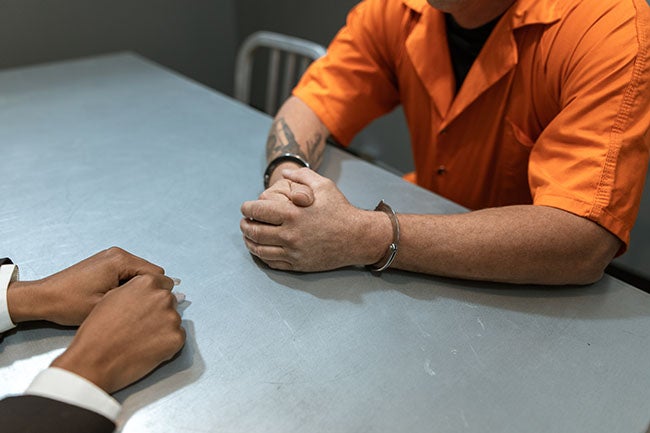 What Skills Does a Correctional Assistant Need?
Correctional officers deal with stressful and dangerous situations. They must have a set of skills to allow them to do their job effectively.
Good judgment. Correctional officers work in settings where a normal event can become an emergency if the right steps aren't taken. 
Good observational skills. Many harmful encounters or serious events will come without obvious warning. Having observational skills can help a correctional assistant spot these events before they happen.
Physical strength. Correctional officers keep inmates under control. There will be times when a correctional officer's physical strength will be needed to keep inmates in check.
Emotional strength. Correctional officers often have to deal with hostile situations and inmates who are trying to antagonize them. They must always maintain discipline and composure.
Communication skills. Correctional officers frequently communicate with colleagues and inmates. They must be able to convey directions and orders, especially in stressful situations.
Correctional assistants may progress in their careers to become correctional officers. These skills are good to have no matter the level of involvement in a correctional facility.
How Much Does a Correctional Assistant Make?
$46,456
According to the Bureau of Labor Statistics, the median annual wage for correctional officers and jailers was $47,410 in May 2020. According to Salary.com, the average correctional officer salary in the United States is $46,456 as of May 27, 2021, but the range usually falls between $41,363 and $51,554. Pay can vary depending on factors such as education, certifications, other skills, and the number of years in the profession.
What Is the Projected Job Growth?
4%
According to the Bureau of Labor Statistics, the employment of correctional officers is projected to decline 7% from 2019 to 2029. State and local budgets and prison population levels will determine how many correctional officers are necessary. However, growth in educational leadership is expected to rise 4% in the next 10 years, making it a viable option for those looking to pursue higher education after becoming a correctional assistant.
Where Do Correctional Assistants Work?
Varies
Organizations across all levels of government employ correctional officers. Cities and counties operate jails that house individuals awaiting trial and serving short sentences. States and the federal government employ correctional officers to work in prisons, where inmates serve longer sentences. Private prisons also employ correctional officers.