Educational Consultant Career Guide
How to Become an Educational Consultant
Over time, student interests and learning preferences change. Schools need to actively adapt their teaching methods and priorities to accommodate these changes, and to ensure that their curriculums continue to prepare students for future success. As an educational consultant, you'll advise school faculty and administration on the best education strategies for matriculating students.
Educational consultants don't typically teach students directly. They research and inform educators about new educational techniques, technologies, and procedures that help students learn concepts and achieve their goals.
If you have a passion for education and a deep appreciation for research, the role of an educational consultant will prove a rewarding career option for you.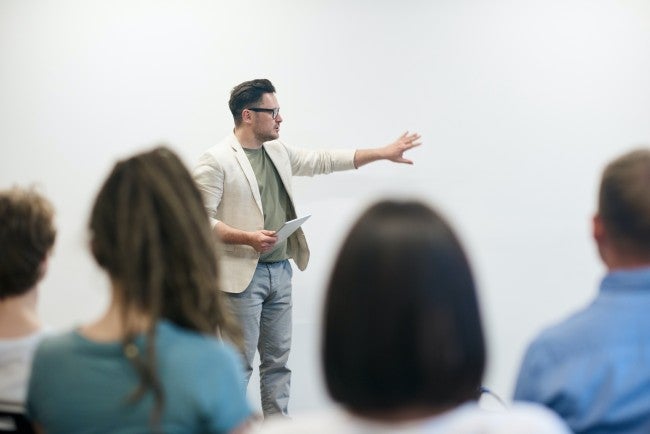 What Is an Educational Consultant?
An educational consultant is an individual who helps to shape the educational landscape of a high school, university, or other educational institution. They advocate for the integration of proven teaching strategies and processes to help a school better accommodate student needs as they change and develop.
Though some students can become educational consultants with only an undergraduate degree, educational consultants typically obtain master's degrees as well. In addition, many educational consultant positions require years of experience in specific educational environments.
What Does an Educational Consultant Do?
Educational consultants can complete a wide variety of duties. Whether they're researching new teaching methods or examining a school's existing educational techniques, educational consultants work to improve the learning experience of every student.
The exact responsibilities of an educational consultant can include:
Advising teachers, professors, school administrators, and school boards on any new educational strategies.
Providing insight to various school officials on ways to improve existing educational techniques or school policies.

Researching new teaching strategies or new ways to implement familiar teaching strategies.

Analyzing data sets and advising educators about changes that can be made to curriculums to increase student engagement.

Connecting with students through verbal communication, surveys, and other methods to determine their future needs and their opinions of school policies.

Connecting with teachers to determine how well new policies are received, and to help address any issues with new protocols or teaching strategies.

Provisioning user-friendly reports to school executives regarding student reception of any new techniques.
These and other responsibilities keep an educational consultant busy as they help a school's educators identify and implement new strategies to improve student performance.
What Education Does an Educational Consultant Need?
If you're looking to become an educational consultant, there are a few educational requirements you'll need to satisfy in advance. First, you'll need to obtain a bachelor's degree in education, or a closely-related field. As you work to obtain your undergraduate degree, you'll learn skills like curriculum creation and educational leadership, both immediately applicable once you become an educational consultant.
It can be ideal for education consultants to have some classroom experience or experience working in the education sector before moving into a consulting role. Consider spending some time teaching or working in curriculum or instruction before moving forward in your career.
You'll take further steps toward an educational consultant career with a master's degree. Typically, employers like to see master's-level degrees that reflect strong expertise in some of the position's core requirements. A Master of Science in Teaching—Curriculum & Instruction is where students learn how to offer engaging course material through skills like curriculum design, research, and student assessment.
Best Degrees for Educational Consultants
Curriculum and Instruction – M.S.
An online master's degree for those who have educational...
An online master's degree for those who have...
An online master's degree for those who have educational experience and are looking to further their careers with a graduate program focused on curriculum development and design.
Time: 72% of grads earned this degree within 18 months.
Tuition: $3,975 per 6-month term.
Coursework in this program covers the following areas of study:

Curriculum theory and development
Instructional theory
Research fundamentals
Help schools create engaging, meaningful, and memorable learning experiences to improve learning outcomes for all students with this M.S. degree.
Teachers College
---
Our Online University Degree Programs Start on the First of Every Month, All Year Long
No need to wait for spring or fall semester. It's back-to-school time at WGU year-round. Get started by talking to an Enrollment Counselor today, and you'll be on your way to realizing your dream of a bachelor's or master's degree—sooner than you might think!
---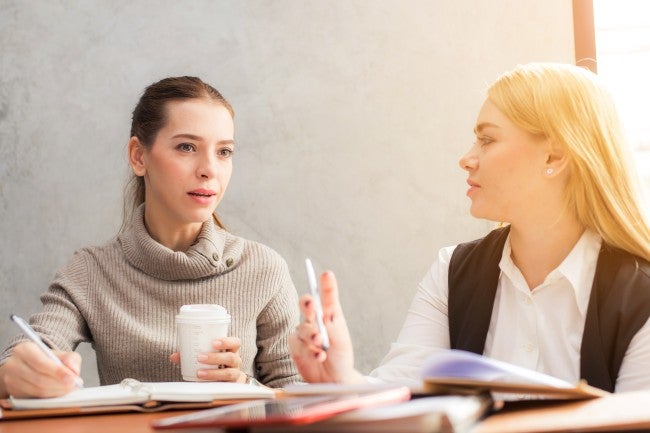 What Skills Does an Educational Consultant Need?
As an educational consultant, you'll also need to put a variety of skills to use. These skills will enable you to perform the various research and communication-based responsibilities of the position while ultimately advocating for ongoing student success.
The exact skills that an educational consultants needs can include:
Educational research. The ability to perform ongoing research on any policies, teaching methods, and procedures that can further benefit a student's educational experience.
Interpersonal communication. The ability to correspond effectively with all teachers, school officials, school executives, students, and parents.

Curriculum development. The ability to contribute to the quality of an educational curriculum without circumventing the authority of the teacher who will be implementing it.

Instruction. The ability to teach educators, school officials, and other individuals about any new developments in teaching strategies or educational development procedures.

Public speaking. The ability to address groups of people and deliver relevant information about potential improvements to existing educational processes.

Strategic planning. The ability to strategically develop an educational process, specifically for implementation at your educational institution.
These and other skills help educational consultants find success each day, as they work to guide all school employees in helping students reach their goals.
How Much Does an Educational Consultant Make?
$64,542
The exact income of an educational consultant can vary based on factors that include your employer, employer's location, employer's private or public education funding, years of experience, and education.
On average, the salary of an educational consultant is $64,542, with a range of roughly $40,000 to $103,000 earned each year.
What Is the Projected Job Growth?
6%
Bolstered by a forecasted increase in total students, the job outlook for educational consultants is positive for years to come. Employment for individuals who coordinate student instruction is expected to rise 6% from 2019 to 2029, a growth rate higher than the average across all occupations.
Often, academic institutions qualify for resources and funding based on student test scores. This association between student performance and school funding is expected to increase in future years, making proper student education even more important. As strong advocates for student education, educational consultants should be in high demand to ensure that each student reaches his or her potential.
Where Do Educational Consultants Work?
Schools
Educational consultants typically work close to a school's educators and staff. Whether they're corresponding with teachers, staff, officials, or even parents of students, educational consultants need to remain in locations that make communication easy.
Educational consultants can work in one or more of the following locations:
-Primary schools
-High schools
-Charter schools
-Colleges or universities
-Post-secondary schools
-Trade schools
-Private educational institutions