Grant Writer Career Guide
How to Become a Grant Writer
Every year, governments and other entities offer grant money to fund projects. Grant funding is one way that nonprofit organizations, educational institutions, and charities obtain the funding they need for continued operations. Grant writers help connect these organizations with grant financing by writing proposals that identify how the money will be used.
Grant writers leverage strong written communication skills each day when drafting compelling grant proposals that make a strong case for funding. They also assist in finding grant opportunities worth pursuing and deliver completed proposals according to grant requirements.
If you're someone with a passion for nonprofit or charity work who is ready to put writing and revision skills to work for a good cause, the role of a grant writer is ideal for you.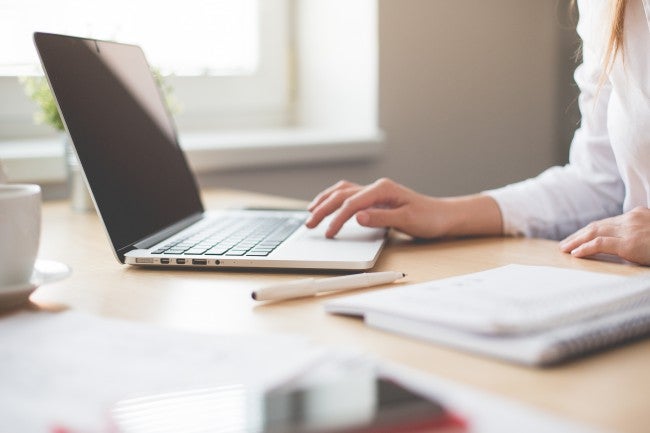 A grant writer identifies grant opportunities, writes and polishes complete grant proposals, and submits those proposals for review. They maintain responsibility for most stages of the grant application process, managing grant proposals from initial creation stages through submission.
Grant writers typically require an undergraduate degree to be considered for hire. An advanced degree can help set you apart from the competition even more. In addition, some employers might prefer grant writers with experience in a grant writing setting.
What Does a Grant Writer Do?
Grant writers focus most of their attention on writing, revising, and submitting grant proposals throughout the year. They will also assist in identifying new grant opportunities, and can answer follow-up questions from government agencies issuing the grants.
The exact responsibilities of a grant writer can include:
Identifying grant opportunities in your local community and beyond.
Communicating with government agencies, private trusts, and other organizations issuing grants.

Writing grant proposals according to grant requirements.

Revising grant proposals to create a polished, final version.

Submitting grant proposals before grant deadlines.

Informing executives and stakeholders about potential grant opportunities.

Collecting and submitting supportive documents that help strengthen an organization's case for receiving a grant.
These and other responsibilities keep grant writers busy, even when there are no proposals to be written.
What Education Does a Grant Writer Need?
Before you can gain employment as a grant writer, you'll need to complete a few educational requirements. First, you'll need to obtain an undergraduate degree in a writing field or educational studies, programs that teaches you the basics of composition, revision, style, and tone. These skills will help you craft authoritative grant proposals in a professional setting.
A master's in educational leadership can help to improve your chances of getting a good grant writer job or improve your salary if you're already working as a grant writer. This degree can give you the understanding of modern education and curriculum standards necessary to write compelling grant proposals.
Completing your education can make you eligible to apply for school administration jobs, where grant writers can help connect teachers, and entire departments, with valuable resources. To be fully eligible for an education-based grant writing position, you may also need to obtain a bachelor's degree in an academic field.
Educational Studies – B.A.
These online, non-licensure educational studies degrees prepare...
These online, non-licensure educational studies...
These online, non-licensure educational studies degrees prepare you to make a difference in a field that interests you.
Based on your career goals and interests, you can choose an educational studies program in one of 10 content areas that meets your needs while working toward employment in school settings, corporate training, or instructional design. These programs do not lead to a teaching license.

Time: Completion time varies depending on the specialty track you choose.
Tuition and fees: $3,825 per 6-month term.

Candidates for this special education degree program often include:

Elementary Education
Elementary and Special Education
Mild to Moderate Special Education
Secondary Biology Science Education
Secondary Chemistry Science Education
Secondary Earth Science Education

Secondary Physics Education
Middle Grades Science Education
Secondary Mathematics Education
Middle Grade Mathematics Education
Students in this program will be prepared for careers including:
Instructional support
Community outreach
Training
Education staff (museums, learning centers, etc.) 
K-12 opportunities that do not require a teaching license
Teachers College
Educational Leadership – M.S.
An online master's degree for current teachers looking to move...
An online master's degree for current teachers...
An online master's degree for current teachers looking to move into a school or district leadership position, like principal, vice principal, or administrator.
Time: 73% of grads earned this degree within 24 months.
Tuition and fees: $3,975 per 6-month term.
Coursework in this program includes:

Process management
Strategic planning
Performance excellence
Governance, finance, law, and leadership
Measurement, analysis, and knowledge management
Workforce focus
Other courses, including a capstone project and a series of performance tasks to take place under the leadership of a practicing state licensed school principal or assistant principal in a practicum school site (K–12). 
Put your leadership skills to good use—in the service of America's children—with this education master's degree. 
States that do not accept this program: Alabama, Connecticut, Georgia, Hawaii, Iowa, Kansas, and Minnesota.
Teachers College
---
Our Online University Degree Programs Start on the First of Every Month, All Year Long
No need to wait for spring or fall semester. It's back-to-school time at WGU year-round. Get started by talking to an Enrollment Counselor today, and you'll be on your way to realizing your dream of a bachelor's or master's degree—sooner than you might think!
---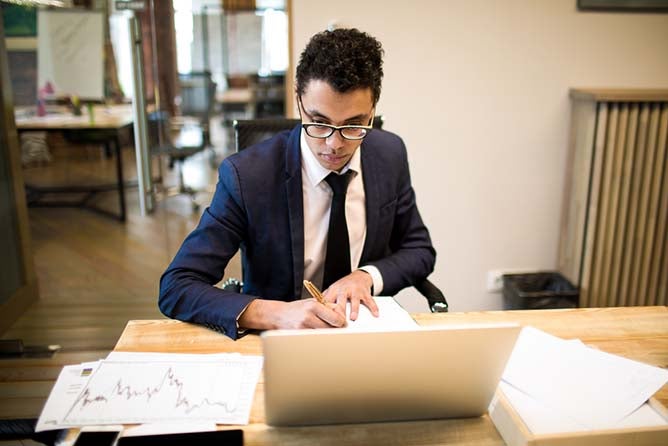 What Skills Does a Grant Writer Need?
Grant writers depend on well-developed skill sets to help them thrive in a variety of professional environments. These skills help them communicate effectively, both verbally and through written grant proposals.
The exact skills a grant writer needs can include:
Grant writing. The ability to draft grant proposals according to exact proposal requirements.
Revision. The ability to revise grant proposals according to style and tone best practices, suggestions from others, and proposal parameters.

Time management. The ability to complete tasks well before deadlines by allocating appropriate amounts of time to grant writing, revision, and submission tasks.

Research. The ability to identify new grant opportunities by utilizing search engines and local resources.

Ongoing education. The ability to continually pursue improved grant writing skills, specifically through teaching and professional development courses.

Interpersonal communication. The ability to correspond effectively with other grant writers, organizational representatives, and any other individuals involved in the grant application process.

Technological proficiency. The ability to fully use all necessary pieces of technology, including computers, tablets, phones, online programs, and grant submission portals.

Perseverance. The ability to persist through grant rejections and unfulfilled applications, to eventually connect your organization with grant funding that enables specific projects.
These and other skills make grant writers crucial to the success of many nonprofit organizations and charities, which depend on grant funding for continued operations.
How Much Does a Grant Writer Make?
$49,226
The exact income of a grant writer can vary based on several different factors, including your employer, employer's location, employer's private or public funding, education, and years of experience. On average, the salary of a grant writer is $49,226, with a range of roughly $37,000 to $70,000 earned each year.
What Is the Projected Job Growth?
2% Decline
The U.S. Bureau of Labor Statistics counts grant writers among other types of writers and authors when determining job outlook. From 2019 to 2029, employment for authors and writers is expected to decline by 2%. Grant writers will need to actively adapt to improvements in writing technology. As a grant writer, the use of new writing tools, revisions applications, and grant submission programs will likely be an ongoing responsibility.
Where Do Grant Writers Work?
Varies
Grant writers can work in a variety of different locations. Some grant writers work in teams, writing grant proposals together to obtain funding for larger projects. Often, a grant writer will also work independently for an organization, fulfilling any of their grant proposal needs.
Grant writers can work in some, or all, of the following locations:
-Nonprofit organizations
-Charities
-Educational institutions
-Healthcare organizations
-Local government organizations
-Animal welfare organizations
As one of the most effective ways to find teaching resources on a budget, grants play a critical role in educational settings. Grant writers working for schools, colleges, or universities can help connect teachers with the supplies they need to properly instruct a class.