Learning Architect Career Guide
How to Become a Learning Architect
Learning architects seek the best educational content to support organizational goals and increase learning and improvement. Propel your career in learning and development with an advanced degree in instructional design. Flexible courses, top-tier faculty, and a network of alumni support your career goals.
The training, learning, and development industry is booming more than ever before. Businesses large and small are dedicating time and money towards positions like instructional designers, development coordinators, and the more recent learning architect role. 
If you are a natural problem-solver, empathetic thinker, and enjoy project management, you might find learning architecture to be a well-suited and fulfilling career.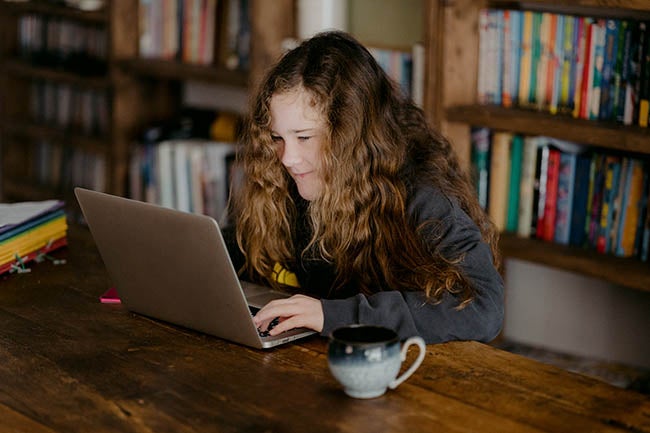 What Is a Learning Architect?
Learning architects are passionate about making learning simple, engaging, and accessible, in a variety of industries. They create experiences and training to solve knowledge, skill, and attitude gaps, and they help recipients grow personally and professionally. These recipients could be any type of employee. 
They work cross-divisionally and utilize evolving HR, education, social, and design tools to build human-centered learning opportunities in primarily digital environments.
Learning architects seek the best educational content to support organizational goals and increase learning and improvement. They use a defined curriculum framework, multiple platforms, and industry best practices to validate, organize, package, promote, and deliver current and relevant content. They have an eye for visual design, a mind for content creation, and a commitment to clear, concise, and engaging forms of communication.
What Does a Learning Architect Do?
Simply put, learning architects assist in analyzing areas where growth is needed and create or institute impactful training and solutions to amplify that growth for a business or client. 
Learning architects are needed in a variety of industries, and their day-to-day responsibilities can greatly vary based on their specific field. Some commonly listed duties are: 
Creating innovative, adult-oriented learning solutions that encourage employees to achieve the highest business impact.
Designing courses and develop curricula that ensure effective learning experiences.

Working with subject matter experts to create various deliverables.

Leveraging problem-solving skills and frameworks to analyze client needs and to articulate relevant high-level perspectives on potential capability development solutions.

Establishing and regularly report on baseline metrics for learning engagement, program outcomes, and ROI.

Working with HR and key business stakeholders to integrate, assess, and report on progress and challenges.

Championing a continuous improvement mindset and a "can-do" approach to ensure value to the business.
How Do I Become a Learning Architect?
Regardless of industry, learning architects are expected to be highly educated, confident, and informed leaders—often with a knowledge or general understanding of multiple industries or business divisions. They need a deep knowledge of instructional design, program development, analytics, learning technology, and adult learning principles. 
A bachelor's degree is almost always required, with a specialized master's degree being the preference from most major companies. A master's degree in learning experience design and educational technology provides aspiring learning architects with a base knowledge of instructional design, research, education, methodology and instrumentation, technology integration, and measurement and evaluation. 
While no specific certifications are required, there are some that go a long way in making a learning architect candidate competitive. 
In addition to an advanced degree, learning architects should consider the Association for Talent Development's Certified Professional in Talent Development certification. The CPTD is a professional certification that covers a range of knowledge from the TD capability model and focuses on skills application and decision-making for professionals. A CPTD certification is commonly listed as a desired qualification on learning architect job postings.
Best Degrees for Learning Architects
Educational Studies – B.A.
These online, non-licensure educational studies degrees prepare...
These online, non-licensure educational studies...
These online, non-licensure educational studies degrees prepare you to make a difference in a field that interests you.
Based on your career goals and interests, you can choose an educational studies program in one of 10 content areas that meets your needs while working toward employment in school settings, corporate training, or instructional design. These programs do not lead to a teaching license.

Time: Completion time varies depending on the specialty track you choose.
Tuition and fees: $3,475 per 6-month term.

Candidates for this special education degree program often include:

Elementary Education
Elementary and Special Education
Mild to Moderate Special Education
Secondary Biology Science Education
Secondary Chemistry Science Education
Secondary Earth Science Education

Secondary Physics Education
Middle Grades Science Education
Secondary Mathematics Education
Middle Grade Mathematics Education
Students in this program will be prepared for careers including:
Instructional support
Community outreach
Training
Education staff (museums, learning centers, etc.) 
K-12 opportunities that do not require a teaching license
Teachers College
Learning Experience Design and Educational Technology – M.S.
The M.S. in Learning Experience Design and Educational...
The M.S. in Learning Experience Design and...
The M.S. in Learning Experience Design and Educational Technology from WGU is for instructional designers tasked with creating engaging and immersive virtual learning experiences that can substitute for on-ground instruction.
No teaching license required.
Time: 70% of grads finish similar programs in 18 months
Tuition and fees: $3,490 per 6-month term
This program includes two tracks for students:
The K-12 Learning Designer pathway
The Adult Learning Designer pathway
Coursework in this program includes:
Learning experience design
Instructional technology
Curriculum planning
Develop training and instruction expertise to help you in the classroom, in educational settings, or in corporate world.
Teachers College
---
Our Online University Degree Programs Start on the First of Every Month, All Year Long
No need to wait for spring or fall semester. It's back-to-school time at WGU year-round. Get started by talking to an Enrollment Counselor today, and you'll be on your way to realizing your dream of a bachelor's or master's degree—sooner than you might think!
---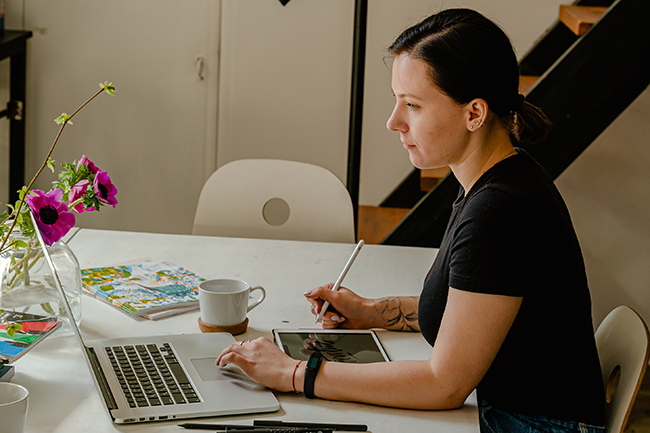 What Skills Does a Learning Architect Need?
Learning architects can sometimes be described as a jack of all trades. They are comfortable in an environment where they are constantly learning, searching, and presenting new and creative solutions. They need a balance of both hard and soft skills, some of which are: 

Natural problem solver

Eager consultant 

Excellent project manager 

Skilled communicator, writer, and visual creator

Flexible and agile in the workspace 

Analytically-minded and comfortable with data
How Much Does a Learning Architect Make?
$121,106
According to ZipRecruiter, the national average salary for a learning architect is $121,106 per year or around $58 per hour. The range in salary only varies slightly in areas like California, where the cost of living is taken into effect. Qualified learning architects can easily expect to make six figures in the majority of available positions.
What Is the Projected Job Outlook?
Positive
Learning architecture is a fairly new and growing field of work. Learning architects can expect positive job growth as the industry continues to flourish and more and more industries see the value of working with a learning architect.
Where Does a Learning Architect Work?
Varies
Learning architects work in a wide variety of industries, and will primarily find positions available at large companies with budgets built out for training and development. Stand-out industries currently seeking learning architects include healthcare, technology services, artificial intelligence, and e-learning.