Preschool Director Career Guide
How to Become a Preschool Director
A preschool director helps fulfill daily operations and administration. They work alongside teachers, staff, parents, volunteers, and preschoolers to create and implement strategies that benefit the school itself and all enrolled students.
Preschool directors maintain an important responsibility in today's education landscape. They foster productive education for students beginning their budding academic careers. They maintain a legitimate love for their profession and respect for the young students they serve, and are driven to help kids find success.

This career is ideal for educated individuals looking to leverage their love for academics into students' success at its earliest stages.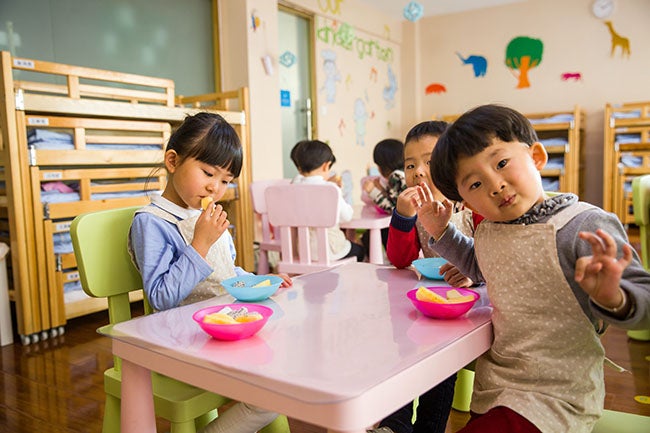 What Is a Preschool Director?
A preschool director is an individual committed to fostering a safe, educational atmosphere for all preschool students. The position itself requires that you lead staff and design preschool programs to foster a healthy, educational environment for students.
They're also responsible for before and after-school programs that offer further educational opportunities for students.

A preschool director is required to maintain multiple concurrent licenses, and refrain from any criminal activity or child-related legal issues that would quickly disqualify candidates from job contention.

What Does a Preschool Director Do?
Responsible for providing leadership in their academic setting, a preschool director's job duties can vary depending on the day's most pressing needs. Typically, preschool director responsibilities can include:
Daily oversight of all preschool operations

Creation of preschool curriculums that accommodate state and federal standards
Facilitation of continual teacher training
Authorization of all in-school meals
General property and facility maintenance
Upkeep of school website, directory listings, and online branding
They maintain responsibility for fostering a positive, stress-free educational landscape for all students. They encourage students and teachers to learn and to grow in a productive, non-judgmental environment.

What Education Do Preschool Teachers Need?
A preschool director position commonly requires a bachelor's degree in early childhood development. Some preschool directors instead hold degrees in elementary education or other closely related fields. But a bachelor's degree will be an important first step.
After obtaining a bachelor's degree you will want work experience in preschool settings, helping young children learn. A preschool teacher or other role with young students will be an important piece of work experience that will help you be qualified to move forward in your career.

A master's degree in educational leadership is a critical piece of being qualified to become a preschool director. This kind of credential demonstrates that you have leadership and management skills that are key to success. You'll need to learn about financial management, strategy, curriculum, and more. This degree program is crucial for enhancing your career.

In addition, preschool directors are required to sustain an active state license, and sometimes additional certification from the National Child Care Association — if required by the state. Some preschools may also look for candidates with a Child Care Administrator License, and generally prefer candidates with at least three years experience in a classroom setting.

What Certifications Do Preschool Teachers Need?
Preschool directors must maintain several active certifications. Individual licenses and certifications often vary by state, so job candidates should first check individual state requirements before applying.

They need to maintain an active license in the state in which they work. Additionally, some preschools may require you to have a certification from the National Child Care Association, as well as a potential Child Care Administrator License.
Other preschools require a ChildCare Education Institute (CCEI) Director's Certificate, a license that helps preschool directors better understand the management of a childcare center.

Best Degree for Preschool Directors
Educational Leadership – M.S.
An online master's degree for current teachers looking to move...
An online master's degree for current teachers...
An online master's degree for current teachers looking to move into a school or district leadership position, like principal, vice principal, or administrator.
Time: 73% of grads earned this degree within 24 months.
Tuition and fees: $3,935 per 6-month term.
Coursework in this program includes:

Process management
Strategic planning
Performance excellence
Governance, finance, law, and leadership
Measurement, analysis, and knowledge management
Workforce focus
Other courses, including a capstone project and a series of performance tasks to take place under the leadership of a practicing state licensed school principal or assistant principal in a practicum school site (K–12). 
Put your leadership skills to good use—in the service of America's children—with this education master's degree. 
States that do not accept this program: Alabama, Connecticut, Georgia, Hawaii, Iowa, Kansas, and Minnesota.
Teachers College
---
Our Online University Degree Programs Start on the First of Every Month, All Year Long
No need to wait for spring or fall semester. It's back-to-school time at WGU year-round. Get started by talking to an Enrollment Counselor today, and you'll be on your way to realizing your dream of a bachelor's or master's degree—sooner than you might think!

---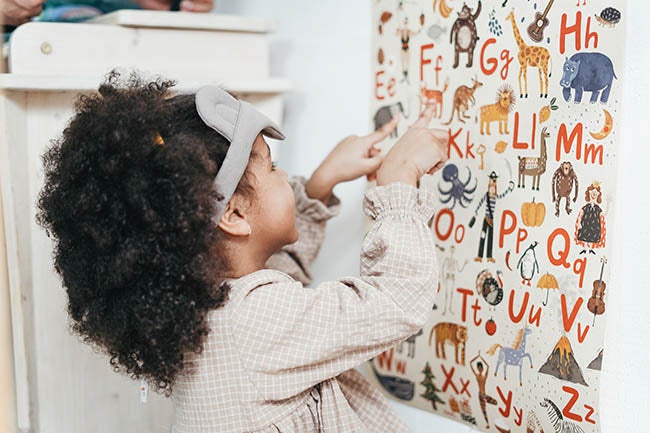 What Skills Does a Preschool Director Need?
As a specialized profession, they must have several skills. These include:
Interpersonal communication: Ability to correspond effectively with students, teachers, school staff, and parents 
Organizational proficiency: Ability to multitask, meet project deadlines, and keep tasks organized
Business management: Ability to effectively run the corporate aspects of a preschool for long-term business success
Team leadership: Ability to lead preschool administration and implement effective policies
Problem-solving: Ability to offer and implement creative solutions to any obstacles
How Much Does a Preschool Director Make?
$42,154
The exact salary of a preschool director will vary based on a number of factors, including the director's experience, location of employment, number of years on the job, and performance-related benchmarks.
Preschool director salaries average $42,154 in the United States, where income ranges from $29,000 to $62,000 per year.
What Is the Projected Job Growth?
1%
The job outlook for a preschool director is a positive one. From 2019 to 2029, preschool director employment is forecasted to grow by 1%. Specifically, this means that a total of 69,200 preschool director positions in 2019 is expected to become 69,900 positions by 2029. While this growth rate is slower than the average for all U.S. jobs, it's still a favorable trajectory.
The position itself should continue to remain important in the near future. Parents and guardians will continue to rely on preschools as a dependable source for early childhood education. Especially for caregivers who work during normal school hours, preschools remain important both as childcare and educational service.

Where Do Preschool Directors Work?
Schools
Virtually all preschool directors work onsite. Typically, a preschool director maintains a personal office wherever preschool administration is located, not far from the school's classrooms. Their proximity to the rest of the school allows them to quickly satisfy any job responsibilities that might require a hands-on approach.