How to Become a Cardiac Nurse
If you want to make a real difference in the lives of patients, becoming a cardiac nurse is one of the most meaningful career paths you could follow.
Cardiac nurses work under cardiologists and help in treating both acute and chronic heart conditions. They can work in a variety of locations, from the outpatient setting of a doctor's office to a cardiovascular intensive care unit (CICU) of a hospital. They have an in-depth knowledge of hemodynamics and cardiac anatomy as well as a keen eye for condition changes and ECG interpretation. Understanding the multiple factors at play with effective cardiac output and optimal function is a must.
Cardiac care nurses—or, as they are sometimes called, cardiovascular nurses or cardiology nurses—are a vital part of a team that includes providers such as cardiologists and cardiothoracic surgeons.
While you can enter the field with an Associate Degree in Nursing (ADN), a Bachelor of Science in Nursing (BSN) is preferable.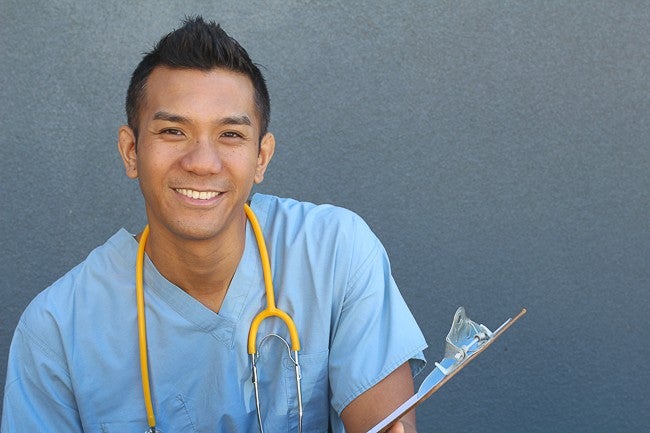 A cardiac care nurse specializes in the care, treatment, and rehabilitation of patients with various heart conditions. Diseases of the cardiovascular system are the number one cause of death in the U.S., with stroke and associated complications coming in as the number four cause of death, according to the Centers for Disease Control and Prevention.
Cardiovascular nurses are involved with the care of many conditions throughout all phases of cardiology relate care, from acute treatment to long-term rehabilitation. Some of these conditions include:
Coronary artery disease. This is a condition that develops when plaque builds up in the coronary arteries, slowing blood flow to the heart and increasing the risk of a heart attack, stroke, or sudden death.
Stroke. A stroke occurs when blood flow is blocked and the brain doesn't receive adequate oxygen.
Heart failure. Also called congestive heart failure, this occurs when the heart doesn't pump blood efficiently, resulting in fatigue and shortness of breath in the early stages.
Heart arrhythmia. This is a condition in which the heart beats abnormally, resulting in inefficient and potentially life-threatening disruptions in blood flow.
Heart valve disease. This occurs when valves become damaged or deteriorate and can't open or close correctly, resulting in incorrect blood flowing through the heart.
What Does a Cardiac Nurse Do?
On a typical day, a cardiac nurse's responsibilities may include:
Health assessments. These include evaluating a patient's medical history, existing conditions, and symptoms for signs of heart disease. They also include taking vital signs, listening for irregular heart sounds, monitoring patient intake and output, taking pulses at all extremities, and checking overall skin color.
Administering medications and treatments. Cardiac nurses manage a patient's medications and their side effects; ensure those medications are given or stopped appropriately according to the physician's order; and insert and remove a patient's IV and chest tubes.
Postoperative care. After patients who have had surgery leave the care of PACU nurses, a cardiac nurse will continue to observe for complications such as infection, hematoma, heart attack, and blood clots.
Rehabilitation. This may begin in the hospital setting and can continue for months after a cardiac event. It can include exercise and other lifestyle changes, such as diet, that a patient must make to recuperate from a serious cardiac illness or surgery.
Education. Cardiovascular nurses also provide important education for patients and families.
How Do I Become a Cardiac Nurse?
Complete your registered nurse (RN) degree program. Whether you obtain your RN (such as an ADN) or get your BSN, this is the first step to providing cardiac care.
Pass the NCLEX-RN. To prove minimum competency in nursing, all applicants for RN licensure must successfully pass the NCLEX. Each state Board of Nursing has specific rules for qualifying to sit for the exam.
Obtain employment and gain experience. Entry-level cardiac nurses may want to begin on a telemetry unit to gain the necessary experience in nursing skills such as ECG monitoring, as well as to gain knowledge about heart conditions.
Grow into the career by pursuing certifications. Obtaining certifications is a way to show a nurse is dedicated not only to the profession but also to providing the best care. They may lead to better career opportunities and higher salaries, as well. The American Nurses Credentialing Center (ANCC) offers a Cardiac Vascular Nursing Certification and the American Association of Heart Failure Nurses (AAHFN) offers a Certification for Heart Failure.
Best Degrees for a Cardiac Nurse:
Nursing (RN-to-BSN Online) – B.S.
An online BSN degree program for registered nurses (RNs) seeking...
An online BSN degree program for registered...
An online BSN degree program for registered nurses (RNs) seeking the added theoretical depth, employability, and respect that a bachelor's degree brings:
Time: 66% of graduates finish within 18 months.
Tuition and Fees: $3,795 per 6-month term, plus a Health Professions Student Fee of $350.
Transfers: On average, students transfer 81 credits.
With over 35,000 BSN alumni, this is one of WGU's most popular online degree programs. View our RN to BSN degree guide.
If you don't currently have an RN and don't qualify for your nursing prelicensure program, consider getting our Bachelor's Degree in Health Services Coordination instead. This degree allows you to work inside the healthcare industry in a unique way.
College of Health Professions
Nursing (Prelicensure) – B.S.
A one-of-a-kind nursing program that prepares you to be an RN...
A one-of-a-kind nursing program that prepares you...
A one-of-a-kind nursing program that prepares you to be an RN and a baccalaureate-prepared nurse:
Locations: offered in FL, IN, TX, MO, and UT only.
Tuition and fees: $6,575 per 6-month term.
WGU offers the prelicensure program in areas where we have partnerships with healthcare employers to provide practice sites and clinical coaches to help teach you and inspire you on your path to becoming a nurse.
If you don't live in one of our prelicensure states or don't qualify to apply, consider getting our Bachelor's Degree in Health Services Coordination instead. This degree allows you to work inside the healthcare industry, while also working directly with patients who need help.
College of Health Professions
---
Our Online University Degree Programs Start on the First of Every Month, All Year Long
No need to wait for spring or fall semester. It's back-to-school time at WGU year-round. Get started by talking to an Enrollment Counselor today, and you'll be on your way to realizing your dream of a bachelor's or master's degree—sooner than you might think!

---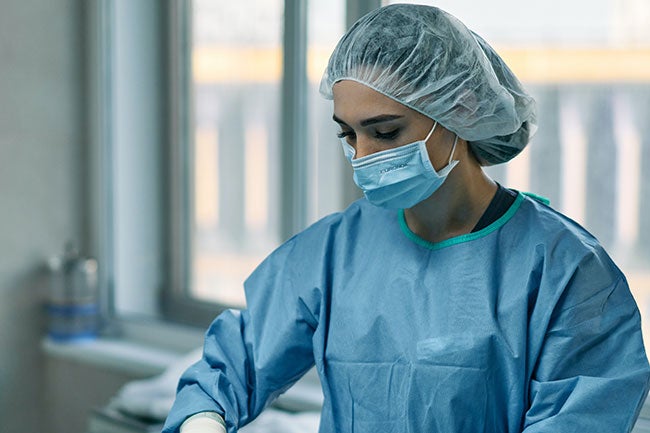 What Skills Does a Cardiac Nurse Need?
Cardiac nurses need to have a mix of skills and in-depth knowledge of heart disease and cardiac systems to be effective in their role. In addition to an understanding of hemodynamics and the functions of different organs in maintaining cardiac health, some skills for cardiac nurses include the ability to:
Maintain cardiac devices such as LVADs, balloon pumps, and pacemakers
Interpret basic ECG readings and note changes
Communicate effectively and efficiently with cardiologists, patients, and colleagues
Think critically and interpret data to form a clinical picture
Insert and maintain IVs, as well as care for chest tubes, PICC lines, and other invasive monitoring equipment
Document interventions, assessments, and treatments in an electronic medical record system
How Much Does a Cardiac Nurse Make?
$70,000
According to the U.S. Bureau of Labor Statistics (BLS), salaries for cardiac registered nurses range from less than $53,000 to over $116,000, with an average annual salary of around $70,000. However, compensation varies from state to state, and many cardiac registered nurses pursue certifications and advanced practice roles to increase compensation.
What Is the Projected Job Growth?
9%
The BLS projects the number of registered nurses will grow 9% through 2030, with over 275,000 new positions created in that time.
How Long Does It Take to Become a Cardiac Nurse?
4-6 Years
If you decide to pursue certification, it can take four to six years to become a cardiovascular nurse. This depends on multiple factors, including whether you pursue a two-year ADN or a four-year BSN and whether you enroll in these programs full- or part-time.