Clinical Technologist Career Guide
How to Become a Clinical Technologist
Clinical technologists, also known as medical laboratory scientists, play a vital role in any modern medical setting. Doctors use many advanced tools to facilitate medical care for injuries and diseases. Clinical technologists make sure that these tools, and other equipment that medical professionals use to diagnose and treat patients, are safe, accurate, well maintained, and functioning at a high standard.  
Clinical technologists' main responsibility is to identify, trace, and analyze substances during healthcare treatment. They work in hospitals, treatment centers, and other medical settings to provide diagnostic and laboratory support to doctors. The daily work of a clinical technologist consists of collecting samples, fluids, tissues, and other materials to be processed for testing. Such tests and diagnostics include scans, bloodwork, drug testing, and similar biological studies.
Clinical technologists earn a respectable salary in a growing field. They get to play a vital role in diagnosing patients with illnesses, which allows doctors to begin treatment and save lives. If you're passionate about leading a career in the healthcare field and feel that a role as a clinical technologist is right for you, then keep reading to learn everything you need to know to begin your journey.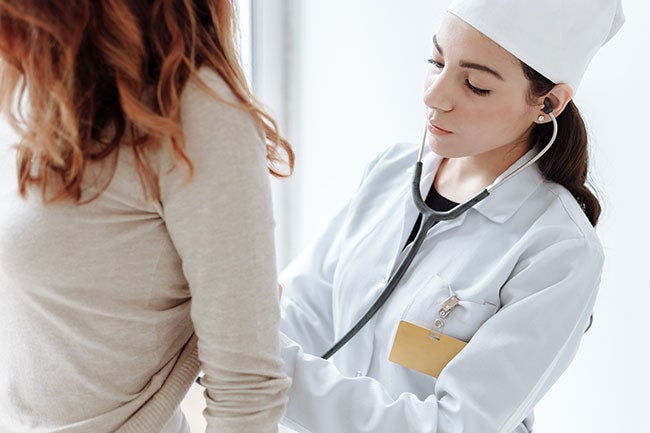 What Is a Clinical Technologist?
Clinical technologists perform laboratory tests and procedures for physicians, surgeons, and other healthcare professionals throughout the stages of diagnosis, treatment, and recovery. They manually collect and test samples as a vital step in the process of nurturing wellness in patients. Clinical technologists can work as generalists, or they can specialize in an area such as molecular biology, microbiology, hematology, or immunohema healthcare.  
Some common clinical technologist careers include:   
Blood bank technologists, who collect blood and prepare it for transfusions.
Clinical chemistry technologists, who analyze the chemical and hormonal contents of bodily fluids.

Immunology technologists, who examine the immune system and its response to foreign bodies.

Cytotechnologists, who examine cells under a microscope for abnormalities signaling cancerous growth.

Microbiology technologists, who examine and identify microorganisms.

Molecular biology technologists, who perform acid tests on cell samples.
What Does a Clinical Technologist Do?
Clinical technologists act as clinical chemistry scientists in the healthcare field to collaborate with other medical professionals in the pursuit of diagnosing and treating adverse health conditions. In addition to collecting and testing fluid samples, they'll also closely examine the cells found in parasites, bacteria, or other microorganisms. The main goal in testing these samples is to locate abnormalities. Once they discover any, they'll report these findings for doctors to review.
An average day as a clinical technologist will include tasks such as: 
Analyzing fluids and samples of tissue.
Recording abnormalities and analysis in findings.

Studying samples to ensure procedures are compatible and safe.

Using sophisticated technology and equipment during diagnostics.

Programming and running automated, computerized instruments.

Logging data and noting each result in patient files.

Offering insight to physicians in discussions of findings.
How Do I Become a Clinical Technologist?
Earn a bachelor's degree in related health sciences. 

Clinical technologists usually need a bachelor's degree in medical technology or a related health sciences field. You only need an associate's degree to practice as a clinical technician, or medical lab technician (MLT). In your pursuit of this career path, you'll take courses in chemistry, biology, microbiology, math, and statistics.  
Complete clinical education.
After completing the educational coursework of your degree, you'll apply to the clinical portion of the program, where you'll practice what you've learned in a real-world setting. This portion of your education can be completed while you're working through your bachelor's program or following graduation.
Earn a state license.
Many states require all laboratory personnel, including clinical technologists, to be licensed. Requirements vary depending on which state you practice in. To find out what's required in your state, visit the American Society for Clinical Laboratory Science (ASCLS). Keep in mind that even in states where licensure isn't required, the most desirable employers will prefer to hire licensed clinical technologists. The typical requirements for these licenses include earning a bachelor's degree and passing a state exam.
Get certifications. 
Clinical technologists can gain a general certification as a medical laboratory technologist or opt to earn a certification in a specialty of their choosing, such as cytotechnology or medical biology. To become certified, passing an exam is usually required, accompanied by a bachelor's degree and a combination of medical lab science training and work experience. For detailed credentialing information, visit the National Accrediting Agency for Clinical Laboratory Sciences (NAACLS), American Medical Technologists (AMT), and the American Society for Clinical Pathology (ASCP). 
Best Degrees for a Clinical Technologist
Nursing (RN-to-BSN Online) – B.S.
An online BSN degree program for registered nurses (RNs) seeking...
An online BSN degree program for registered...
An online BSN degree program for registered nurses (RNs) seeking the added theoretical depth, employability, and respect that a bachelor's degree brings:
Time: 66% of graduates finish within 18 months.
Tuition: $3,998 per 6-month term, plus a Health Professions Student Fee of $350.
Transfers: On average, students transfer 81 credits.
With over 35,000 BSN alumni, this is one of WGU's most popular online degree programs. View our RN to BSN degree guide.
If you don't currently have an RN and don't qualify for your nursing prelicensure program, consider getting our Bachelor's Degree in Health Services Coordination instead. This degree allows you to work inside the healthcare industry in a unique way.
College of Health Professions
Healthcare Management – B.S. Business Administration
You can become a healthcare industry leader:...
You can become a healthcare industry leader:...
You can become a healthcare industry leader:

Compare with B.S. Health Information Management
Time: 73% of graduates finish within 30 months.
Tuition: $3,575 per 6-month term.
Sample careers and jobs this business degree will prepare you for:

Health information manager
Community service manager
Clinical manager
Medical records manager
Social service manager
The online courses in this career-focused business degree program will prepare you with management-level skills and an up-to-date understanding of our healthcare delivery system.

College of Business
Health and Human Services – B.S.
An online health degree program for students who are committed...
An online health degree program for students who...
An online health degree program for students who are committed to making a difference for patients in a variety of ways.
Time: 95% of students finish similar programs faster than the traditional 4 years.
Tuition and fees:

 $3,650 per 6-month term, plus a one-time Health Professions Student Fee of $350.



Sample careers and jobs this degree will prepare you for:
Care coordinator
Patient advocate
Health services coordinator
Patient educator
Community health educator
This degree allows you to work inside the healthcare industry, while also directly working with patients who need help.
College of Health Professions
---
Our online university degree programs start on the first of every month, all year long.
No need to wait for spring or fall semester. It's back-to-school time at WGU year-round. Get started by talking to an Enrollment Counselor today, and you'll be on your way to realizing your dream of a bachelor's or master's degree—sooner than you might think!

---
What Skills Does a Clinical Technologist Need?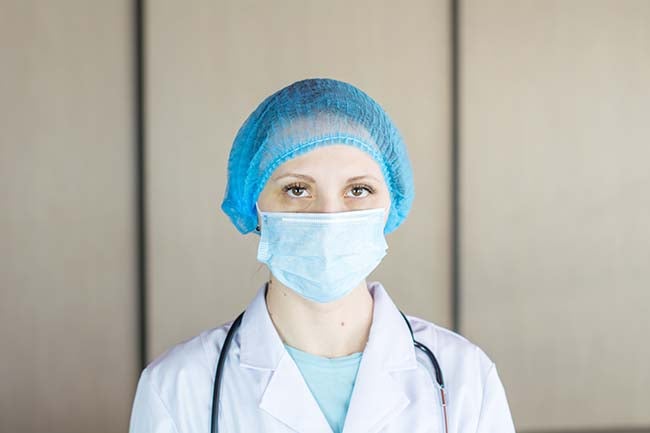 Clinical technologists are responsible for collecting and testing samples. This is very precise and sometimes tedious work, so they need a certain set of talents and skills to do the job well and with accuracy. The most-skilled clinical technologists:
Are technologically savvy: Clinical technologists use advanced technology to test materials in pursuit of determining a patient's diagnosis. They're also responsible for maintaining this equipment and keeping it functioning properly, so it's important to be tech-savvy as a clinical technologist.
Pay attention to details and are precise: Clinical technologists are an integral part in delivering a diagnosis to patients. They must maintain a close attention to detail so that they produce an accurate diagnosis during lab testing.

Possess dexterity with their hands: When handling blood or urinalysis samples, among other human materials that need to be handled with care, it's important that clinical technologists possess skill with their hands.
Maintain stamina for extended periods: Clinical technologists can work long shifts on their feet and sometimes need to lift or move patients to collect samples.

Serve patients with care and safety: Clinical technologists work with many sensitive materials and their tests can yield some unfortunate results, so it's important that they approach their work with care and caution.

Take pride in accuracy and analyses: When dealing with samples and producing diagnoses, accuracy is of paramount importance, so taking pride in accuracy is an important quality for a clinical technologist.
How Much Does a Clinical Technologist Make?
$57,800
According to the U.S. Bureau of Labor Statistics (BLS), the median clinical technologist salary in the U.S. is $57,800 per year, or $27.79 per hour. The lowest 10% earned less than $30,280, and the highest 10% earned more than $79,340.
What is the Projected Job Growth?
11%
The BLS reports that employment of clinical technologists is expected to grow by 11% from 2020 to 2030, much greater than average for all occupations.
As the U.S. population ages, the need to diagnose medical conditions through laboratory procedures, such as cancer or type 2 diabetes, will grow. This means that the demand for professional clinical technologists who can use and maintain diagnostic equipment will also grow.
Where Does Clinical Technologists Work?
Varies
Clinical technologists work most commonly in hospitals. They can also work in medical centers, diagnostic labs, or outpatient facilities, where the need for precise diagnostics is high.