How to Become an Electronic Health Records Analyst
The field of health information management has changed the way providers approach medical care. An electronic health records analyst helps to develop, implement, and improve health information systems that lead to greater efficiency, better patient care, and more positive treatment outcomes. 
Electronic health records (EHR) analysts focus on the systems that collect, organize, store, and transmit medical data and information. This field is multi-faceted because you need to understand data collection, but you also need to be aware of the needs of clinical staff who will use the information.  
This career can be rewarding because your work could directly impact the quality of the healthcare that patients receive from your employer. However, you also need to realize this is a highly specialized career that requires very specific training and certification. 

For example, as an EHR analyst, you need to understand clinical information in the context of medical practice. You work closely with professionals in related health information management specialties and with medical care providers to ensure the proper development and deployment of information systems.

If you are interested in this highly technical and rewarding field, here is what you need to know to get started.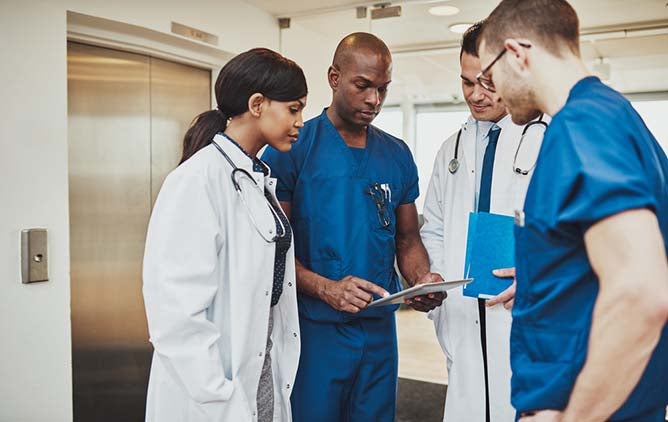 An EHR analyst plans, develops, and tests electronic medical record systems and ensures that they meet the exact needs of their employer. Because an increasing number of healthcare institutions are adopting state-of-the-art electronic health records systems, records analysis is becoming a more diversified field. The requirements for medical records organization, security, and access can vary significantly from one place to another.
In addition to learning information systems analysis, EHR analysts receive training in related health information management subjects, clinical operations, and business management. During your undergraduate studies, you gain an understanding of many different aspects of a healthcare facility's operations.
What Does an EHR Analyst Do?
An EHR analyst's duties include planning, studying, developing, and implementing an electronic health records system. Sometimes, EHR analysts work alone, but they often need to collaborate with clinical service providers and administrators to make decisions, solve problems, and test systems for efficacy. 
Here is a look at the responsibilities of an electronic medical records analyst. 

Developing an electronic health records system (EHR system) — EHR analysts are involved in the development of records systems for their employers. They also work with clinical personnel to ensure proper usage of these systems and to troubleshoot when necessary.
Implementing upgrades — EHR analysts are also involved in implementing upgrades and making sure that a switch to a new system or application happens smoothly and seamlessly. 
Gathering and analyzing data — EHR analysts collect system data and analyze it to look for ways to improve the accuracy, efficiency, or organization of the medical information. 
Monitoring information quality and compliance — EHR analysts also engage in monitoring the quality of health records and information. They perform this task to ensure quality and efficacy, but they also check compliance with both internal policies and external legal and privacy requirements. In some cases, EHR specialists may help administrators set these policies. 
Working with clinical personnel — Some analysts work directly with clinical personnel, such as nursing informatics specialists, to perfect the information systems and the training methods for providers who use the system. 
EHR analysts perform their duties in a wide range of settings, and each employer has a different set of needs and requirements.

What Education Does a Health Unit Coordinator Need?
Given the considerable technical and specialized skills required for a career as an EHR analyst, applicants for entry-level positions need at least a bachelor's degree in a subject such as health information management. In that type of degree program, you'll learn how to analyze and design informatics systems that are instrumental to the collection and storage of patients' health data. You'll also learn how to create a database management system that your colleagues would use every day, and you'll gain valuable field experience with a clinical health information system that supports clinical decisions.   
Clinical or medical records experience can help you gain employment as an EHR analyst. Many employers have particular needs, and expertise in a specific area of healthcare can help you during the hiring process. 

Health Information Management – B.S.
A program designed for future leaders in HIM:...
A program designed for future leaders in HIM:...
A program designed for future leaders in HIM:
Time: 60% of grads earned this degree in 36 months or less.
Tuition and fees: $3,795 per 6-month term, plus a Health Professions Student Fee of $350.
Some careers and jobs this degree will prepare you for:

Director of informatics
HIMS chief
Information systems auditor
Outpatient coder
Health records manager
This CAHIIM-accredited program makes you eligible for the RHIA exam. 
College of Health Professions
---
Our Online University Degree Programs Start on the First of Every Month, All Year Long
No need to wait for spring or fall semester. It's back-to-school time at WGU year-round. Get started by talking to an Enrollment Counselor today, and you'll be on your way to realizing your dream of a bachelor's or master's degree—sooner than you might think!

---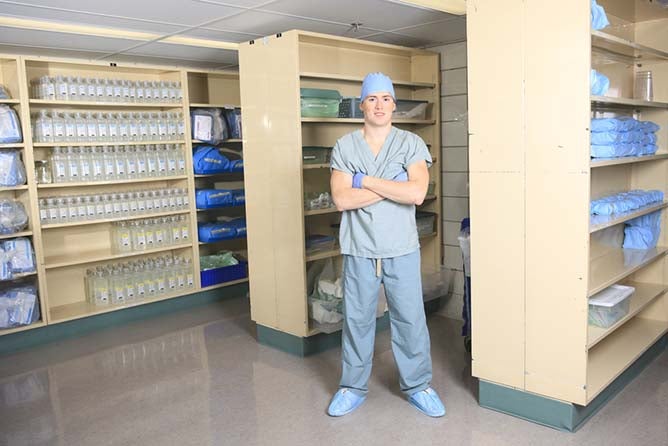 What Skills Does an EHR Analyst Need?
To succeed as an EHR analyst, you need both technical (hard) and soft skills. These include the following: 
Medical coding skills: EHR analysts should be proficient with medical terms and coding systems used by healthcare professionals worldwide.
Information systems development skills: EHR analysts should have effective information systems development skills to be able to develop, customize, and operate electronic health records systems and teach others how to do so, as well. 
Soft skills: You can learn soft skills in school, during internships, or while working in entry-level positions. 
Communication skills: EHR analysts have to be able to communicate with clinical professionals and administrators to develop efficient systems and show non-technical staff members how to use them. 
Attention to detail: As the systems work with sensitive patient information, EHR analysts must maintain accuracy in all facets of their job. Mistakes could lead to poor patient care or medical errors. 
Developing a diverse skill set can help you qualify for better-paying positions in the future. 

How Much Does an EHR Analyst Make?
$44,090
The Bureau of Labor Statistics categorizes an EHR analyst's job under Medical Records and Health Information Specialists. The average yearly salary for this field was $44,090 in May 2020. The top 10% earned more than $73,370, while the lowest average salary was $28,800. Your exact salary will vary depending on your education and location. Experience also plays a role, and professionals with an advanced degree or specialized knowledge can earn significantly more than the average.
What Is the Projected Job Growth?
8%
Demand for medical records and health information specialists is projected to grow by 8% from 2019 to 2029, which is faster than the average for all occupations. The high demand is due to the increasing use of electronic health records systems within the industry. Meanwhile, the aging population will require more medical services, which will increase the demand for all healthcare jobs, including those related to electronic medical record systems.
Where Do EHR Analysts Work?
Varies
Electronic health records systems are in use in almost every medical and healthcare setting. In addition to facilities that provide direct patient care, medical records are important for research institutions, companies that develop medical products, and many other related sectors. 
Here are some of the most common settings where EHR analysts work: hospitals, large medical clinics or networks, pharmaceuticals companies, insurance companies, government agencies, software development companies, non-profit organizations and public health centers.

While all these areas provide different opportunities, the educational requirements for all EHR analysts are similar.