How To Become an ER Nurse
Want to learn how to become an ER nurse? Then you're in the right place. Becoming a nurse is a noble endeavor in itself, but becoming an ER nurse is an incredible rewarding pursuit. As an ER nurse, you may literally save lives on a daily basis. 
Also called trauma nurses, and similar to critical care nurses, ER nurses have a demanding and stressful job. They are called to act quickly to treat patients suffering from medical emergencies ranging from car accidents and suicide attempts to strokes and heart attacks. An ER nurse needs to be trained and ready to take decisive action in any number of critical situations.  
One day, an ER nurse may provide life-saving CPR to an elderly patient. Another, they may be treating a small child with a severe head injury. In short, they will face many traumatic cases and need to be capable of handling them all.
In order to thrive as an ER nurse, you must be comfortable dealing with unpredictable and traumatic events. Emergency situations can be highly emotional. Being able to remove yourself from those emotions is critical in order to work quickly and with a clear mind. Adaptability is also important for the nurse, as the needs of ER patients change frequently, and there's no way to predict how many patients will be admitted on a given day. 
Many refer to ER nurses as adrenaline junkies because they live for the excitement of new and constantly changing circumstances. All of this said, becoming an ER nurse is not for everyone, so before you decide to take this career path, be sure to know what you're getting yourself into.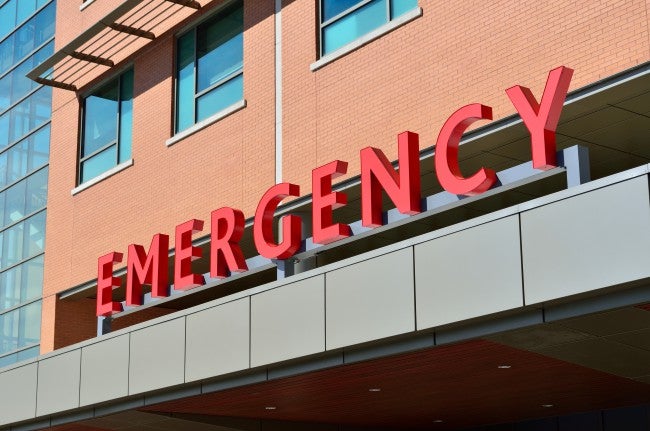 An ER nurse is a nurse that works specifically in the emergency room. They treat patients who are facing traumatic or severe, often life-threatening medical conditions. An ER nurse's primary responsibility is to identify medical issues, determine severity, and provide immediate support to minimize negative long-term effects and, if necessary, even sustain life. An ER nurse is one of the first responders when a patient is admitted to the emergency room. 
While doctors and specialists may perform emergency surgeries, nurses are typically the first to see a patient. ER nurses must be capable of assessing a dire situation quickly and making the right decision. They may also be tasked with managing triage, ensuring the most critically affected patients receive care first. 
What Does An ER Nurse Do?
From fractured bones to car accidents, heart attacks to gunshot wounds, emergency room nurses see it all. As an emergency nurse, you'll learn to quickly triage patients based on immediate observation and acute assessment skills, then treat their symptoms in order of which are the most life-threatening.
While no day is ever the same for nurses in the emergency room, here are some of the typical duties these nurses perform:
Triage cases in order of urgency and need.
Work with ER staff to stabilize incoming patients. 
Set broken bones. 
Perform tracheotomies and intubations. 
Give stitches and sutures.
Start intravenous lines (IVs). 
Administer medication—as instructed by physicians.
Create and maintain patient records.
Transfer stable patients to other wings.
What Education Does an Emergency Room Nurse Need?
o become an emergency room nurse, you'll first need to complete a nursing diploma, associate degree, or a bachelor's degree in nursing (BSN). You'll then need to get your nursing licensure by taking your state's NCLEX-RN exam. This will qualify you to work as a registered nurse (RN). If you're currently an RN, earning your BSN can help you stand out and be more qualified for additional nursing roles.
If you'd like to move into a critical care role, particularly in the ER, you'll next need to work as a nurse for at least two years and get your Certified Emergency Nurse (CEN) credential. This nationally-accepted certification shows that you've attained a level of expertise in the standards and practices of emergency patient care, so you're ready for these critical situations. 
You can also certify in these CEN specializations:
Pediatric emergency nursing (CPEN)

Critical care ground transport nursing (CTRN) 
Most hospitals will hire nurses to the emergency department directly after CEN licensure. They'll then provide nurses with both didactic training and an experienced preceptor as a mentor, which will help these nurses complete the intake process.
Best Degrees for ER Nurses
Nursing (Prelicensure) – B.S.
A one-of-a-kind nursing program that prepares you to be an RN...
A one-of-a-kind nursing program that prepares you...
A one-of-a-kind nursing program that prepares you to be an RN and a baccalaureate-prepared nurse:
Locations: 

Due to in-person clinical requirements, students must be full time residents of FL, IN, TX, MO, ID, IA, KS, OH, NM, NV, or UT to enroll in this program. The coursework in this program is offered online, but there are in-person requirements.



Tuition: $6,430 per 6-month term for the first 4 terms of pre-nursing coursework, $8,755 per 6-month term for the remaining 4 terms of clinical nursing coursework.
Time: This program has a set pace and an expected completion time of 4 years. Certain coursework may be accelerated to finish faster.
WGU offers the prelicensure program in areas where we have partnerships with healthcare employers to provide practice sites and clinical coaches to help teach you and inspire you on your path to becoming a nurse.
If you don't live in one of our prelicensure states or don't qualify to apply, consider getting our Bachelor's in Health and Human Services instead. This degree allows you to work inside the healthcare industry, while also working directly with patients who need help.
College of Health Professions
Nursing (RN-to-BSN Online) – B.S.
An online BSN degree program for registered nurses (RNs) seeking...
An online BSN degree program for registered...
An online BSN degree program for registered nurses (RNs) seeking the added theoretical depth, employability, and respect that a bachelor's degree brings:
Time: 66% of graduates finish within 18 months.
Tuition: $4,685 per 6-month term.
Transfers: On average, students transfer 81 credits.
With over 35,000 BSN alumni, this is one of WGU's most popular online degree programs. View our RN to BSN degree guide.
If you don't currently have an RN and don't qualify for your nursing prelicensure program, consider getting our Bachelor's in Health and Human Services instead. This degree allows you to work inside the healthcare industry in a unique way.
College of Health Professions
---
Our online university degree programs start on the first of every month, all year long.
No need to wait for spring or fall semester. It's back-to-school time at WGU year-round. Get started by talking to an Enrollment Counselor today, and you'll be on your way to realizing your dream of a bachelor's or master's degree—sooner than you might think!

---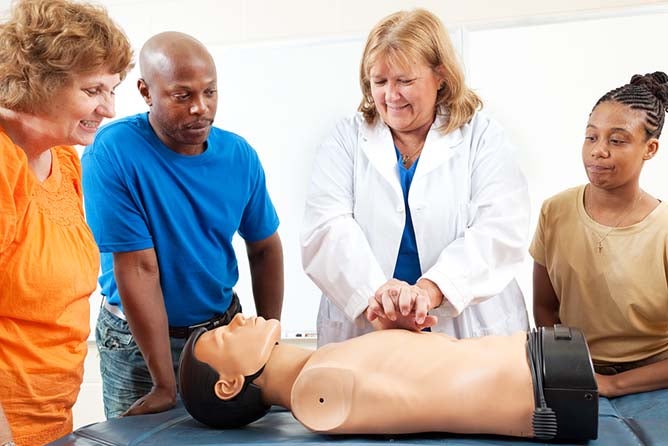 What Skills Does An ER Nurse Need?
As an ER nurse, you must be able to act quickly to save a life hanging in the balance. Some of the skills necessary for an ER nurse career include:
The ability to act quickly
Listening and communication skills
Stay calm under extreme pressure
Integrity
Self-responsibility
The ability to stay strong in the face of catastrophic injuries
Capability to follow instructions closely
Task management
Organization
Attention to detail
How Much do ER Nurses Make?
$93,405
ZipRecruiter reports that the average salary for an ER nurse is $93,405. However, the pay range for emergency nurses can vary by as much as $30,000! This implies that there are many opportunities for advancement and raises based on your skill level, work location, and years of experience.
What is the Projected Job Growth?
7%
The Bureau of Labor Statistics projects a 7% job growth rate for RNs from 2021 to 2031, making ER nursing an attractive career.
How Long Does it Take to Become an ER Nurse?
2-6 Years
The length of time it will take to become an ER nurse will vary, but it will likely take a few years to reach this goal. If you're starting from scratch, you'll need a degree or diploma and then some experience as a nurse before becoming an ER nurse. If you're currently an RN, a degree and credentials may move more quickly. A university like WGU can help you earn your BSN at an accelerated pace, enabling you to be qualified to be an ER nurse more quickly.
ER Nursing FAQ's
How many years does it take to become an ER nurse?
It takes approximately 6 years to become an ER nurse if you're starting from scratch. To become an ER nurse, a candidate must be a registered nurse, pass the NCLEX, and complete two additional years of experience emergency nursing experience, usually completed outside the ER, prior to getting their CEN, Certified Emergency Nurse certification. 
How do I become an ER nurse?
In order to become an ER nurse, you will need to be an RN, obtain 2 years of emergency experience and then obtain your Certified Emergency Nursing certification.
The average median salary for emergency room nurses in the United States is around $68,000. Well above the average national average of $51,916.
What does an ER nurse get paid?
ER nursing pay ranges depending on experience, position, and qualifications.  Nationally, the average pay of ER nurses is $68,000.