Healthcare Coordinator Career
How to Become a Healthcare Coordinator
No matter the type of treatment they are scheduled to receive, patients may feel nervous when visiting a medical practice. In a healthcare setting, health care coordinators are tasked with relieving these fears, serving as full-time advocates for patients receiving care. Also known as health service coordinators, healthcare coordinators can single-handedly make the entire doctor's office experience more comfortable for clients. 
Healthcare coordinators routinely answer patient questions, alleviate patient concerns, and simplify complex aspects of healthcare processes in ways that patients can understand. With other medical staff members focused on research, treatment types, and other responsibilities, healthcare coordinators can focus on providing the best possible experience for all patients.
As a still-emerging career in many healthcare settings, the role of a healthcare coordinator is ideal for anyone with strong communication skills and a passion for high-quality patient care.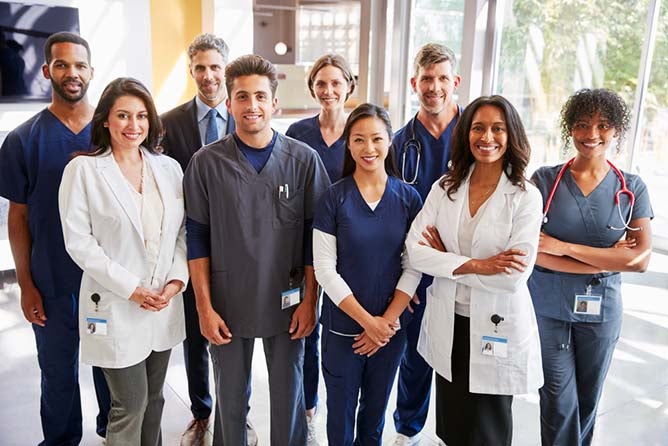 What Is a Healthcare Coordinator?
A healthcare coordinator supports patients in a clinical setting throughout every stage of the patient treatment process. Upon intake, healthcare coordinators answer patient questions and address any immediate patient concerns. While a doctor is meeting with a patient, healthcare coordinators can organize health records, process insurance paperwork, and track vitals. After treatment concludes, a healthcare coordinator answers any lingering patient questions and schedules any necessary follow-up appointments.
Education is important for students aspiring to become healthcare coordinators. As one of several career options for health services coordination graduates, this role is ideal for those who are passionate about healthcare but don't want to be doctors or nurses. You will need to obtain at least a relevant undergraduate degree to be considered for a healthcare coordinator position. Some healthcare coordinator applicants also benefit from secondary degrees or certifications.
What Does a Healthcare Coordinator Do?
Healthcare coordinators maintain busy schedules. A healthcare coordinator might personally communicate with patients and their families, process vital health information, check on patient progress, and assist doctors in administrative duties.
The responsibilities of a healthcare coordinator can include:
Communicating with patients to answer any questions they might have about treatment modalities.
Document patient treatment updates in their personal health records.

Assisting healthcare teams in providing care, checking patient vitals, and fulfilling non-clinical service needs.

Empathizing with patient concerns and taking the time to encourage their progress.

Ensuring continued compliance with healthcare laws and standards.

Educating patients on all stages of their treatment process, providing relevant information on therapy types, medications, and other details.

Researching additional resources that can facilitate an even better patient experience.
The role of a healthcare coordinator is nuanced, often requiring you to provide services as they are needed. Sometimes, you may spend a majority of your day simply communicating with patients scheduled to receive care. On other days, you'll find yourself processing insurance records, updating patient medical information, and completing other secretarial duties.
What Education Does a Healthcare Coordinator Need?
Before you can embark on a rewarding career as a healthcare coordinator, you'll need to receive the necessary education. Typically, this means you must complete a healthcare degree, where you'll learn how to thrive while providing care in a patient-first setting.
Students have options when obtaining a degree in healthcare. You can choose to obtain a bachelor's degree in health and human services, where you'll learn how to improve the safety of any healthcare system. You'll also learn the specifics of care coordination and how to identify potential social health determinants that could affect a patient's treatment.
As you work toward obtaining this degree, you'll learn about the healthcare regulations that keep the industry safe and productive. Among other principles, you'll also learn about the value of healthcare data systems, technology, and healthcare coding.
Health and Human Services – B.S.
An online health degree program for students who are committed...
An online health degree program for students who...
An online health degree program for students who are committed to making a difference for patients in a variety of ways.
Time: 95% of students finish similar programs faster than the traditional 4 years.
Tuition and fees:

 $3,650 per 6-month term, plus a one-time Health Professions Student Fee of $350.



Sample careers and jobs this degree will prepare you for:
Care coordinator
Patient advocate
Health services coordinator
Patient educator
Community health educator
This degree allows you to work inside the healthcare industry, while also directly working with patients who need help.
College of Health Professions
---
Our Online University Degree Programs Start on the First of Every Month, All Year Long
No need to wait for spring or fall semester. It's back-to-school time at WGU year-round. Get started by talking to an Enrollment Counselor today, and you'll be on your way to realizing your dream of a bachelor's or master's degree—sooner than you might think!
---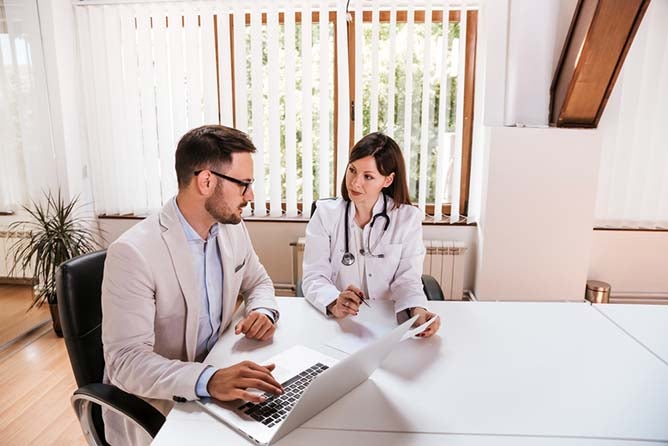 What Skills Does a Healthcare Coordinator Need?
Healthcare coordinators put a portfolio of skills to use. These skills allow them to communicate well in a healthcare setting while focusing specifically on improving the quality of patient care across the board.
The skills a healthcare coordinator needs can include:
Interpersonal communication. The ability to correspond effectively with all patients, patient family members, and medical staff.
Problem-solving. The ability to creatively identify, empathize with, and solve any issues that patients might be experiencing while receiving care.

Technological proficiency. The ability to fully use all necessary pieces of technology in the office, including computers, tablets, phones, and online software programs.

Teamwork. The ability to collaborate effectively with each staff member, physician, and patient on a medical floor.

Phone etiquette. The ability to communicate with patients, their family members, insurance providers, and representatives from other medical facilities over the phone.

Research. The ability to search for, find, and implement improved patient care techniques in a clinical setting.

Data analysis. The ability to identify trends in patient information to help patients and healthcare professionals draw useful conclusions about a patient's treatment and outlook.

These and other skills help healthcare coordinators find success in medical settings. As a healthcare coordinator, you will develop and use many of the above skills on a daily basis, to serve patients any time they visit or call the office.

How Much Does a Healthcare Coordinator Make?
$89,620
As a health care coordinator, your exact income can vary based on a number of influences. These factors can include your employer, employer location, years of experience, facility funding, active certifications, and education.
In general, the salary of a health care coordinator can average $89,620, with a range of roughly $79,770 and $98,690 earned each year.
What Is the Projected Job Growth?
32%
From 2019 to 2029, employment of health services managers is expected to grow 32%. This growth rate is much higher than the average across occupations and indicates a strong outlook for health care coordinator positions.
As populations age, their need for long-term services to address chronic issues will naturally increase. This increase in needed care causes an increased need for doctors, nurses, and healthcare employees like health care coordinators. The aging of the baby boomer population could trigger an increased need for qualified health care coordinators, who can advocate for strong patient care.
Where Do Healthcare Coordinators Work?
Varies
Typically, health care coordinators will work in a clinical setting, serving primarily patients, family members, staff members, and healthcare professionals. As a health care coordinator, you will work directly in a medical office, remaining close enough to patients that you can address any of their concerns.
You can perform the role of a health care coordinator from a variety of locations. These specific locations can include:
Outpatient clinics
Hospitals
Rehabilitation facilities
Emergency clinics
General doctor's offices