Patient Liaison Career Guide
How to Become a Patient Liaison
A patient liaison plays an integral role in the healthcare industry, handling communication between patients and healthcare providers and acting as a representative. It's a career that's perfectly suited for compassionate people who enjoy building meaningful relationships with patients and helping them navigate the often complex healthcare system—and without extensive educational requirements, it's a career you can get into fairly quickly.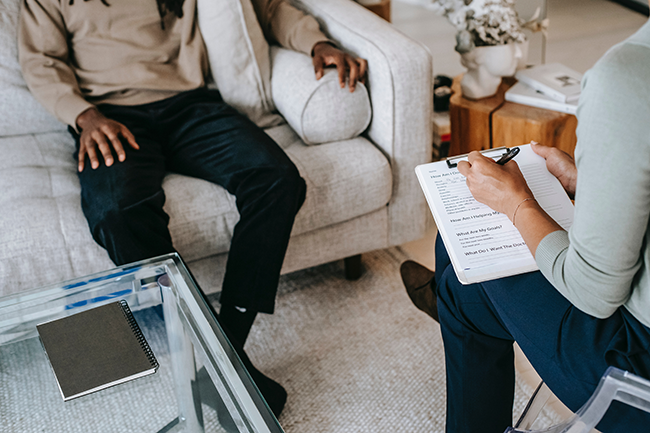 What Is a Patient Liaison?
The primary purpose of a patient liaison is to serve as a key point of contact between patients and medical providers. They're an intermediary who answers questions and addresses concerns patients may have during and after receiving care. They help patients understand the nuances of the healthcare system and how insurance companies work to ensure they get the optimal care they need while providing support during a health crisis. 
Before treatment, this can include determining care options based on a patient's coverage, interpreting hard-to-understand healthcare policies, and communicating what to expect during a medical procedure. Post-treatment, this can involve getting a patient's feedback to identify potential areas for improvement, providing information for a faster recovery, and resolving any complaints that may arise. A patient liaison helps humanize the healthcare system, providing the best quality patient experience while streamlining processes for medical facilities. 
In terms of education, it's possible to get an entry-level position with only a high school diploma in some cases. As long as you have relevant healthcare or supervisory experience, you may be able to find employment. Most companies, however, prefer candidates with at least an associate's or bachelor's degree in science, healthcare, psychology, social work, or a related field. Prior experience in healthcare or a patient advocacy certification is also helpful. Note that a master's degree isn't necessary to become a patient liaison, but having one should make you a frontrunner as a candidate when applying for a position and can help you earn more money.
What Does a Patient Liaison Do?
Here are the day-to-day responsibilities found on a patient liaison job description:
Meet with patients to discuss potential treatment options and healthcare coverage, and help them prepare for upcoming medical procedures.
Collect patient data to share with medical professionals and fill out necessary healthcare information.

Explain medical terminology to patients so they fully understand what to expect from a procedure and answer any questions they may have. 

Provide information to medical providers regarding patient health history, questions, concerns, or complaints.

Schedule patient aftercare for those who need rehabilitation once their medical treatment has been completed. 
A patient liaison will often be communicating with multiple patients at any given time, which makes organization and time management a critical part of the job.
What Education Does a Patient Liaison Need?
As we mentioned earlier, it's possible to break into this career with just a high school diploma. Having relevant healthcare or supervisory experience is sometimes all it takes to find employment. That said, most career experts agree it's ideal to have at least a bachelor's degree because it can increase a patient liaison salary and make you a more desirable candidate. 
A bachelor of science in an online health and human services degree program is one particular path to consider. It focuses on coordinating communication between patients and healthcare providers and will help you navigate modern care systems and promote patient-centered holistic care. This degree will equip you with knowledge of medical terminology and health insurance policies so you're ready to handle the comprehensive needs of patients in diverse settings.
What Degree is Best for a Patient Liaison?
Health and Human Services – B.S.
An online health degree program for students who are committed...
An online health degree program for students who...
An online health degree program for students who are committed to making a difference for patients in a variety of ways.
Time: 95% of students finish similar programs faster than the traditional 4 years.
Tuition and fees:

 $3,650 per 6-month term, plus a one-time Health Professions Student Fee of $350.



Sample careers and jobs this degree will prepare you for:
Care coordinator
Patient advocate
Health services coordinator
Patient educator
Community health educator
This degree allows you to work inside the healthcare industry, while also directly working with patients who need help.
College of Health Professions
---
Our Online University Degree Programs Start on the First of Every Month, All Year Long
No need to wait for spring or fall semester. It's back-to-school time at WGU year-round. Get started by talking to an Enrollment Counselor today, and you'll be on your way to realizing your dream of a bachelor's or master's degree—sooner than you might think!
---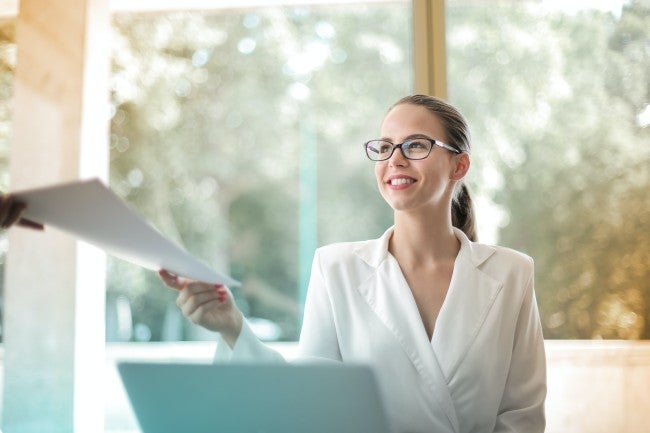 What Skills Does a Patient Liaison Need?
Here are the five most critical skills you need to thrive in this profession:
A deep understanding of medical terminology. You'll need a firm grasp of health issues and treatments, as well as health insurance policies and the ability to break information down into easily digestible terms to patients. 
Communication skills. This career involves interacting with both patients and healthcare providers daily and requires someone with outstanding verbal and writing skills. 

Empathy. This job involves interacting with patients and their families who are often going through difficult health situations, and demands the utmost compassion and tact. 

Organization. You may be handling multiple patients at a time and must be able to organize cases, documents, payment information, and more. 

Attention to detail. Minute information is often integral to the care and wellbeing of patients, requiring a patient liaison to be meticulous. 
These skills combined are essential for building initial rapport with patients and ensuring they get the care they need.
How Much Does a Patient Liaison Make?
$60,040
Under the board career category of healthcare social worker, the median patient liaison salary was $60,040 in May 2020, according to The U.S. Bureau of Labor Statistics. This comes out to a median hourly wage of $21.77. Those in the top 10% of the field earn $87,150 annually, while those in the bottom 10% only make $36,110. 
A combination of having a bachelor's degree in science, healthcare, psychology, social work, or a related field, along with relevant certification and direct experience, is the best way to increase your earning potential. 

What Is the Projected Job Growth?
13%
Jobs in this industry are expected to increase by 13% from 2019 to 2029, which is much faster than average, according to the U.S. Bureau of Labor Statistics. During that period, experts predict about 90,700 new jobs will be added, which makes a career as a patient liaison look quite promising. 
While new technology is being introduced into the healthcare industry to process patient information and handle a growing number of tasks, the human element is still very much necessary. Because passionate people are needed for relationship building, there should continue to be considerable demand for patient liaisons for the foreseeable future. 
Where Do Patient Liaisons Work?
Varies
A patient liaison can work in a variety of medical settings, including:
-Hospitals, where they serve as a representative between patients and doctors. 
-Nursing homes, where they facilitate communication between residents and nurses.
-Rehabilitation centers, where they assist individuals undergoing medical rehabilitation to ensure quality care and a positive experience.
-Health clinics, where they get information on a patient's condition and medical history and help them understand health coverage and billing. 
-Nonprofit organizations, where they provide patients with information to empower them to make smart decisions regarding their health.
While the specific types of employers can vary, the primary responsibilities of a patient liaison are virtually the same across the board. 
Patient Liaison FAQ's
How do I become a liaison?
While a degree is not required for entry-level positions as a patient liaison, most companies prefer at least a bachelor's degree in science, healthcare, psychology, social work, or a related field. Understanding of medical terminology and relevant healthcare or supervisory experience may also be required.  
What is a surgeon liaison?
A surgeon liaison is a member of the staff at a hospital or surgical facility. They are responsible for responding to the needs, requests, and concerns of patients and guests, providing non-clinical information, and providing information to patient family members while they wait for their loved one's procedures to be performed.  
What does a family liaison do at a hospital?
Family liaisons at hospitals work to create the best possible experience for family members of individuals admitted to the hospital. They visit admitted patients to discuss hospital services with the goal of providing an experience that communicates care, respect, and attention to the personal needs of patients, families, and visitors.