Physician Assistant Career Guide
How to Become a Physician Assistant
Physician assistants, also frequently referred to as PAs, are licensed clinicians who practice medicine in every specialty and setting of healthcare. Physician assistants and doctors have many overlapping responsibilities, but the main difference is that doctors are licensed to perform surgery while PAs are licensed to play a supporting role in the operating room.
Physician assistant is one of the rare professional roles that checks all the boxes of a great career. On top of positive job satisfaction, the PA career is one of the fastest growing in the U.S. healthcare industry. It also comes with a six-figure base salary and doesn't require you to spend years in medical school. 
These prospects are all desirable, but the PA career delivers even more value than that. These healthcare professionals get to spend their lives providing lifesaving care to people and playing a role in innovating the medical field. If expanding nationwide access to healthcare and transforming wellness through patient-centered, team-powered medical practice sounds like your calling, then keep reading to learn everything you need to know to become a physician assistant.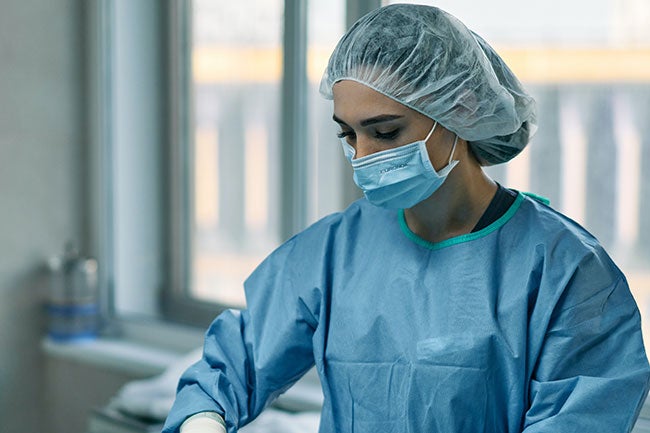 What Is a Physician Assistant?
A physician assistant is a licensed medical professional who holds an advanced degree and provides direct patient care. They work with patients of all ages in all specialties and primary care areas. If you've ever had a surgical procedure, it's likely that most of your pre-op and post-op visits were spent receiving guidance and care from the surgeon's PA. They also play a vital role in diagnosing injuries and illnesses, working with minor procedures, and administering treatment plans.
What Does a Physician Assistant Do?
Physician assistants play an integral role on healthcare teams with physicians, surgeons, and other medical workers. Some of their most important duties include:
Making rounds and performing patient exams
Diagnosing illnesses

Assisting in surgery

Ordering and interpreting laboratory tests and X-rays

Prescribing medications

Administering emergency medicine

Developing and managing treatment plans

Advising patients on preventative care and optimal health practices
These duties are consistent across all physician assistant careers, but daily responsibilities will vary depending on specialization. Physician assistants can specialize in numerous areas of medicine, such as psychiatry, pediatrics, dermatology, or surgery.  

How Do I Become a Physician Assistant?
Physician assistants need comprehensive schooling. Fortunately, if you're interested in starting a career in the medical field but don't want to make the time and financial investments to earn a Ph.D. or M.D., then the PA track might be the route for you. Keep reading for the step-by-step education requirements of PAs.
A physician assistant education begins with a bachelor's degree in healthcare, such as a bachelor of science in nursing . 
After completing a relevant bachelor's program, you must pursue a master's or doctorate level PA program that is deemed legitimate by the Accreditation Review Commission. This will include more than 3,000 hours of direct patient contact experience and 2,000 hours of clinical rotation over three years. 

Upon completion of your physician assistant program and other prerequisites, your next step is to pursue your licensure requirement by passing the Physician Assistant National Certifying Examination (PANCE) from the National Commission on Certification of Physician Assistants (NCCPA). 
The NCCPA reports a pass rate for the PANCE exam above 90% for both first-time test-takers and all test-takers. While completing the steps to becoming a PA is challenging and time-consuming, the pass rate for licensure is very encouraging for those considering this career path.
Best Degrees for a Physician Assistant
Nursing (Prelicensure) – B.S.
A one-of-a-kind nursing program that prepares you to be an RN...
A one-of-a-kind nursing program that prepares you...
A one-of-a-kind nursing program that prepares you to be an RN and a baccalaureate-prepared nurse:
Locations: offered in FL, IN, TX, MO, and UT only.
Tuition and fees: $6,575 per 6-month term.
WGU offers the prelicensure program in areas where we have partnerships with healthcare employers to provide practice sites and clinical coaches to help teach you and inspire you on your path to becoming a nurse.
If you don't live in one of our prelicensure states or don't qualify to apply, consider getting our Bachelor's Degree in Health Services Coordination instead. This degree allows you to work inside the healthcare industry, while also working directly with patients who need help.
College of Health Professions
Nursing (RN-to-BSN Online) – B.S.
An online BSN degree program for registered nurses (RNs) seeking...
An online BSN degree program for registered...
An online BSN degree program for registered nurses (RNs) seeking the added theoretical depth, employability, and respect that a bachelor's degree brings:
Time: 66% of graduates finish within 18 months.
Tuition and Fees: $3,795 per 6-month term, plus a Health Professions Student Fee of $350.
Transfers: On average, students transfer 81 credits.
With over 35,000 BSN alumni, this is one of WGU's most popular online degree programs. View our RN to BSN degree guide.
If you don't currently have an RN and don't qualify for your nursing prelicensure program, consider getting our Bachelor's Degree in Health Services Coordination instead. This degree allows you to work inside the healthcare industry in a unique way.
College of Health Professions
---
Our online university degree programs start on the first of every month, all year long.
No need to wait for spring or fall semester. It's back-to-school time at WGU year-round. Get started by talking to an Enrollment Counselor today, and you'll be on your way to realizing your dream of a bachelor's or master's degree—sooner than you might think!

---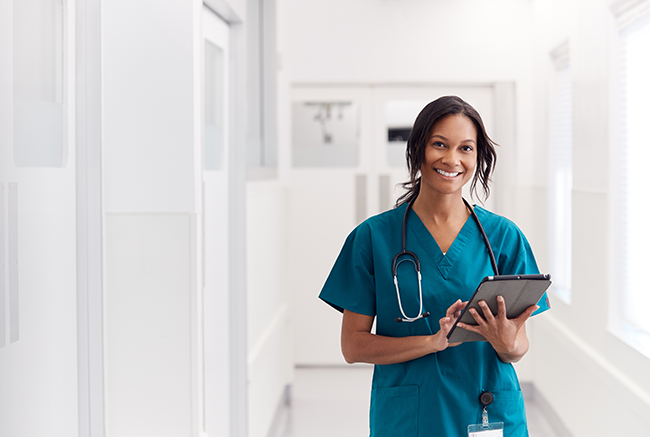 What Skills Does a Physician Assistant Need?
In addition to a master's degree, desirable PAs possess several essential skills. Hospitals, clinics, and other medical care facilities specifically search for these skills when hiring:
Strong communication skills: PAs often act as a bridge for information exchange between patients, patients' family, physicians, and other healthcare professionals, so it's important that they have excellent communication skills to accurately interpret and deliver the proper messages between parties.
Compassion and empathy: A gentle, understanding temperament helps to breed patient trust. It also empowers the PA to help keep patients calm in stressful situations.

Focus on patient care: First and foremost, it is the PA's job to deliver the best possible care to their patients, which should be central to every decision a physician assistant makes.

Ability to solve problems: Physician assistants are constantly problem- solving, especially when it comes to treatment. Every patient is different, so it's up to the PA and other team members to build a unique plan that suits each patient's specific needs.

Work well under pressure: Every healthcare worker encounters stressful, high-pressure situations, and PAs are not exempt. For example, the operating room is a high-stakes environment, so physician assistants need to be experts at keeping a level head to remain effective while performing their job duties. 
How Much Does a Physician Assistant Make?
$121,530
According to the U.S. Bureau of Labor Statistics, physician assistants earned a median annual salary of $121,530, or $58.43 in hourly wages, in 2021. Comparatively, nurse practitioners earned an average of $109,820 per year. 
What is the Projected Job Growth?
31%
The job outlook for PAs is indisputably positive. Employment of physician assistants is projected to grow by 31% from 2020 to 2030, significantly higher than the average for all occupations. About 12,200 openings for physician assistants are projected each year, on average, over the decade. 
Where Does a Physician Assistant Work?
Varies
PAs are typically employed at hospitals, physicians' offices, outpatient centers, and nursing homes. They spend most of their time on their feet making rounds and working with patients. PAs also have administrative duties such as updating patient records, taking notes, and communicating with patients online. Typically, these medical professionals work full- time schedules of 40 hours per week. However, depending on where they work and the case load at any given time, they may work overtime hours. Their shifts vary, and they may be required to work nights, weekends, or holidays.
ER Nursing FAQ's
How many years does it take to become an ER nurse?
It takes approximately 6 years to become an ER nurse if you're starting from scratch. To become an ER nurse, a candidate must be a registered nurse, pass the NCLEX, and complete two additional years of experience emergency nursing experience, usually completed outside the ER, prior to getting their CEN, Certified Emergency Nurse certification. 
How do I become an ER nurse?
In order to become an ER nurse, you will need to be an RN, obtain 2 years of emergency experience and then obtain your Certified Emergency Nursing certification.
The average median salary for emergency room nurses in the United States is around $68,000. Well above the average national average of $51,916.
What does an ER nurse get paid?
ER nursing pay ranges depending on experience, position, and qualifications.  Nationally, the average pay of ER nurses is $68,000.