How to Become an AI Trainer
Artificial intelligence (AI) has evolved rapidly throughout the 21st century and has seen dramatic growth. For perspective, the global AI market is expected to see a compound annual growth rate (CAGR) of 40.2% from 2021 to 2028, and AI careers are in high demand right now. 
AI trainer is one of the fastest-growing career titles in the artificial intelligence field. The AI trainer plays a key role in ensuring AI functions at its best and provides a rewarding user experience. If you love technology and want to be at the forefront of an exciting new industry, becoming an AI trainer is a career to consider.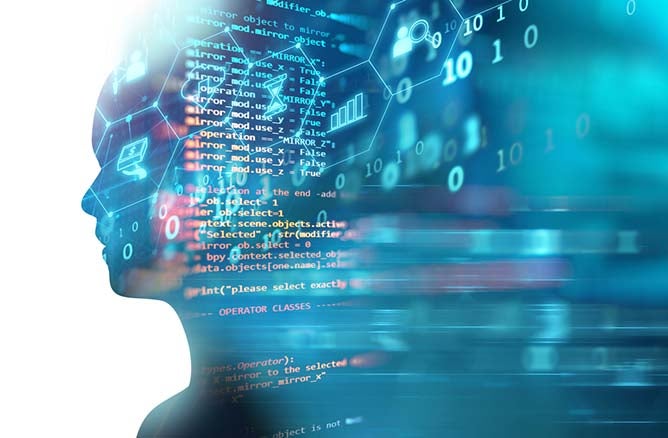 AI training, simply put, involves teaching artificial intelligence to understand user inputs and make decisions. It's a data-heavy occupation where trainers take large pools of unstructured data and build quality datasets that enable AI to connect the dots and respond correctly to input. 
An AI trainer, for example, may train chatbots or virtual agents how to make sense of customer inquiries and provide helpful, relevant responses. Or as conversational AI platform Boost.ai puts it, AI trainers "are the ones working tirelessly behind the scenes to anticipate customer intent so that every interaction with a virtual agent—in everything from banking or telecoms to the public sector—is as smooth and positive an experience as possible." They're the ones who work out the kinks and help extract the full potential out of AI technology. 
Most companies looking to hire an AI trainer seek candidates with a bachelor's degree in data analytics and data management, as that's usually the requisite for entry-level jobs. However, more advanced, better-paying positions often require a master's degree in data analytics.
What Does an AI Trainer Do?
AI training, admittedly, is one of the more meticulous and time-intensive aspects of AI development. But it's highly important, as AI training is vital for ensuring AI responds intelligently to user inputs and does its job.
Here are the core tasks an AI trainer performs:
Synthesizing raw, unfiltered data to build well-organized unbiased data sets.
Ensuring data is properly annotated according to specific annotation guidelines.

Showing AI programs samples of training data and checking the output to see whether it's correct.

Verifying and validating data annotations to ensure AI is reading it properly.

Re-annotating data when AI doesn't read data correctly. 
Beyond that, an AI trainer will continually test AI systems to ensure they're operating efficiently and work to continually refine them. Because AI is evolving at such a fast rate, staying up-to-date on current trends and best practices is also an important part of the job. Therefore, AI trainers are continually learning how to train AI based on cutting-edge technology. 
What Education Does an AI Trainer Need?
You'll typically need to have at least a bachelor's degree in data analytics and data management to get into this career. Going a step further, however, and earning a master's degree should make you a more appealing candidate to most companies and increase your likelihood of making more money. 
The bottom line is that a bachelor's degree is usually sufficient for most entry-level positions. But having a master's should open up more doors and take you further in your career.
In terms of specific degrees to look into when pursuing a career in AI training, a Bachelor of Science in Data Analytics and Data Management is a great choice. It focuses on learning how to turn raw data into usable information, as well as performing in-depth data analysis and visualization—all of which are ideal for working as an AI trainer. Another is a Master of Science in Data Analytics, which teaches you to analyze datasets, as well data management. 
And like most careers in AI, this one is rapidly evolving, which means it's important to pursue continuing education and specialization courses to keep refining your skills. An advanced AI trainer course, for instance, is something that could make you stand out from other candidates and earn a bigger paycheck. 
Data Management/Data Analytics – B.S.
Lean into data, and walk away with a cutting-edge online degree:...
Lean into data, and walk away with a cutting-edge...
Lean into data, and walk away with a cutting-edge online degree:
Time: 70% of graduates finish within 35 months.
Tuition and fees: $3,920 per 6-month term.
Certifications: CIW and CompTIA certs, all included.
Unique to WGU's program is the incorporation of a Udacity Nanodegree—a highly recognized credential designed to prepare you for a career in data science.
Certified Internet Web certification included:
CompTIA certifications included:
CompTIA A+ (Parts 1 and 2)
CompTIA Network+
CompTIA Project+
CompTIA IT Operations Specialist

College of I.T.
Lead businesses with strong analysis skills:...
Lead businesses with strong analysis skills:...
Lead businesses with strong analysis skills:
Time: 70% of graduates finish within 22 months.
Tuition and fees: $4,235 per 6-month term.
Master data mining, visualization, and SQL—and lead analytics at the business of your choice.

College of I.T.
---
Our online university degree programs start on the first of every month, all year long.
No need to wait for spring or fall semester. It's back-to-school time at WGU year-round. Get started by talking to an Enrollment Counselor today, and you'll be on your way to realizing your dream of a bachelor's or master's degree—sooner than you might think!

---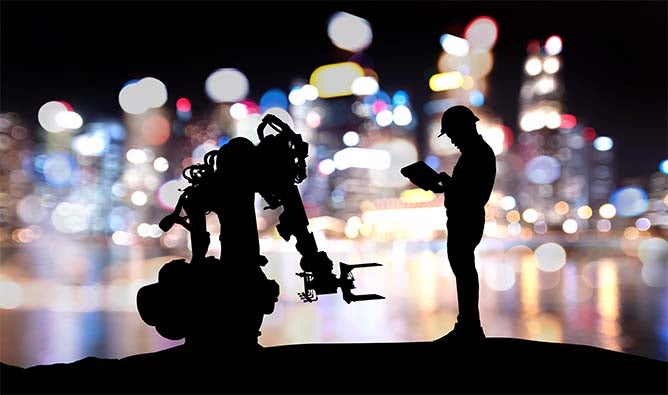 What Skills Does an AI Trainer Need?
Here are some particular skills that are critical to succeeding in this career:
Strong analytical abilities: Filtering through large volumes of data and identifying patterns is a big part of this profession.
Technical knowledge: You should not only be comfortable using AI, but also a wide range of other software and messaging applications. 

A fast-paced working style: Ideally, you'll thrive working in a fast-paced environment and be nimble enough to quickly change game plans.

The ability to work independently: Much of an AI trainer's work is done on their own, meaning you should be comfortable taking initiative.

Writing skills: Although not necessary in all positions, it's important to have strong writing skills when working with virtual agents or chatbots.
These skills combined should ensure you're equipped to succeed in this career long term.
How Much Does an AI Trainer Make?
$38,688
As of 2021, the national average salary for an AI trainer in the U.S. was $38,688, according to Glassdoor. Those at the lowest end of the salary spectrum earn just $23,000 annually and tend to work in entry-level positions. Top earners, however, make around $66,000 per year. Education also heavily impacts AI trainers' salaries, with individuals with a master's degree out-earning those with a bachelor's.
What Is the Projected Job Growth?
15%
AI training is a fairly new profession and a subset of general AI careers. Therefore, there isn't any data available that specifically shows the job outlook for this career. However, the job outlook for computer and information research scientists — the category an AI trainer falls into — is predicted to grow by 15% from 2019 to 2029, according to the U.S. Bureau of Labor Statistics. That's "much faster than the average for all occupations" and shows this is a career that's very much in demand. 
Where Do AI Trainers Work?
Varies
You can find AI careers in countless industries, but AI trainers are most likely to work in these five fields:
-Healthcare
-Retail and customer service
-Marketing
-Education
-Human resources 
To find the best jobs in any of these fields, AI trainers must get the right education.