Analytics Manager Career Guide
How to Become an Analytics Manager
Companies can learn a lot from their data. From customer preferences to best-selling services, this information can promote efficient operations. Companies of all sizes are hiring analytics managers—individuals who can collect, analyze, and draw conclusions from collected data.
Analytics managers are well-versed in virtually all data collection and analysis models. They comb through data sets displaying consumer buying habits, repeat purchase rates, customer lifecycles, and other trends, to identify patterns. As an analytics manager, you will then present these patterns to business representatives and executives, who will use them to improve output.
If you're someone who enjoys statistical analysis, and you enjoy helping businesses grow through applied analytics, the career of an analytics manager is ideal for you.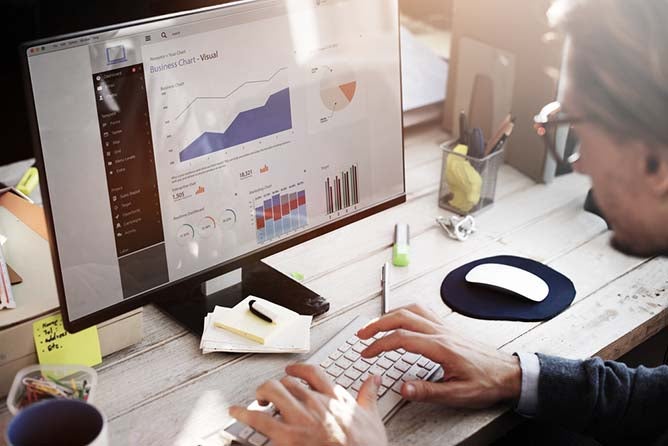 What Is an Analytics Manager?
An analytics manager is an individual responsible for gathering, assessing, and packaging data to help businesses learn from the information they collect. First, you will be responsible for helping companies collect all types of useful data, including customer purchase trends, website metrics, and product-related details.
Once you have collected enough information, you will thoroughly examine data sets to identify patterns. These patterns might indicate the most popular web pages, products purchased most frequently, and customer types most likely to purchase.
Sometimes referred to as a "data manager," an analytics manager typically requires an undergraduate degree. Some analytics managers might also need to obtain a master's degree, in addition to a few field-specific certifications.
What Does an Analytics Manager Do?
The responsibilities of an analytics manager vary depending on the clients you serve. On some days, you might help clients install data collection methods to capture valuable information. On other days, you might spend time analyzing data sets or presenting conclusions to executives in user-friendly reports.
The specific responsibilities of an analytics manager can include:
Installing data collection processes on client websites and storefronts to help collect useful information.
Segmenting data into useful data sets.

Drawing conclusions from collected data, often through proven data analysis techniques or applied statistical models.

Reporting on trends or patterns in collected data.

Researching any updates in data collection methods or assessment techniques that can be deployed to benefit clients.

Training other analytics managers.

Ensuring the accuracy of all collected data.

Auditing data collection methods to ensure that 100% of data is collected correctly and ethically.
These and other responsibilities keep an analytics manager busy each day, as they work to keep companies constantly informed on the success of their products or services.
What Education Does an Analytics Manager Need?
You can begin an analytics manager career as soon as you satisfy a few educational requirements. First, you'll need to obtain a bachelor's degree in data analytics and data management, or in a closely-related field. This type of bachelor's degree will help you gain a fundamental understanding of data sets and how to work with them. You'll need to know about managing this data accurately in order to help your company.
A master's degree in data analytics can further improve your understanding of several key analytics fields, and will make you eligible for several analytics career options. You'll fully develop skills in data mining, acquisition, and analysis, to complete a skillset that fully qualifies you for employment. Every day, you'll depend on these taught skills to fulfill all aspects of your analytics management role.
Data Management/Data Analytics – B.S.
Lean into data, and walk away with a cutting-edge online degree:...
Lean into data, and walk away with a cutting-edge...
Lean into data, and walk away with a cutting-edge online degree:
Time: 70% of graduates finish within 35 months.
Tuition and fees: $3,920 per 6-month term.
Certifications: CIW and CompTIA certs, all included.
Unique to WGU's program is the incorporation of a Udacity Nanodegree—a highly recognized credential designed to prepare you for a career in data science.
Certified Internet Web certification included:
CompTIA certifications included:
CompTIA A+ (Parts 1 and 2)
CompTIA Network+
CompTIA Project+
CompTIA IT Operations Specialist

College of I.T.
Lead businesses with strong analysis skills:...
Lead businesses with strong analysis skills:...
Lead businesses with strong analysis skills:
Time: 70% of graduates finish within 22 months.
Tuition and fees: $4,235 per 6-month term.
Master data mining, visualization, and SQL—and lead analytics at the business of your choice.

College of I.T.
---
Our online university degree programs start on the first of every month, all year long.
No need to wait for spring or fall semester. It's back-to-school time at WGU year-round. Get started by talking to an Enrollment Counselor today, and you'll be on your way to realizing your dream of a bachelor's or master's degree—sooner than you might think!

---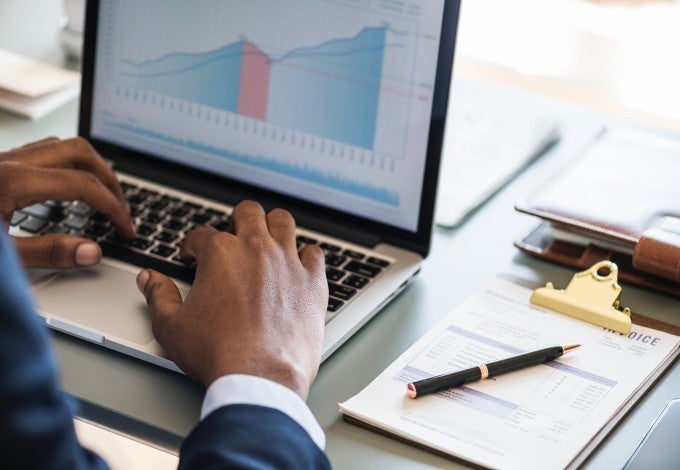 What Skills Does an Analytics Manager Need?
As an analytics manager, you'll depend on a wide skillset. Whether you're gathering data, identifying patterns in collected information, or generating user-friendly data reports, your skills are geared toward informing all business decisions.
The skills an analytics manager needs can include:
Data platforms: The ability to deploy data collection strategies across a company's existing platforms in ways that aggregate data for easy analysis.
Data analysis: The ability to assess data sets in search of meaningful patterns that can inform future operations.

Data reporting: The ability to summarize major findings from data analysis and create user-friendly reports for consumption by company representatives and executives.

Platform auditing: The ability to comprehensively review a company's current websites and storefronts to identify how well data is tracked, stored, protected, and used.

Statistical modeling: The ability to create and implement statistical models that can identify trends, dismiss outliers, and integrate with current data collection platforms and analysis programs.

Problem-solving: The ability to solve problems at every stage of the data collection and data analysis processes.

Interpersonal communication: The ability to correspond effectively with fellow analytics managers, in addition to any company representatives.

Instruction: The ability to train any new hires in your current methods of data analysis.
These skills and others help analytics managers to contribute to a company's success, by providing useful information on how customers interact with products and services.
How Much Does an Analytics Manager Make?
$97,828
The exact income of an analytics manager can vary based on factors that often include your employer, employer's location, years of experience, education, and active certifications. On average, the salary of an analytics manager is $97,828, with a range of roughly $69,000 to $129,000 earned each year.
What is the Projected Job Growth?
11%
Where Do Analytics Managers Work?
Varies
Analytics managers can work in a variety of different locations. Some analytics managers will work independently, contracting with clients to help them stay on top of their data. In other cases, analytics managers will be employed internally, helping their own company make the best use of its data.
Analytics managers can work in some or all of the following locations:
-Third-party data analysis agencies
-Digital marketing agencies
-Private businesses
-Government buildings