Application Security Analyst Career
How to Become an Application Security Analyst
Do you enjoy problem-solving? Have an interest in information security? Want a profession that's globally relevant? If so, then a career as an application security analyst could be the perfect fit for you. 
As technology innovation progresses, so does cybercrime. According to CyberEdge, 86% of organizations were compromised by at least one successful cyberattack in 2021. With more businesses using cloud network storage for their applications and services, more security professionals are needed as the first line of defense against hackers. Application security analysts help to ensure the integrity and security of applications used by or in development at an organization. Organizations readily depend on security analysts to evaluate, innovate, and facilitate strategies to protect sensitive information.
What Is an Application Security Analyst?
An application security analyst is a trained professional responsible for providing security assessments of applications and other software. The goal of these assessments is to protect organizations from hacking attempts and threats such as phishing, malware, and ransomware. A large portion of an application security analyst's time is spent searching for weak spots in web applications and data, then correcting and reinforcing those areas. Preventative measures play a critical role in information security. In addition to focusing on potential threats, application security analysts test their own networks, encrypt information, and develop procedures to maintain an organization's digital security plan. 
The role of an application security analyst shouldn't be confused with a cybercrime investigator. An investigator is called in after a crime has been committed, while an analyst proactively protects an organization from cyberattacks.
What Does an Application Security Analyst Do?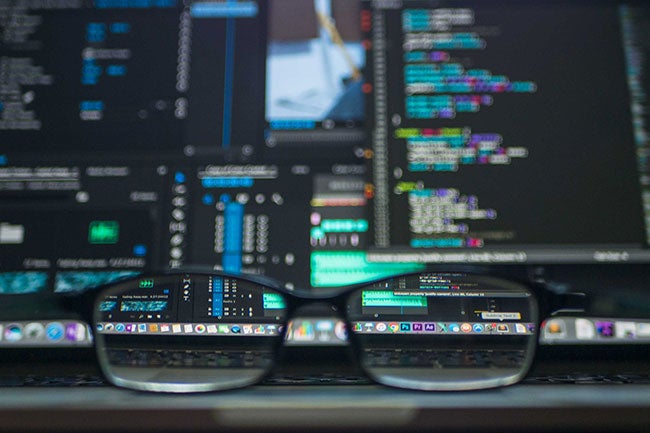 Application security analysts have various responsibilities that range from supervising security access to developing preventative strategies to reporting to management. A typical workday may include: 
Monitoring and maintaining current security access.
Conducting security assessments through vulnerability tests and risk analysis.

Responding to security incidents in a timely manner.

Analyzing breaches to determine their root cause.

Developing strategies to prevent security breaches from occurring.

Updating an organization's incident response and recovery plans.

Instructing employees on how to be safe with their information.

Collaborating with third-party vendors to meet security requirements.

Performing internal and external security audits.

Generating reports for IT administrators and managers to evaluate the efficacy of security policies.
How Do I Become an Application Security Analyst?
The first step to becoming an application security analyst is to earn a bachelor's degree in cybersecurity and information assurance or computer science. The next step is to gain experience working closely in application development or cybersecurity. Experience is especially important in this field, as the more hands-on opportunities you have with information protection at various levels, the more knowledge you'll have to bring to security analytics and collaborating with other team members. Most application security analyst job openings require at least five years of entry-level experience.
In addition to earning your degree and gaining experience, many employers seek out individuals who improve their expertise by obtaining certifications such as CompTIA Network+, CompTIA Security+, or a Certified Information Systems Security Professional (CISSP). If you're interested in advancing into a leadership role, earning a master's degree in cybersecurity and information assurance can further develop your expertise and earning potential.
Best Degrees for an Application Security Analyst
Cybersecurity and Information Assurance – B.S.
Protect your career and earning potential with this degree....
Protect your career and earning potential with...
Protect your career and earning potential with this degree.
Employer approval: 74% of graduates finish within 18 months.
Tuition: $3,950 per 6-month term.
Some careers and jobs this degree will prepare you for:
Cyber crimes investigator
Director of cybersecurity
Chief of cyber counterintelligence
Cybersecurity engineer
Cyber operations planner
Certifications included in this program at no extra cost include:
Certified Cloud Security Professional (CCSP) - Associate of (ISC)2 designation
Systems Security Certified Practitioner (SSCP) - Associate of (ISC)2 designation

ITIL® Foundation Certification

CompTIA A+
CompTIA Cybersecurity Analyst Certification (CySA+)
CompTIA IT Operations Specialist
CompTIA Network+
CompTIA Network Vulnerability Assessment Professional
CompTIA Network Security Professional
CompTIA PenTest+
CompTIA Project+
CompTIA Secure Infrastructure Specialist
CompTIA Security+
CompTIA Security Analytics Professional
College of I.T.
Cybersecurity and Information Assurance – M.S.
Become the authority on keeping infrastructures and information...
Become the authority on keeping infrastructures...
Become the authority on keeping infrastructures and information safe.
Time: 76% of graduates finish within 24 months.
Tuition and fees: $4,295 per 6-month term.
Certifications: cost of two EC-Council certs, included.
The curriculum is closely aligned with the National Initiative for Cybersecurity Education (NICE) Workforce Framework, plus includes the opportunity to earn these certifications:

EC-Council Certified Ethical Hacker

EC-Council Computer Hacking Forensic Investigator (CHFI)

This program was designed in collaboration with national intelligence organizations and IT industry leaders, ensuring you'll learn emerging technologies and best practices in security governance.
College of I.T.
---
Our Online University Degree Programs Start on the First of Every Month, All Year Long
No need to wait for spring or fall semester. It's back-to-school time at WGU year-round. Get started by talking to an Enrollment Counselor today, and you'll be on your way to realizing your dream of a bachelor's or master's degree—sooner than you might think!

---
What Skills Does an Application Security Analyst Need?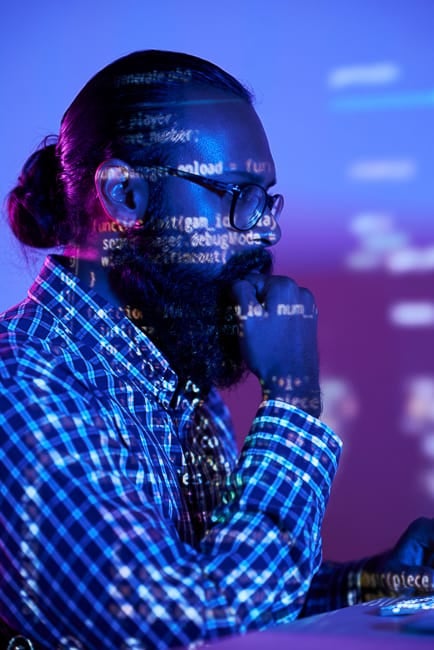 An application security analyst needs a wide variety of technical and nontechnical skills to be successful. Some of the necessary skills include:
Knowledge of controls and frameworks such as the National Institute of Standards and Technology (NIST), International Organization for Standardization (ISO), Center for Information Security (CIS), and System and Organization Controls 2 (SOC 2).
Knowledge of intrusion detection software.

Understanding of privacy laws.

Understanding of wired and wireless networks.

Understanding of the current threat landscape.

Familiarity with MacOS, Windows, and Linux, as well as their command-line interfaces.
Familiarity with an organization's incident response plan.

Cloud security skills.

Scripting skills.

Analytical skills.

Problem-solving skills.

Communication skills.

Organizational skills.
How Much Does an Application Security Analyst Make?
$102,600
The average annual salary for a security analyst in the U.S. is $102,600, with the lowest 10% earning less than $61,520 and the highest 10% earning up to $165,920. Long hours are common in the field, so a willingness to work more than 40 hours per week and outside of normal business hours may be expected.
What Is the Projected Job Growth?
35%
As more software programs and applications are developed, the need for security analysts to combat potential cyberattacks will only increase. Currently, the job field for security analytics is projected to grow by 35% between 2021 and 2031, significantly faster than the average occupation.
Where Does an Application Security Analyst Work?
Varies
Most application security analysts work inside software or IT companies or within the IT department of an organization. The largest employers of security analysts are computer system design services, finance or insurance organizations, and the information sector.