Chief Information Officer Career Guide
Are you tech-savvy and ambitious? Do you have a tech mindset and business leadership skills? If so, becoming a CIO might just be the job for you.
CIO stands for Chief Information Officer, and it's one of the C-suite, or executive-level positions at the very highest rank of a company's hierarchy. It's an exciting job that requires technical expertise, leadership, and creative problem-solving skills.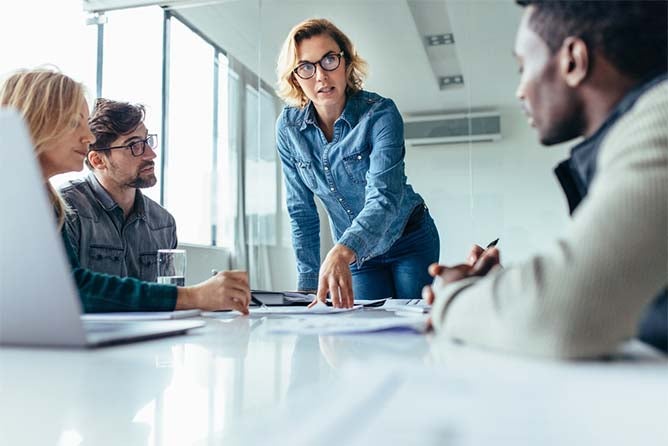 CIOs, or Chief Information Officers, are company executives who oversee the technological side of carrying out their company's goals. They combine their expertise in information technology with their business and managerial skills to drive their business forward. 
Their job is to focus on the organization itself, making sure the company's technological infrastructure is being used efficiently and effectively. But forward-thinking CIOs should also be aware of customer needs, new technological developments, and market trends.
Some companies have a CIO and a head of IT department. In these cases, the head of IT will most likely focus on day-to-day operations, while the CIO will spend more time addressing the company's strategic and business concerns.
The exact nature of a CIO's work will vary from company to company. Here are some of the things that a typical CIO would be expected to do.
Manage the IT Department. Nearly all companies rely on technology to run effectively, and the most competitive companies stay on the cutting edge of computing technology. So, one of the most important jobs for a CIO is ensuring a company's technological infrastructure is meeting the company's needs. This involves working with the IT department personnel to keep work running smoothly, analyzing company technology to increase efficiency, and adopting new technologies as required.
Lead IT-based projects. Any IT-based projects in the company require the expertise of a tech-savvy executive who can take charge and guarantee things are running like a well-oiled machine.

Executive decision-making. The CIO's job involves working closely with the other executives to achieve their goals. A CIO uses their technological expertise and their knowledge of IT to coordinate company strategy with the CEO.
Becoming a CIO requires a combination of education, experience, and ambition. There are many different ways to achieve your goal, but the following steps should help you get to the top.
Step One: Get a bachelor's degree. 
You'll want to start by getting a bachelor's degree in a related field. A CIO needs expertise in computers and IT, so a bachelor's degree of this kind is a prudent first step. In an IT focused bachelor's degree program you'll learn important coding languages, operating systems, infrastructure, and more. This bachelor's degree is crucial in helping you land entry-level IT jobs and moving up the ladder. You'll need lots of IT experience in order to move forward into CIO positions. 
Step Two: Earn a master's degree in IT Management.
Your education shouldn't stop with a bachelor's degree, though. After getting some experience, you'll want to take the next step in your career by pursuing additional education.
A good CIO needs to have additional skills and experience that will help push them to the top of the organizational ladder. A master's degree in IT management can give you crucial leadership skills that will prepare you for this career role. Similarly, a master's degree in cybersecurity and information management can help you understand the typical programs an organization may face and will prepare you for how to handle these strategic needs. These types of programs will teach you the crucial business management skills that you'll need to run the IT side of a company.
Step Three: Hone your leadership skills.
Of course, it takes years of hard work to climb the ranks in any company. And if your goal is becoming a CIO, you'll need to use that time to work on your management and leadership skills. CIOs will be expected to have years of leadership and managerial experience under their belts. So look for opportunities to get that wherever and whenever you can.
Step Four: Gain management experience. 
You'll also want to gain specific managerial experience in an IT department. A CIO needs to understand how to direct workflow and increase efficiency within an IT department. Plus it helps to develop the interpersonal skills required for taking up an executive position in the company.
Step Five: Stay on top of developments in IT.
A good CIO is future-oriented. That means you need to stay aware of the latest developments in the field. Stay up-to-date, talk to leaders in the tech industry, and always keep learning. Top executives are often voracious leaders and avid learners; it's what's needed to stay current in the dynamic field of IT.
Step Six: Be patient and work hard.
But don't expect to become a CIO overnight. It can take years of hard work and require years of experience before you get a shot at advancing to the rank of CIO.
Information Technology Management – M.S.
A degree for experienced IT professionals ready to lead:...
A degree for experienced IT professionals ready...
A degree for experienced IT professionals ready to lead:
Time: 70% of graduates finish within 20 months.
Tuition and fees: $4,235 per 6-month term.
Included in your program—at no extra cost—is the opportunity to earn the valuable PMI Certified Associate in Project Management (CAPM) certification.
Maximize the opportunities that your IT career path has afforded you—earn your master's and keep moving up. 
College of I.T.
Cybersecurity and Information Assurance – M.S.
Become the authority on keeping infrastructures and information...
Become the authority on keeping infrastructures...
Become the authority on keeping infrastructures and information safe.
Time: 70% of graduates finish within 22 months.
Tuition and fees: $4,590 per 6-month term.
Certifications: cost of two EC-Council certs, included.
The curriculum is closely aligned with the National Initiative for Cybersecurity Education (NICE) Workforce Framework, plus includes the opportunity to earn these certifications:

EC-Council Certified Ethical Hacker

EC-Council Computer Hacking Forensic Investigator (CHFI)

This program was designed in collaboration with national intelligence organizations and IT industry leaders, ensuring you'll learn emerging technologies and best practices in security governance.
College of I.T.
---
Our online university degree programs start on the first of every month, all year long.
No need to wait for spring or fall semester. It's back-to-school time at WGU year-round. Get started by talking to an Enrollment Counselor today, and you'll be on your way to realizing your dream of a bachelor's or master's degree—sooner than you might think!

---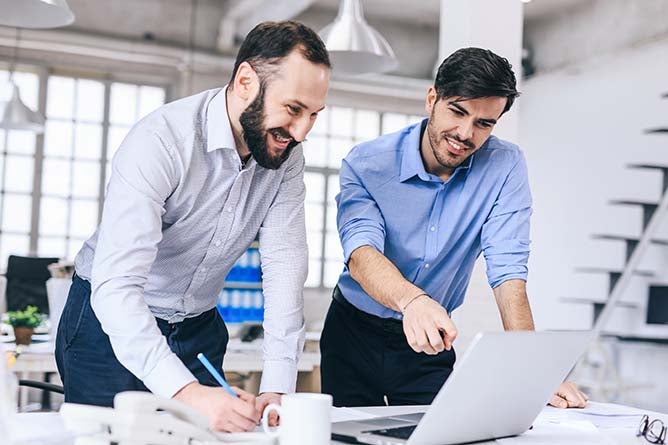 What Skills Does a CIO Need?
A good CIO combines their technological expertise with sharp analytical and interpersonal skills. Not to mention a strong background in computer science and IT. And as an executive-level member of the company, strong leadership and interpersonal skills are necessary tools for managing and organizing company workflow. The following skills and areas of expertise are necessary:
Computer science and technology expertise
Firm leadership.

Excellent management skills

Analytical skills

Clear communication skills
How Much Does a CIO Make?
$151,150
IT is a high-income field, and it pays to be at the top of the managerial chain. According to the U.S. Bureau of Labor Statistics, the median annual pay for all Computer Information and Systems Managers was $151,150 in 2020. The top 10% of earners in this field had annual incomes of more than $208,000. As one of the C-suite positions—a class of executive positions that includes the Chief Executive Officer—a CIO can expect to have one of the highest salaries in a company.
What is the Projected Job Growth?
10%
In the United States, the field of Computer Information and Systems Managers is projected to grow about 10% by 2029. No surprise there—with companies increasingly relying on technology for day-to-day operations, they'll need skilled executives capable of using technology to reach their goals.
Where Do CIOs Work?
Varies
An increasing number of organizations are relying on CIOs to meet their IT needs. In the tech-world we live in, a CIO is crucial to all kinds of organizations and their success. From large and small businesses, to hospitals, schools, and IT focused organizations, a CIO will be required for success. And being at the top of the company structure can often mean long hours and working weekends—it's a job that requires a lot of energy, and ambition.