Cloud Digital Leader (Google) Career Guide
What Is a Cloud Digital Leader?
A Cloud Digital Leader can convey the capabilities of Google Cloud core products and services to clients and explain how they benefit organizations. These certified professionals know the ins and outs of how the cloud's data storage and processing can be used strategically in business growth plans. Before a professional is qualified to work in this role, they must pass the Cloud Digital Leader certification exam in addition to fulfilling other requirements.
The Cloud Digital Leader certification exam assesses your knowledge in these areas:
Digital transformation with Google Cloud (about 10% of the exam)
Innovating with data and Google Cloud (about 30% of the exam)
Infrastructure and application modernization (about 30% of the exam)
Google Cloud security and operations (about 30% of the exam)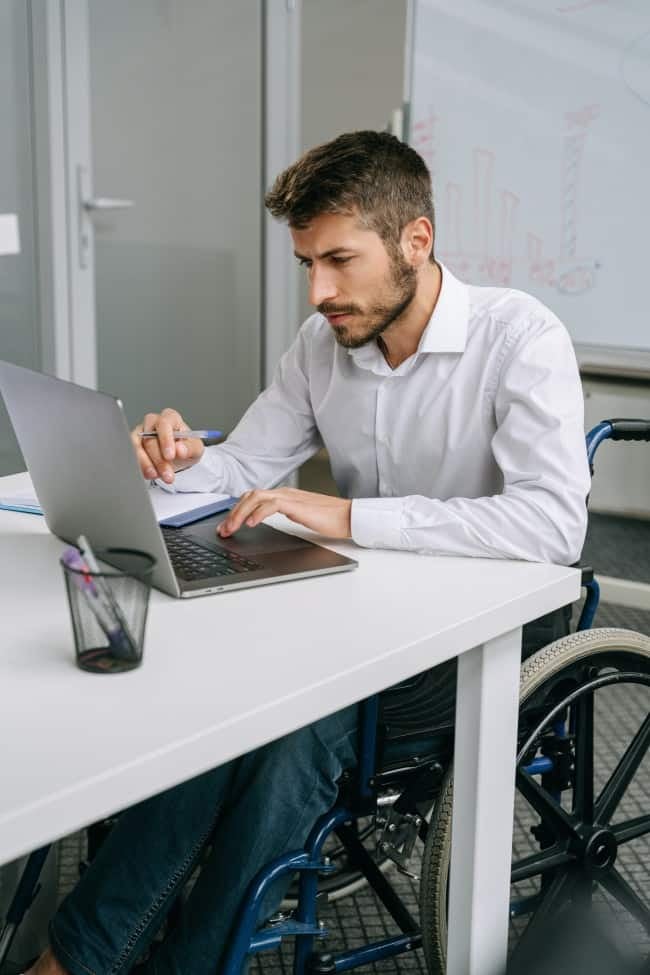 What Does a Cloud Digital Leader Do?
Cloud Digital Leaders' daily work resides at the intersection of expertise in Google Cloud Platform and excellent customer service skills. Their depth of knowledge of Google products and growth strategy, their ability to provide key insights, and their general sales savvy make them valuable employees capable of wearing many hats.
The most common daily responsibilities of a Cloud Digital Leader include:
Providing technical leadership to development teams on a highly scalable distributed (or cloud-based) solution.
Ensuring financial integrity by overseeing budgeting, planning, and business controls in all transactions with partners and customers. 
Enhancing sales performance by optimizing business partner routes to market, utilizing account planning and sales cadence.
Establishing collaborative communities to leverage best practices across the team.
Providing insights and training on Google tools and offerings.
Communicating executive messages.
Targeting and cultivating a professional and consultative relationship with service provider prospects and customers at both the senior executive level and the technology influencer level.
Developing broad and deep relationships with key agencies, media companies, and brands.
Coaching sales teams on sales excellence execution and effectively running opportunities through the customer relationship management (CRM) system.
How Do I Become a Cloud Digital Leader?
Demand for skilled cloud professionals is rapidly increasing, so there's never been a better time to take your first steps toward this career path. The following is a condensed guide for anyone considering becoming a Cloud Digital Leader.
Earn a bachelor's degree in cloud computing. An essential first step to securing a Cloud Digital Leader certification is earning a relevant degree. WGU's bachelor's degree in cloud computing prepares you to support organizations with their servers, networks, storage, development, and applications—including ongoing maintenance and security. The degree is affordable, can be completed at your own pace completely online, and will equip you with the essential certifications needed to start your cloud computing career.
Consider earning a master's degree in data analytics. If you already have a bachelor's degree in a relevant field and want to take your career to the next level, you may want to earn your master's degree in data analytics. WGU's program allows you to dive deep into analytics, data mining, machine learning, data management, and database applications, which can set you far above the rest in the job market.
Take the Cloud Digital Leader Google exam. In order to work as a Cloud Digital Leader, you need to earn the certification by passing the exam. Some need-to-know details about the exam include: 
It's 90 minutes long
There's a $99 registration fee
It can be taken online in a remote location or at a testing site
You can learn more and register for the exam here
Gain experience with cloud solutions, automation tools, and other certifications. Below are some examples of tools you may want to familiarize yourself with on your path to becoming a Cloud Digital Leader:
Cloud solutions: AWS services (EC2, VPC), VMware vCloud Suite, HP Helion Public Cloud, IBM SmartCloud, Google Cloud, AppScale, Force.com, and others
Automation tools: Chef, CFEngine, Ansible, Bcfg2, and/or Puppet
Certifications: CompTIA Cloud+, AWS, Cloud Security Alliance/CCSK, Salesforce.com, Red Hat, Google, VMware
Best Degrees for a Cloud Digital Leader
A 3-track program designed to arm you with the certifications...
A 3-track program designed to arm you with the...
A 3-track program designed to arm you with the certifications and credentials you need for a career like systems administrator, computer systems analyst, cloud support specialist, AWS support administrator, and more.
3 Tracks: Choose between a multi-cloud, AWS, or Azure focused track to learn specific software specialties.
Time: 84% of graduates finish within 18 months..
Tuition and fees: $3,790 per 6-month term.
Transfer: Your previous college coursework and existing certifications may waive course requirements, helping you finish even faster,
Certifications at no extra cost, including:
Amazon AWS Cloud Practitioner
Amazon AWS SysOps Administration–Associate
Azure Fundamentals
Developing Solutions for Microsoft Azure
LPI Linux Essentials
CompTIA A+
CompTIA Cloud+
CompTIA Security+
CompTIA Project+
Earning certs on the path to your degree gives you credentials that will boost your résumé right away, even before you complete your online degree program.

College of I.T.
Lead businesses with strong analysis skills:...
Lead businesses with strong analysis skills:...
Lead businesses with strong analysis skills:
Time: 72% of graduates finish within 18 months.
Tuition and fees: $3,940 per 6-month term.
Master data mining, visualization, and SQL—and lead analytics at the business of your choice.

College of I.T.
---
Our Online University Degree Programs Start on the First of Every Month, All Year Long
No need to wait for spring or fall semester. It's back-to-school time at WGU year-round. Get started by talking to an Enrollment Counselor today, and you'll be on your way to realizing your dream of a bachelor's or master's degree—sooner than you might think!

---
What Skills Does a Cloud Digital Leader Need?
Cloud Digital Leaders are highly regarded professionals in the tech world and hold a lot of responsibilities in their work. This means that they need quite the suite of technical skills and experience. Some of these include:
Three to five years of experience building and maintaining AWS infrastructure (VPC, EC2, Security Groups, IAM, ECS, CodeDeploy, CloudFront, S3).
A strong understanding of how to secure AWS environments and meet compliance requirements.
Expertise using Chef for configuration management.
Hands-on experience deploying and managing infrastructure with Terraform.
A solid foundation of networking and Linux administration.
Experience with Docker, GitHub, Jenkins, ELK, and deploying applications on AWS.
Ability to learn and use a wide variety of open-source technologies and tools.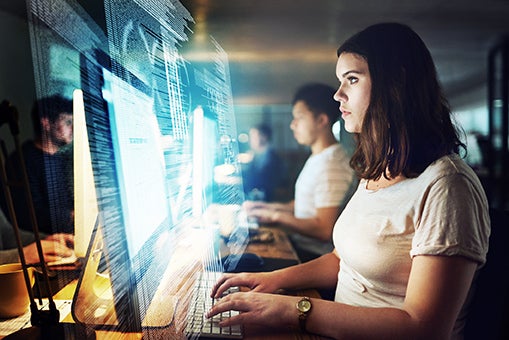 How Much Does a Cloud Digital Leader Make?
$159,010
Google Cloud Digital Leaders are some of the highest-paid cloud professionals, with annual salaries ranging from $130,000 to $200,000. The U.S. Bureau of Labor Statistics reports an average annual salary of $159,010 for computer and information systems managers. The annual salary survey reports a Google Cloud Architect Salary of $175,761. Where your salary lands within that range depends on factors such as role, experience level, and geographical location.
What Is the Projected Job Growth?
11%
The global cloud computing market is one of the fastest-growing technology markets in the world. It reached $274.79 billion in 2020 and is expected to grow at a compound annual growth rate of 19.1%, reaching $1.25 trillion by 2028, according to Grand View Research.
The job outlook for cloud roles is as promising as the salary expectations, with an 11% growth rate projected from 2020 to 2030.
How Long Does it Take to Become a Cloud Digital Leader?
Varies
How long it takes you to become a Cloud Digital Leader entirely depends on how much education you pursue and your pace. About 70% of WGU students finish the cloud computing bachelor's degree in just 35 months. The same percentage of students earn the data analytics master's degree in about 23 months. Since WGU allows students to move through the coursework at their own pace, you can complete your degree as quickly as you want. The Cloud Digital Leader certification courses take about one month to complete if you dedicate two hours per week. However, you can cut that time in half by spending more time studying each week. The exam itself is 90 minutes long.