Computational Linguist Career Guide
How to Become a Computational Linguist
Among its many other applications, artificial intelligence offers serious benefits to language analysis fields. As a computational linguist, you'll be at the forefront of AI-assisted speech synthesis as it evolves. In researching speech patterns and optimizing software platforms, you'll be able to help machines better process the way they understand human language.
If you have a passion for language and possess a strong understanding of technology and artificial intelligence, the role of a computational linguist offers a rewarding career option.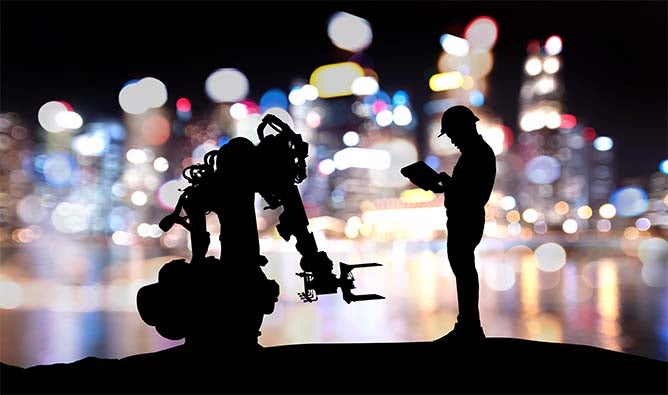 What Is a Computational Linguist?
A computational linguist researches, creates, and maintains models that help technology better process human language. You will be responsible for developing applications that communicate with technology to help computers follow human commands to a greater degree. Computational linguists possess a strong understanding of technology and artificial intelligence, especially as it relates to language analysis. They lend their skills to fields like voice recognition, language translation, and general text analysis. Many computational linguists are involved in the creation and maintenance of the world's most popular search engines.
What Does a Computational Linguist Do?
On a day-to-day basis, the role of a computational linguist differs. On some days, you will work directly on software that helps devices understand human speech. On other days, you might spend more time studying speech habits and patterns, to better understand any recent language changes or developments.
The exact responsibilities of a computational linguist may include:
Building applications that integrate human language into their operations.
Maintaining search engines and other online programs that rely heavily on user input and specific commands.

Troubleshooting any issues in the performance of recently developed technology.

Researching speech patterns, dialect changes, inflections, and other nuances in common languages.

Integrating new languages into currently active applications to broaden their user base.

Communicating with other computational linguists, language experts, and other qualified professionals to better ascertain how language will integrate with individual pieces of technology.

Protecting created platforms, software applications, software, and hardware to allow for strong encryptions and prevent data breaches.
These and other responsibilities allow computational linguists to find success each day on the job. Every day, no matter your duties, you will focus on improving the relationship between human language and technology.
What Education Does a Computational Linguist Need?
Before you can begin a rewarding career as a computational linguist, you'll need to satisfy a few educational benchmarks. First, you'll benefit from obtaining a bachelor's degree in computer science. A degree in computer science will help you learn about data structures, algorithms, give you insight into AI and machine learning, and overall help you gain important experience in technology fields that can prepare you for your career.
Additionally you may be able to earn industry certifications that can demonstrate your skills and abilities, enhancing your résumé even further. 
Problem solvers and math lovers needed! Your task: ...
Problem solvers and math lovers needed! Your...
Problem solvers and math lovers needed! Your task:
Lay the groundwork for the computing breakthroughs that will enable tomorrow's technologies. 
Time: 70% of graduates in similar programs finish within 23 months.

Tuition and fees: $3,920 per 6-month term.
Transfer: Your previous college coursework and existing certifications may waive course requirements, helping you finish even faster.
You'll have the opportunity to earn these certifications:
CompTIA Project+

Axelos ITIL Foundation

Professionals who need the skills a computer science degree provides include computer systems analysts, computer programmers, artificial intelligence specialists, software engineers, machine learning engineers, and more.
College of I.T.
---
Our online university degree programs start on the first of every month, all year long.
No need to wait for spring or fall semester. It's back-to-school time at WGU year-round. Get started by talking to an Enrollment Counselor today, and you'll be on your way to realizing your dream of a bachelor's or master's degree—sooner than you might think!

---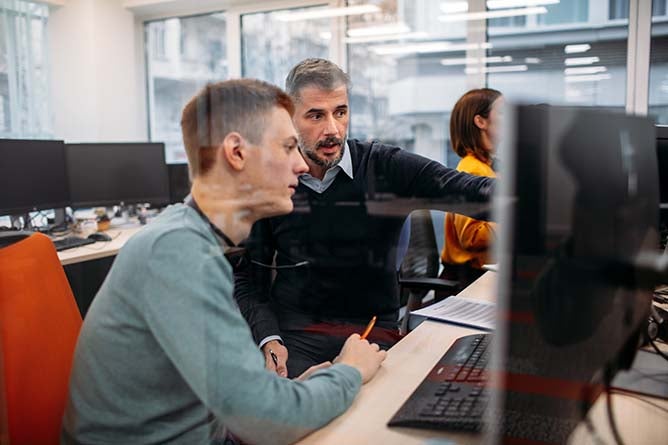 What Skills Does a Computational Linguist Need?
As a computational linguist, you will routinely rely on a defined skill set. Whether you're communicating with team members or building complex applications, your skills will help you find success in a competitive technology space.
The exact skills a computational linguist needs include:
Programming: The ability to create specific applications for language integration, through the use of specific coding languages like Python, HTML, and C++.
Mathematical proficiency: The ability to leverage simple and complex mathematical equations and models to predict technological performance and eliminate errors.

Problem-solving: The ability to pair unique problems with creative solutions to keep technology performing to expectation.

Leadership: The ability to lead team members in the research, development, troubleshooting, and deployment of artificial intelligence applications that integrate with human language.

Linguistics: The ability to fully comprehend and use language trends to improve the capabilities of applications in development.

Time management: The ability to effectively manage your schedule, and dedicate a majority of your time to the tasks requiring the most input.
These and other skills benefit computational linguists each day. You'll put technical and communicative skills to use as you develop software programs that benefit users through the correct integration of human language commands.
How Much Does a Computational Linguist Make?
$81,747
The exact income of a computational linguist varies based on factors that include your employer, employer's location, employer's available funding, years of experience, education, and obtained certifications.
In general, the salary of a computational linguist averages $81,747, with a range of roughly $55,000 to $104,000 each year.
What is the Projected Job Outlook?
9% Decline
The job outlook for computational linguists, a type of application programmer, is expected to dwindle in future years. Employment for computer programmers, in general, is expected to decline 9% from 2019 to 2029, mainly as a result of the increased popularity of the field.
In addition, individuals can take on programming roles like that of a computational linguist from anywhere in the world. As a result, companies will often hire programmers with significantly lower costs, even though they may not have many of the qualifications that certify superior computational linguists.
Where Do Computational Linguists Work?
Varies
The role of a computational linguist is one of the most popular modern machine learning jobs. Therefore, computational linguists can work in a variety of locations. Depending on the nature of the technology you're working on, you could find yourself in almost any corporate environment imaginable.
Computational linguists often work for:
-Research companies and firms
-Software application developers
-Hardware developers
-Internet and cable service providers