Computer Scientist Career Guide
How to Become a Computer Scientist
To solve problems that companies might face, computer scientists create solutions that combine technology and analytics. Using common programming languages, computer scientists build programs, applications, and platforms that help businesses of all sizes prepare for the future.
Often working with engineers and other technology specialists, computer scientists are responsible for the creation, installation, delivery, and ongoing optimization of specialized computer programs. Whether for a healthcare center or a high school, programs designed by computer scientists help organizations solve specific problems.
If you're someone who thrives in a technology environment and you're looking to put a knowledge of computing and programming to use, the role of a computer scientist may be a rewarding career option.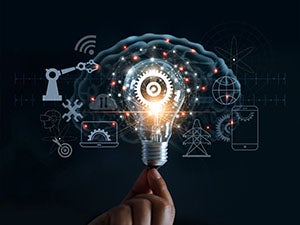 What Is a Computer Scientist?
One of several career paths available to individuals with a computer science degree, computer scientists partner with companies that need specific technological solutions. Perhaps a healthcare organization needs a platform that makes it easier for patients to schedule appointments. Maybe a storefront needs a way to catalog inventory in real-time. Whatever the issue, computer scientists leverage skills in coding and network management to create solutions according to company needs.
Depending on their role, computer scientists are sometimes referred to as computer engineers. In larger organizations, the role of a computer engineer is often distinct from that of a computer scientist. For smaller projects, the same individual might fulfill both roles.
To begin a job as a computer scientist, you'll likely need to obtain a valid undergraduate degree. In addition, potential employers might require that you gain at least a year or two of experience in a technology, IT, cloud computing, or another related field.
What Does a Computer Scientist Do?
Each day, computer scientists are kept busy with a variety of tasks. On some days, computer scientists might build applications that help companies thrive. On other days, computer scientists might spend time communicating directly with clients to better understand their needs.
The exact responsibilities of a computer scientist can include:
Communicating with company representatives to identify their initial computer science needs.
Creating computer platforms or applications according to a company's needs and preferences.

Building algorithms that support front-end platforms used by company representatives.

Troubleshooting created platforms for potential issues before they are delivered to the client.

Launching platforms and addressing initial bugs after programs go live.

Optimizing platforms according to a company's ongoing needs.

Integrating a company's existing networks into a newly launched program.

Analyzing data received from a company's computer programs to identify opportunities for further efficiency.
These and other responsibilities make computer scientists into valuable members of a technology team, helping to ideate, create, and launch computer programs that solve a client's issues.
Where Do Computer Scientists Work?
Depending on the nature of their hire, computer scientists can work in a variety of locations. While some computer scientists can be contracted to work specifically with a single client, other computer scientists work internally for private businesses.
Computer scientists can work in the following locations:
Private businesses
Nonprofit organizations

Technology research firms

Digital marketing agencies

Information technology departments

Educational institutions

Healthcare organizations

Banks, credit unions, and investment firms
Computer scientists commonly work in technology, healthcare, education, and finance fields, given the importance of protecting user data. However, virtually every industry needs effective computing services. As a result, you could work in virtually any field as a computer scientist.
What Education Does a Computer Scientist Need?
Computer scientists can begin fulfilling careers soon after they complete a few educational requirements. First, you'll need to obtain a Bachelor's Degree in Computer Science, or a Bachelor's Degree of Information Technology.
Your undergraduate degree will help prepare you for life in a professional computer science career. You'll develop skills in web development, IT, data analysis, and artificial intelligence — all skills that might be necessary to create the programs a client needs. Our undergraduate program also teaches leadership foundations, which can help you guide the right computer science team toward success.
Problem solvers and math lovers needed! Your task: ...
Problem solvers and math lovers needed! Your...
Problem solvers and math lovers needed! Your task:
Lay the groundwork for the computing breakthroughs that will enable tomorrow's technologies. 
Time: 70% of graduates in similar programs finish within 23 months.

Tuition and fees: $3,920 per 6-month term.
Transfer: Your previous college coursework and existing certifications may waive course requirements, helping you finish even faster.
You'll have the opportunity to earn these certifications:
CompTIA Project+

Axelos ITIL Foundation

Professionals who need the skills a computer science degree provides include computer systems analysts, computer programmers, artificial intelligence specialists, software engineers, machine learning engineers, and more.
College of I.T.
Information Technology – B.S.
Award-winning coursework and value-add certifications make this...
Award-winning coursework and value-add...
Award-winning coursework and value-add certifications make this online program a top choice.
Time: 71% of graduates finish within 30 months.
Tuition and fees: $3,920 per 6-month term.
Certifications: Includes AWS, ITIL, LPI and CompTIA.
The LPI Linux Essentials and ITIL® Foundation Certification are central to this program. Included CompTIA certifications are A+, Network+, Security+, and Project+.
College of I.T.
---
Our online university degree programs start on the first of every month, all year long.
No need to wait for spring or fall semester. It's back-to-school time at WGU year-round. Get started by talking to an Enrollment Counselor today, and you'll be on your way to realizing your dream of a bachelor's or master's degree—sooner than you might think!

---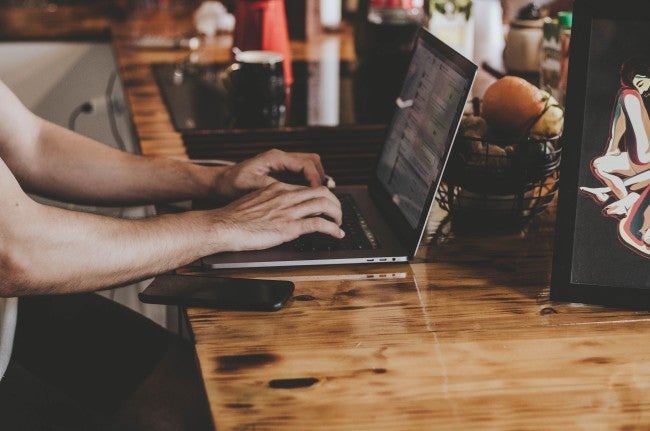 What Skills Does a Computer Scientist Educator Need?
Computer scientists rely on several skills each day to succeed. Whether communicating with clients or coding specific programs, computer scientists operate with specific skillsets to create and launch a variety of applications.
The exact skills a computer scientists needs can include:
Programming: The ability to use coding languages like Java and Python to build secure, efficient computer programs.
Network management: The ability to manage a company's network, implementing cybersecurity measures, and allocating appropriate user access permissions to all employees.

Cloud management: The ability to manage a company's cloud-based applications, integrating them with existing networks and updating them whenever necessary.

Data analysis/reporting: The ability to gather, analyze, report on, and protect collected data that can promote more efficient operations.

Troubleshooting: The ability to identify any potential problems that a computing platform might face, solving for all bugs before platforms go live.

Mathematical proficiency: The ability to use a variety of mathematical structures and algorithms, all necessary to build and maintain a company's requested computing platforms.

Optimization: The ability to tailor specific computing programs according to a company's ongoing needs, as well as any new issues they face.

Interpersonal communication: The ability to correspond effectively with any team members, company representatives, and executives.

Instruction: The ability to teach new hires about specific procedures that promote efficiency and keep client data safe.
These and other skills help computer scientists to operate efficiently each day, while helping to create products that meet a company's technology needs.
How Much Does a Computer Scientist Make?
$81,619
The exact income of a computer scientist can depend on several factors, including your employer, employer's location, years of experience, education, and obtained certifications. The salary of a computer scientist can average $81,619, with a range of roughly $53,000 to $138,000 earned each year.
What Is the Projected Job Growth?
15%
Do I Need a Certification to be a Computer Scientist?
Yes
Computer scientists might also need to obtain a few certifications. These certifications further develop your skills in specific computing fields, and can help separate you from the rest of the field when you're applying to computer scientist positions. 
As a computer scientist, you might need the following IT certifications:
-ITIL®** Foundation Certification
-CompTIA Project+ Certification
ITIL® is a registered trade mark of AXELOS Limited, used under permission of AXELOS Limited. The Swirl logo™ is a trademark of AXELOS Limited, used under permission of AXELOS Limited. All rights reserved