Cyber Auditor Career Guide
A cyber auditor works with companies and organizations to provide comprehensive audits of online security systems involving a detailed report about existing cybersecurity systems, analyses of whether the systems run efficiently or effectively, and recommendations on changes to protocols and infrastructure.
Cyber auditors are also known as security auditors. 
Depending on the size of the organization, audits might be rolled out at the department level, but some organizations are small enough that the entire system can be audited at once.
A cyber auditor or security auditor is not the same as a penetration tester although some duties overlap (e.g., a cyber auditor assesses a computer system based on established standards and makes recommendations to help the system become compliant, whereas a penetration tester is responsible for finding and exploiting vulnerabilities and providing an assessment and recommendation report to the management. 
What Does a Cyber Auditor Do?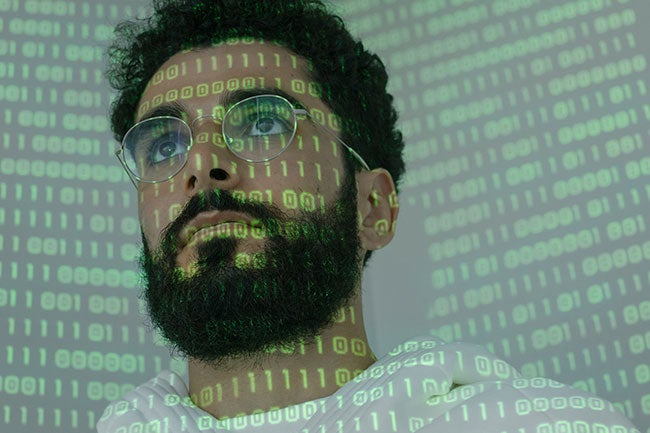 Providing an independent or internal review of security controls and information systems
Testing the safety and effectiveness of individual components of cybersecurity defenses

Providing an overview of the audit process

Executing cybersecurity audits

Analyzing/investigating any recent breaches or security concerns

Evaluating internal security systems, controls, and policies

Ensuring compliance with application-related laws and regulations

Writing technical reports that analyze/interpret audit results

Writing stakeholder reports that use accessible language to explain the process and recommendations
How Do I Become a Cyber Auditor?
Best Degrees for a Cyber Auditor
Cybersecurity and Information Assurance – B.S.
Protect your career and earning potential with this degree....
Protect your career and earning potential with...
Protect your career and earning potential with this degree.
Employer approval: 74% of graduates finish within 18 months.
Tuition: $3,950 per 6-month term.
Some careers and jobs this degree will prepare you for:
Cyber crimes investigator
Director of cybersecurity
Chief of cyber counterintelligence
Cybersecurity engineer
Cyber operations planner
Certifications included in this program at no extra cost include:
Certified Cloud Security Professional (CCSP) - Associate of (ISC)2 designation
Systems Security Certified Practitioner (SSCP) - Associate of (ISC)2 designation

ITIL® Foundation Certification

CompTIA A+
CompTIA Cybersecurity Analyst Certification (CySA+)
CompTIA IT Operations Specialist
CompTIA Network+
CompTIA Network Vulnerability Assessment Professional
CompTIA Network Security Professional
CompTIA PenTest+
CompTIA Project+
CompTIA Secure Infrastructure Specialist
CompTIA Security+
CompTIA Security Analytics Professional
College of I.T.
Cybersecurity and Information Assurance – M.S.
Become the authority on keeping infrastructures and information...
Become the authority on keeping infrastructures...
Become the authority on keeping infrastructures and information safe.
Time: 76% of graduates finish within 24 months.
Tuition and fees: $4,295 per 6-month term.
Certifications: cost of two EC-Council certs, included.
The curriculum is closely aligned with the National Initiative for Cybersecurity Education (NICE) Workforce Framework, plus includes the opportunity to earn these certifications:

EC-Council Certified Ethical Hacker

EC-Council Computer Hacking Forensic Investigator (CHFI)

This program was designed in collaboration with national intelligence organizations and IT industry leaders, ensuring you'll learn emerging technologies and best practices in security governance.
College of I.T.
---
Our Online University Degree Programs Start on the First of Every Month, All Year Long
No need to wait for spring or fall semester. It's back-to-school time at WGU year-round. Get started by talking to an Enrollment Counselor today, and you'll be on your way to realizing your dream of a bachelor's or master's degree—sooner than you might think!

---
What Skills Does a Cyber Auditor Need?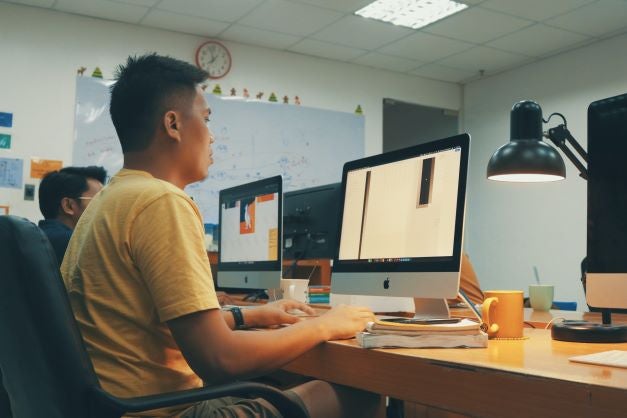 Ability to identify risky IT procedures
Ability to identify potential software and hardware vulnerabilities

Experience with risk management and mitigation

Technical skills required to assess the status of networks and systems

Penetration testing

Policy development

Ability to develop recommendations for heightened security

Ability to communicate recommendations to stakeholders
How Much Does a Cyber Auditor Make?
$102,600
The U.S. Bureau of Labor Statistics (BLS) reports that the median annual salary for information security analysts, including cyber auditors, is $102,600.
What Is the Projected Job Growth?
33%
The BLS job growth projections for the field are likewise positive, as they expect the field to expand by a healthy 33% through 2030.
Where Does a Cyber Auditor Work?
Varies
Cyber auditors work within companies or organizations or work independently and provide services to other companies and organizations. If they work for a company, they typically work in the IT or IT security department.