Cybersecurity Analyst Career Guide
How to Become a Cybersecurity Analyst
Between 2013 and 2021, the number of unfilled cybersecurity positions is expected to grow by a whopping 350%; don't expect the demand for cybersecurity analysts to fall any time soon.
A cybersecurity analyst protects an organization from cyberthreats and actively develops protocols used to respond to and quell cyberattacks. Cybersecurity analysts protect organizational infrastructure, such as computer networks and hardware devices, from cybercriminals and hackers seeking to cause damage or steal sensitive information.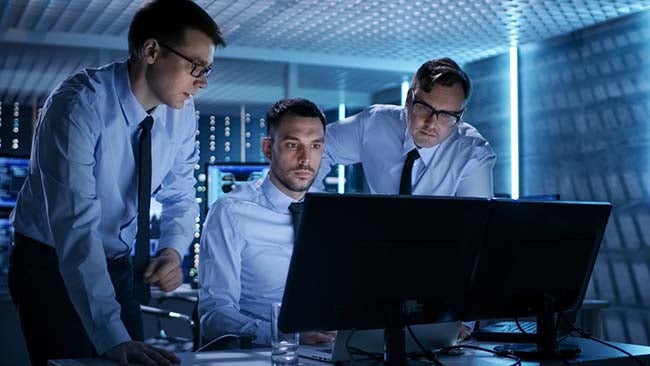 What Is a Cybersecurity Analyst?
A cybersecurity analyst is a trained cyberprofessional who specializes in network and IT infrastructure security. The cybersecurity analyst thoroughly understands cyberattacks, malware, and the behavior of cybercriminals, and actively seeks to anticipate and prevent these attacks. The analyst usually possesses at least a bachelor's degree in cybersecurity or a related field.
What Does a Cybersecurity Analyst Do?
A cybersecurity analyst protects company hardware, software, and networks from cybercriminals. The analyst's primary role is to understand company IT infrastructure in detail, to monitor it at all times, and to evaluate threats that could potentially breach the network. The cybersecurity analyst continuously looks for ways to enhance company network security and protect its sensitive information.
The cybersecurity analyst is also responsible for:
Configuring tools: This may come in the form of virus software, password protectors, and vulnerability management software. They will evaluate what the company needs and use these tools to protect its information.
Reporting: The analyst will detail what is currently going on in the network and evaluate its strengths. One of the skills needed is learning to read these reports. They will show what is well-protected and indicate if there is any unusual activity in the network.

Evaluate weaknesses: No network is fully secure, but the goal is to make it as secure as possible. Part of the job is to continuously test all company networks and find weaknesses before bad actors or external threats can compromise them. 
What Education Does a Cybersecurity Analyst Need?
Cybersecurity analysts are more entry-level roles in the cybersecurity field. In order to be qualified, you will need a bachelor's degree in cybersecurity and information assurance. This type of degree program will help you learn IT fundamentals as well as critical cybersecurity foundations that will prepare you for the requirements of this job. Scripting and programming, data management, penetration testing, hacking and countermeasures, and more will all be critical elements of your cybersecurity education.
Best Degrees for Cybersecurity Analysts
Cybersecurity and Information Assurance – B.S.
Protect your career and earning potential with this degree....
Protect your career and earning potential with...
Protect your career and earning potential with this degree.
Employer approval: 74% of graduates finish within 18 months.
Tuition: $3,950 per 6-month term.
Some careers and jobs this degree will prepare you for:
Cyber crimes investigator
Director of cybersecurity
Chief of cyber counterintelligence
Cybersecurity engineer
Cyber operations planner
Certifications included in this program at no extra cost include:
Certified Cloud Security Professional (CCSP) - Associate of (ISC)2 designation
Systems Security Certified Practitioner (SSCP) - Associate of (ISC)2 designation

ITIL® Foundation Certification

CompTIA A+
CompTIA Cybersecurity Analyst Certification (CySA+)
CompTIA IT Operations Specialist
CompTIA Network+
CompTIA Network Vulnerability Assessment Professional
CompTIA Network Security Professional
CompTIA PenTest+
CompTIA Project+
CompTIA Secure Infrastructure Specialist
CompTIA Security+
CompTIA Security Analytics Professional
College of I.T.
Cybersecurity and Information Assurance – M.S.
Become the authority on keeping infrastructures and information...
Become the authority on keeping infrastructures...
Become the authority on keeping infrastructures and information safe.
Time: 76% of graduates finish within 24 months.
Tuition and fees: $4,295 per 6-month term.
Certifications: cost of two EC-Council certs, included.
The curriculum is closely aligned with the National Initiative for Cybersecurity Education (NICE) Workforce Framework, plus includes the opportunity to earn these certifications:

EC-Council Certified Ethical Hacker

EC-Council Computer Hacking Forensic Investigator (CHFI)

This program was designed in collaboration with national intelligence organizations and IT industry leaders, ensuring you'll learn emerging technologies and best practices in security governance.
College of I.T.
---
Our online university degree programs start on the first of every month, all year long.
No need to wait for spring or fall semester. It's back-to-school time at WGU year-round. Get started by talking to an Enrollment Counselor today, and you'll be on your way to realizing your dream of a bachelor's or master's degree—sooner than you might think!

---
Top Certifications for Cybersecurity Analysts
Top industry certifications, along with a degree, are often required by employers of cybersecurity analysts. That is why WGU offers valuable certifications with degree programs at no extra cost. Learn more about certifications and how they add value to your résumé.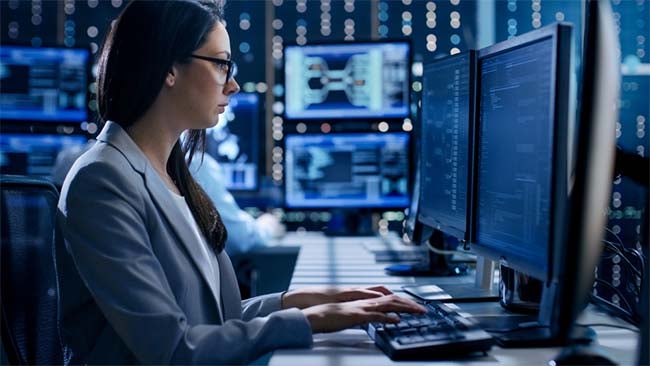 What Skills Does a Cybersecurity Analyst Need?
The job of a cybersecurity analyst is a specialized position that requires a unique skill set. Some of the required skills of a cybersecurity analyst are:
Communication: You may understand the threats to your company's network, but you need to be able to explain them in laymen's terms to others. You will have to communicate with others a lot in this job and work with a team that is responsible for security.
IT knowledge: This job requires you to stay up-to-date on trends in the technology world. You need to be aware of the best practices, techniques, and any laws that change.

Creativity: You may not think a cybersecurity expert needs to be creative, but this is a must! You need to think of creative ways that bad guys can breach your organization's system, then think of creative solutions to prevent them.

Strong attention to detail: This is not something that should be overlooked. You need to be detail-oriented for this job, paying strong attention to the smallest adjustments and changes in your organization's network.
How Much Does a Cybersecurity Analyst Make?
$102,600
According to the Bureau of Labor Statistics (BLS), the average annual salary of a cybersecurity analyst is $102,600 The longer you are in this field, the more you can earn. However, if you have a master's degree and a specialized skill set, you may be able to earn more money. There will be different pay rates for various titles. 
What Is the Projected Job Growth?
31%
Our world is changing, and more companies are relying on technology for most of their work. This is great news if you want to become a cybersecurity analyst in 2021. The projected growth in this field is 31% until 2029. Companies relying on technology will start seeking more people to help protect their systems and networks. The demand is increasing, and this demand will ensure that you have a stable career.
Do Cybersecurity Analysts Need Certifications?
Yes
Why do you need certifications? They help prove to employers that you understand specific programs and procedures. Some of the industry-standard certifications you may need as a cybersecurity analyst are:
Certified Cloud Security Professional (CCSP)
Systems Security Certified Practitioner (SSCP)
A+ (CompTIA)
Cybersecurity Analyst Certification, CySA+ (CompTIA)
Network+ (CompTIA)
Network Vulnerability Assessment Professional (CompTIA)
Network Security Professional (CompTIA)
Security Analytics Professional (CompTIA)
Security+ (CompTIA)
Project+ (CompTIA)
PenTest+ (CompTIA)
IT Operations Specialist (CompTIA)
Secure Infrastructure Specialist (CompTIA)
ITIL®1 Foundation