Financial Software Engineer Career Guide
How to Become a Financial Software Engineer
Careers in software engineering have increasingly grown in popularity in recent years. The industry is expected to continue growing over the next several years, creating fruitful career opportunities for aspiring software engineers. 
As a financial software engineer, you would be working for a company that specializes in systems and programs for the financial industry. This could mean that you work at a bank, a financial management firm, a credit card company, or a SaaS (Software as a Service) company that specializes in finance.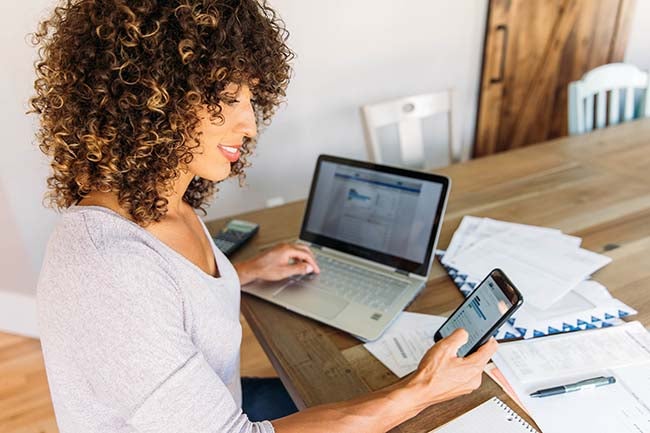 What Is a Financial Software Engineer?
A financial software engineer is someone who develops, modifies, and updates software programs for the finance and banking industry. They work with a variety of different businesses to develop anything from financial education software to debit/credit card software. 
In this role it will be helpful if you have some knowledge of the financial industry as a whole. Plus, most software engineer jobs will require extensive knowledge of at least one modern coding language (i.e., Javascript, Swift, or Scala.)

What Does a Financial Software Engineer Do?
The responsibilities of a financial software engineer will vary from job to job but, in general, you can expect to be responsible for some of the following tasks: 
Identify requirements for financial software. You'll work with management and other departments to identify end-user specifications and requirements for financial software programs. 

Design algorithms to create new financial software programs. You'll be working directly on the algorithms that will dictate how the programs and applications function. 
Test new programs and applications. You'll thoroughly test financial software programs once they've been developed to identify and troubleshoot bugs.
Troubleshoot and maintain existing financial software. It will be up to you to troubleshoot any issues, make improvements, and provide support to end-users.
Assess user feedback. You'll assess feedback from end-users to make changes and improvements to your financial software programs.
What Education Does a Financial Software Engineer Need?
A bachelor's degree is typically needed to attain a job as a financial software engineer. A bachelor's degree in software engineering, specifically would be ideal in this field. In a software engineering degree program, you will learn crucial programming languages such as Java and C++. You will learn about scripting, data management, user experience design, and more. All of these skills are critical to your success in software engineering. 
You will also need some experience or understanding of finances and financial software in order to be qualified for this role. This can come from internship or entry-level job experience where you are able to work closely with financial software in a business setting.
Where Do Financial Software Engineers Work?
The different industries and employers that financial software engineers can work with may surprise you. It's not only banks and credit unions, but any type of company that works with financial systems, programs, and/or software. 
Banks and Credit Unions. While there may not be a distinct need for software engineers at smaller banks and credit unions, the need for development and support at large financial institutions certainly exists. 

Credit Card Companies. Credit card companies are always working to create new software to stay competitive within the industry. There are different levels to software engineer jobs at a credit card company—everything from entry-level to senior management. 
Investment Firms. Other types of financial service companies, like wealth management and investment firms, will hire engineers to create software and tools that will help with investment efficiency and accuracy. 
SaaS Companies. There are plenty of SaaS companies that create software programs specifically for the banking and financial industry. This is a good opportunity to get hands-on experience at every point in the software engineering process. 
Software engineers are hired by a wide range of companies because of their capacity to create useful, secure platforms that immediately satisfy customer needs. These employers can include financial institutions, schools and universities, government businesses, and entertainment firms.
Best Degree for Financial Software Engineers
Software Engineering – B.S.
You're a creative and tech genius who wants the bigger...
You're a creative and tech genius who wants the...
You're a creative and tech genius who wants the bigger opportunities.
Time: 70% of graduates finish similar programs within 40 months.
Tuition and fees: $3,625 per 6-month term.
Certifications included in this program at no additional cost are:
CompTIA Project +
AWS Certified Cloud Practitioner 
ITIL®1 Foundation Certification
There are a wide variety of job titles this degree program prepares students for, including:
Software Engineer

Application Analyst
Software Tester
Systems Analyst
Multimedia Programmer
Software engineers are in-demand across organizations in every industry. Secure your future with a degree and additional certifications.
College of I.T.
---
Our online university degree programs start on the first of every month, all year long.
No need to wait for spring or fall semester. It's back-to-school time at WGU year-round. Get started by talking to an Enrollment Counselor today, and you'll be on your way to realizing your dream of a bachelor's or master's degree—sooner than you might think!

---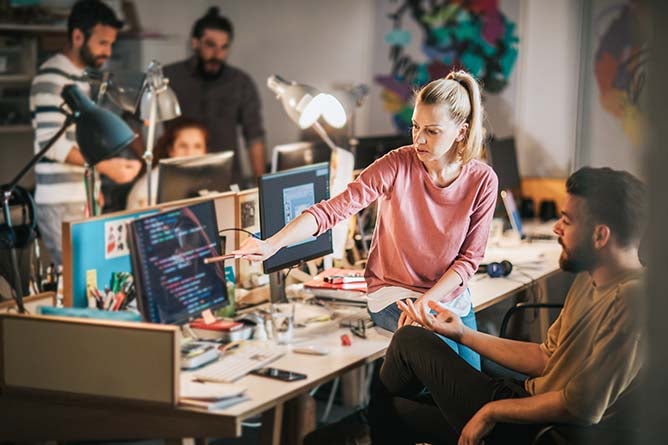 What Skills Does a Software Engineer Need?
There are certain skills that every financial software engineer needs to have to get a position within the industry:
Computer skills - both basic and advanced

Programming languages - you must be well-versed in at least one programming language
Self-development skills - to keep up-to-date with fast-changing trends
Mathematically inclined - knowing basic and advanced mathematical equations is helpful
Acute attention to detail - it's easy to overlook elements in software engineering
Coding experience: -some experience in coding will be necessary
How Much Does a Financial Software Engineer Make?
$101,000
What Is the Projected Job Growth?
22%
The job outlook for financial software engineers is great. The software engineering industry is expected to grow by 22% over the next decade, which is considered "much faster" compared to other industries. 
Companies today are becoming increasingly creative with software engineering, and the financial industry is full of opportunities in this field. 

Do I Need Certifications to Become a Financial Software Engineer?
Yes
Financial software engineers are not always required to obtain related certifications, but to stand out for roles and hone your skills, certs are always a good idea. Degree programs that offer both a degree and certifications can help you boost your résumé. Here are a few certifications that employers want to see most:
-CompTIA A+
-CompTIA Project+

-CIW User Interface Designer

-ITIL®1 Foundation