Information Security Analyst Career Guide
How to Become an Information Security Analyst

Barely a day goes by now without cybercrime hitting the news. In response to this growing online threat, companies are hiring more and more information security analysts. Their job is to guarantee the online security of an organization and prevent breaches of confidential material. And with a 31% predicted growth rate, the time has never been better to jump into this fast-growing and well-paid career.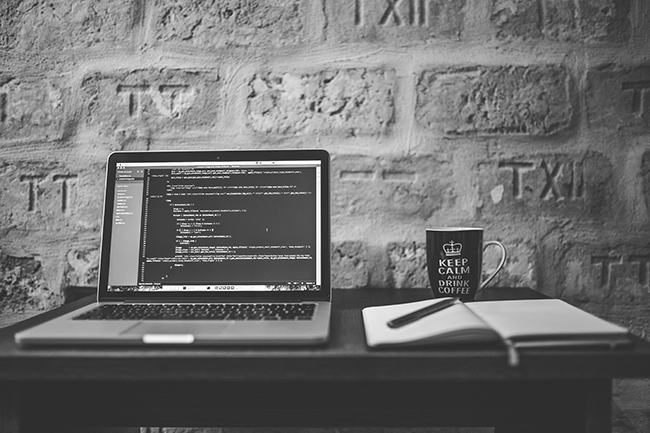 What Is An Information Security Analyst?
An information security analyst is responsible for protecting their employers' computer network and ensuring the security systems are up to scratch. This means everything from monitoring systems, preparing staff on how to respond to a potential attack, and educating others on current security procedures to prevent cybercriminals from getting a foothold in their network.
What Does An Information Security Analyst Do?
The main part of their job is to protect the company from cybercrimes. The amount of online crime is rising with phishing, malware, and trojan horse attacks becoming commonplace. For companies working in sensitive industries, protecting their assets and blueprints can be a serious matter, with criminals charging multi-million dollar ransoms. Prevention is the best step, and the day-to-day of an information security analyst will look a little something like this:
Security. Every computer system needs to be protected. An Information Security Analyst will ensure the correct security software, firewalls, and encryption programs are installed and up to date on all systems. Furthermore, they'll train IT staff and computer users on the best procedures to avoid being attacked in the first place.
Testing. Even the tightest of security systems can be breached. So a good information security analyst will work to plug those - often by acting as a cybercriminal. By simulating cyberattacks on their organization's IT system they can see what vulnerabilities exist and fix them before they're exploited in real life.
Staying in the loop. Cybercriminals and the technologies they use are constantly changing, so a good information security analyst needs to change with them. A large part of their job will involve researching the latest trends in hacking and security, communicating security needs to the organization, and even conducting research into the most effective technology for protecting their company's data.
How Do I Become an Information Security Analyst?
Step One: Get a good education
Most information security analysts have a bachelor's degree at the least. They are expected to be highly knowledgeable in the field of IT and security, and some companies prefer candidates who have a master's degree in a relevant subject, not to mention years of experience in the IT field. Getting a degree in cybersecurity or cloud computing is a great way for prospective information security analysts to draw attention to themselves during their job hunt, and increase the odds of landing the career of their dreams.
Becoming an information security analyst requires a solid foundation in IT. One of the best ways to go about this is by applying for a bachelor's degree in cybersecurity or even cloud computing. These programs will prepare applicants for a rewarding career by teaching them the latest in cybersecurity, cloud systems, network structures, best practices, and tools. A good degree program will often include top industry certifications, which according to the U.S. Bureau of Labor Studies, many employers prefer. Whichever degree program a student chooses, it's important to stay up to date and engaged with the rapidly changing technology of cybercrime, if one is to be an effective information security analyst.
Becoming an information security analyst requires a firm background in IT and a lot of experience in the field. With that in mind, here are the steps that potential information security analysts should follow to have a successful career in their dream job.
Step Two: Experience in the field
Most companies and organizations will require their information security analysts to have previous experience. So after completing your studies, students are recommended to apply for jobs in IT departments. Working as a network or systems administrator is a generally accepted path for those who seek to move into security.
Step Three: Licenses and Certificates
It's important to understand just how fast technology changes. The software and methods that hackers use today may be obsolete tomorrow. Any information security analyst worth their salt will stay up to date by taking their professional development seriously. There are many ways to do this—including studying for certificates and licenses.
Cybersecurity and Information Assurance – B.S.
Protect your career and earning potential with this degree....
Protect your career and earning potential with...
Protect your career and earning potential with this degree.
Time: 70% of graduates finish within 29 months.
Tuition and fees: $4,245 per 6-month term.
Some careers and jobs this degree will prepare you for:
Cyber crimes investigator
Director of cybersecurity
Chief of cyber counterintelligence
Cybersecurity engineer
Cyber operations planner
Certifications included in this program at no extra cost include:
Certified Cloud Security Professional (CCSP) - Associate of (ISC)2 designation
Systems Security Certified Practitioner (SSCP) - Associate of (ISC)2 designation

ITIL® Foundation Certification

CompTIA A+
CompTIA Cybersecurity Analyst Certification (CySA+)
CompTIA IT Operations Specialist
CompTIA Network+
CompTIA Network Vulnerability Assessment Professional
CompTIA Network Security Professional
CompTIA PenTest+
CompTIA Project+
CompTIA Secure Infrastructure Specialist
CompTIA Security+
CompTIA Security Analytics Professional
College of I.T.
Cybersecurity and Information Assurance – M.S.
Become the authority on keeping infrastructures and information...
Become the authority on keeping infrastructures...
Become the authority on keeping infrastructures and information safe.
Time: 70% of graduates finish within 22 months.
Tuition and fees: $4,590 per 6-month term.
Certifications: cost of two EC-Council certs, included.
The curriculum is closely aligned with the National Initiative for Cybersecurity Education (NICE) Workforce Framework, plus includes the opportunity to earn these certifications:

EC-Council Certified Ethical Hacker

EC-Council Computer Hacking Forensic Investigator (CHFI)

This program was designed in collaboration with national intelligence organizations and IT industry leaders, ensuring you'll learn emerging technologies and best practices in security governance.
College of I.T.
A program designed to arm you with the certifications and...
A program designed to arm you with the...
A program designed to arm you with the certifications and credentials you need for a career like systems administrator, computer systems analyst, cloud support specialist, AWS support administrator, and more.
Time: 70% of graduates finish within 35 months.
Tuition and fees: $4,085 per 6-month term.
Transfer: Your previous college coursework and existing certifications may waive course requirements, helping you finish even faster,
Certifications included, at no extra cost:
Amazon AWS Cloud Practitioner
Amazon AWS SysOps Administration–Associate
LPI Linux Essentials
CompTIA A+
CompTIA Cloud+

CompTIA Network+
CompTIA Security+
CompTIA Project+
Axelos ITIL® Foundation
Earning certs on the path to your degree gives you credentials that will boost your résumé right away, even before you complete your online degree program.

College of I.T.
---
Our online university degree programs start on the first of every month, all year long.
No need to wait for spring or fall semester. It's back-to-school time at WGU year-round. Get started by talking to an Enrollment Counselor today, and you'll be on your way to realizing your dream of a bachelor's or master's degree—sooner than you might think!

---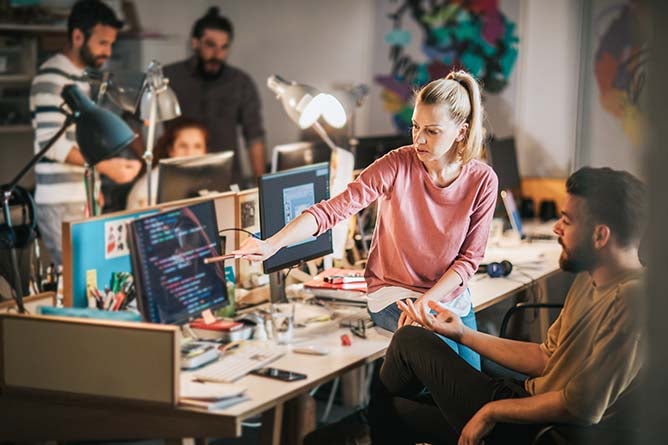 What Skills Does an Information Security Analyst Need?
Any information security analyst will need a variety of IT and human skills to excel at their job. They'll be working as part of a team, and have to be able to focus in order to plug any holes in security.
Problem-solving
Logical and detailed oriented thinking

Focus

The ability to work as part of a team

Communication, as they may be asked to explain IT security to those who don't know much about the subject
How Much Does an Information Security Analyst Make?
$103,590
The U.S. Department of Labor (BLS) reports an average wage of $103,590. Those in the lowest 10% of that make around $60,060, while the lucky 10% at the top are pulling in a yearly salary of $163,300. That makes a career in information security analysis one of the highest paying in IT, with the average salary for computer-related occupations coming in at $91,250.
What is the Projected Job Growth?
31%
The job outlook for information security analysts is fantastic. The BLS predicts a 31% growth across the 2019-2029 period. The average job growth rate is 4%. With the rise of cyberattacks, more and more companies are realizing the need for a competent security analyst capable of protecting their assets and information.
Where Does an Information Security Analyst Work?
Varies
Statistics from the BLS, 26% of them work in computer systems design or related services. 18% are in finance and insurance. 9% work in company management, 8% in information services, and just 6% in administrative or supporting roles.