Information Security Manager Career Guide
How to Become an Information Security Manager
Information security managers specialize in protecting an organization's computer systems, networks, and databases from cyber threats and security breaches. This field is ideal for people with technical abilities who can make strategic decisions and apply their skills in high-pressure situations. 
There are a variety of related jobs in cybersecurity, and all require an education that teaches technical skills, strategic thinking, and the ability to work as part of a team.
Here is what you need to know if you are interested in this challenging and potentially lucrative field.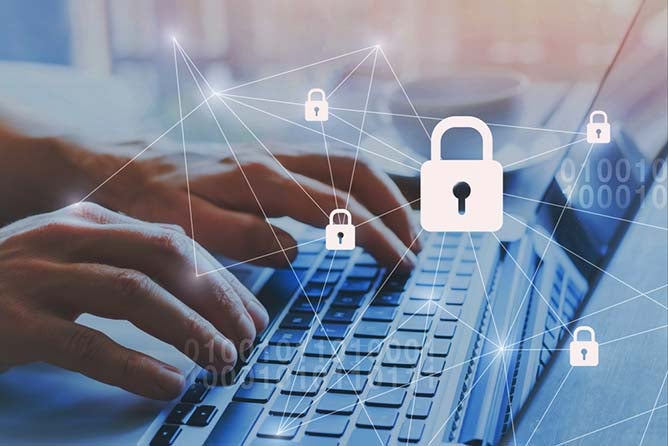 What is an Information Security Manager?
Every company, organization, and agency uses computer systems to access, send, and store data. This information has value and security managers are in charge of protecting it. This job focuses on proactively setting up defenses against threats and responding to security breaches if they occur.
Information security professionals acquire specific technical skills during an undergraduate program. Learning about analyzing network activity, monitoring users, understanding vulnerabilities, performing scans, and preventing network intrusion are essential for anyone following this career path.
However, those with plans to ascend to a security manager position can learn additional skills in a graduate-level program or during professional certification courses. 
What Does an Information Security Manager Do?
An information security manager's duties focus on building, maintaining, and updating cybersecurity systems and practices, and responding to breaches should they occur. 
In a larger organization or company, a manager heads a cybersecurity team. In a smaller company, they may handle all the tasks themselves or work with non-specialist IT personnel. 
Here are some of the key duties that information security managers perform regardless of the setting in which they work:
Monitoring all network operations and infrastructure. Information security managers are responsible for regularly going through logs to look for suspicious activity and maintaining an organization's data systems and networks. 
Monitoring internal and external policy compliance. In this career, you monitor employee operations and client interactions to ensure compliance with the organization's cybersecurity policies. 

Maintaining all security tools and technology. Information security managers are responsible for ensuring that all security programs, tools, and technologies are working correctly, as well as providing the necessary protections to the company's networks, digital communications, and databases.

Implementing new technology. Information security managers monitor the implementation of any new technology, hardware, or software. They ensure that these systems are secure and do not create any new vulnerabilities for the existing network. 

Monitoring regulation compliance. This is a critical duty for information security managers who work in heavily regulated industries, such as finance or healthcare, that handle, transmit, and store personal information.
Information security managers also advise management-level personnel and decision-makers on cybersecurity matters.
Where Do Information Security Managers Work?
Organizations and companies in nearly all industries rely on computer systems, and they need to ensure that their data and networks are secure. Because of such widespread demand for information security, qualified professionals can work almost anywhere. 
Here are some examples of companies and industries that often hire information security managers. 
Financial services companies
Computer and information systems companies

Internet service providers

Healthcare and pharmaceutical companies

Brick-and-mortar and online retailers

Manufacturing

Telecommunications companies

Government agencies

Cybersecurity service providers

The educational requirements for information security managers are similar regardless of where they choose to work.
What Education Does an Information Security Manager Need?
Given the considerable technical ability required for a career as an information security manager, applicants for an entry-level position typically need at least a bachelor's degree in cybersecurity or an IT degree with a significant amount of coursework related to cybersecurity.  
Following up the bachelor's degree with a master's degree in information security can help you prepare for a management position. During such a program, you will increase your level of technical skill and also learn the strategic thinking and leadership skills necessary for a senior position. Master's degree holders can often enter the workforce at a higher level than those with a bachelor's degree.
What Degrees are Best for an Information Security Manager?
Cybersecurity and Information Assurance – B.S.
Protect your career and earning potential with this degree....
Protect your career and earning potential with...
Protect your career and earning potential with this degree.
Employer approval: 74% of graduates finish within 18 months.
Tuition: $4,265 per 6-month term.
Some careers and jobs this degree will prepare you for:
Cyber crimes investigator
Director of cybersecurity
Chief of cyber counterintelligence
Cybersecurity engineer
Cyber operations planner
Certifications included in this program at no extra cost include:
Certified Cloud Security Professional (CCSP) - Associate of (ISC)2 designation
Systems Security Certified Practitioner (SSCP) - Associate of (ISC)2 designation

ITIL® Foundation Certification

CompTIA A+
CompTIA Cybersecurity Analyst Certification (CySA+)
CompTIA IT Operations Specialist
CompTIA Network+
CompTIA Network Vulnerability Assessment Professional
CompTIA Network Security Professional
CompTIA PenTest+
CompTIA Project+
CompTIA Secure Infrastructure Specialist
CompTIA Security+
CompTIA Security Analytics Professional
College of I.T.
Cybersecurity and Information Assurance – M.S.
Become the authority on keeping infrastructures and information...
Become the authority on keeping infrastructures...
Become the authority on keeping infrastructures and information safe.
Time: 76% of graduates finish within 24 months.
Tuition and fees: $4,555 per 6-month term.
Certifications: cost of five industry certifications included
The curriculum is closely aligned with the National Initiative for Cybersecurity Education (NICE) Workforce Framework, plus includes the opportunity to earn these certifications:

CompTIA Cybersecurity Analyst (CySA+)
CompTIA PenTest+
CompTIA Advanced Security Practitioner (CASP+) Optional Voucher
ISACA Certified Information Security Manager (CISM) Optional Voucher
(ISC)² Certified in Cybersecurity (CC)
This program was designed in collaboration with national intelligence organizations and IT industry leaders, ensuring you'll learn emerging technologies and best practices in security governance.
College of I.T.
---
Our Online University Degree Programs Start on the First of Every Month, All Year Long
No need to wait for spring or fall semester. It's back-to-school time at WGU year-round. Get started by talking to an Enrollment Counselor today, and you'll be on your way to realizing your dream of a bachelor's or master's degree—sooner than you might think!
---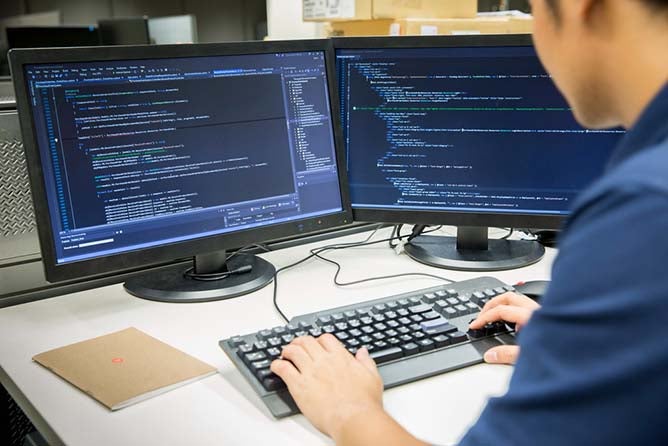 What Skills Does an Information Security Manager Need?
An information security manager requires both technical (hard) skills and soft skills to be successful. These can include the following:
Security architecture. Information security managers should have the ability to design and deploy security systems that protect all elements of a company's network and database infrastructure. They should also be able to add new features to the existing security architecture. 
Security network configuration. Information security managers must also know how to set network configurations and make adjustments on an ongoing basis. They need to be able to set up and deploy VPNs, DNS servers, authentication tools, DDOS mitigation systems, and proxy servers.

Computer forensics. Information security managers should have the technical knowledge and skills for intrusion detection and prevention. In this career, you need to work with network monitoring tools, firewalls, and a host of other security technologies.

Soft skills. Managers in the field of information security need skills to oversee team members and make critical decisions daily. Here are the abilities that you need to develop while on this career path: 

Communication skills. As a cybersecurity specialist, you will be working closely with other IT employees and non-technical personnel. It is essential to be able to effectively communicate both with other cybersecurity experts and with employees who need to follow security protocols but may not understand them on a technical level.

Problem-solving skills. As a cybersecurity professional, problem-solving is at the center of your everyday duties. You will be required to develop prompt solutions when you find a weakness in the systems or a security breach. 
These are necessary skills for all information security managers regardless of where they work.
How Much Does an Information Security Manager Make?
$103,590
On average, the annual salary for an information security analyst was $103,590 in May 2020. The top 10% earned more than $163,300, while the lowest average salary was $60,060. The exact pay for someone in this career can vary depending on education, years of experience, and location. While the requirement at an entry-level job is a bachelor's degree, having an advanced degree can lead to higher-paying opportunities. 
What is the Projected Job Growth?
33%
Employment opportunities for information security managers are expected to grow by 33% from 2020 to 2030. This is exponentially higher than the average expected growth for all occupations. The increased demand is a result of the growing frequency of cyberattacks across many industries. Both independent hackers and state actors target businesses that transmit and store critical and personal data. Victims include banks, healthcare facilities, payment processors, and retailers. Government agencies and utility providers have also been hit. Information security managers will find ample employment opportunities in all these areas and in many others that want to avoid becoming vulnerable to such breaches.  
Do Information Security Managers Need Certification?
Yes
While not all employers require certifications, obtaining one can help you demonstrate special abilities and knowledge. Some employers look at accreditation as evidence of your commitment to your career, while others see them as proof that you have mastered specific skills needed for your job. 
The most common certifications for information security managers include the following. 
-CEH: Certified Ethical Hacker
Certifications also show you that you are competent in the information security issues that a company may be hoping to address by hiring a specialist.