Intrusion Analyst Career Guide
How to Become an Intrusion Analyst
The world of cybersecurity world is changing quickly, and more organizations are relying on IT professionals to keep their networks and systems safe from hackers. This is great news if you want to become an intrusion analyst. These professionals act as cyber defense warriors, preventing attacks by quickly finding the causes of threats that can threaten a company's information or infrastructure. 
The intrusion analyst career path comes with room for growth and plenty of job stability, as this position is in high demand and expected to continue growing in the next several years. 
If you're curious about this ever-evolving and challenging role, this guide will go over what an intrusion analyst does, as well as the skills and education you'll need to excel in this job. 
What Is an Intrusion Analyst?
An intrusion analyst is a security professional with specialized training in detecting network security breaches. They tap into a variety of analysis tools and cybersecurity methods—such as penetration testing, network forensics, security audits, ethical hacking, and computer surveillance—to monitor networks in real time. If a security breach is detected, it's an intrusion analyst's job to inform the incident response team, provide a notification of the breach, and document evidence of it.  
Intrusion analysts typically work as part of a team and communicate with external stakeholders, including customers and third-party sources of threat and vulnerability intelligence and advice. 
Sometimes, intrusion analysts are referred to as "incident and intrusion analysts," "cybersecurity analysts," "network security analysts," and "IT security analysts."
What Does an Intrusion Analyst Do?
An intrusion analyst detects breaches in network security for escalation to incident response or other determined functions by using a range of automated tools to monitor networks in real-time. The day-to-day duties of an intrusion analyst might include: 
Maintaining firewalls and network updates. 
Developing plans to safeguard computer files against accidental or unauthorized modification, destruction, or disclosure.

Monitoring current reports of computer viruses to determine when to update virus protection systems.

Training users and promoting security awareness to ensure system security.
Documenting computer security and emergency measures policies, procedures, and tests.
Encrypting data transmissions and setting up firewalls to conceal confidential information.

Modifying computer security files to incorporate new software, correct errors, or change individual access status.

Monitoring malicious activity and regulating access to safeguarded information in computer files.

Performing risk assessments and executing tests of a data processing system to ensure it functions correctly.

Reviewing violations of computer security procedures and discussing procedures with violators to ensure violations aren't repeated.
How Do I Become an Intrusion Analyst?
Becoming an intrusion analyst requires a solid background in IT and a lot of experience in the field. With that in mind, here are some steps you can take to help you land this role. 
Step One: Earn your bachelor's degree in cybersecurity. If you're interested in becoming an intrusion analyst, one of the first things to consider is how much education you'll need. A cybersecurity degree will prepare you for this career by teaching you the latest in cybersecurity, network structures, best practices, and tools.
Step Two: Gain experience in the field. You may find that experience in other IT jobs will help you become an intrusion analyst. In fact, many intrusion analyst jobs require experience in roles such as those of a systems administrator, analyst, or network technician. 
Step Three: Consider a master's degree in cybersecurity. Earning an advanced cybersecurity degree can prepare you for more of a leadership role, helping you to rise in the ranks from intrusion analyst to systems manager or director of network operations. 
Step Four: Consider relevant certifications. Earning certifications is a great way to stay up-to-date and engaged with the rapidly changing world of cybercrime. Plus, many employers prefer to hire candidates who have information security certifications. Some of the most common certifications for intrusion analysts are: 
Certified Information Systems Security Professional (CISSP) 
CompTIA Security+ 

GIAC Intrusion Analyst 

Chief Information Security Officers (CISO)

Computing Technology Industry Association (CompTIA) Network +

Certified Computer Forensics Examiner (CCFE)
Best Degrees for an Intrusion Analyst
Cybersecurity and Information Assurance – B.S.
Protect your career and earning potential with this degree....
Protect your career and earning potential with...
Protect your career and earning potential with this degree.
Employer approval: 74% of graduates finish within 18 months.
Tuition: $3,950 per 6-month term.
Some careers and jobs this degree will prepare you for:
Cyber crimes investigator
Director of cybersecurity
Chief of cyber counterintelligence
Cybersecurity engineer
Cyber operations planner
Certifications included in this program at no extra cost include:
Certified Cloud Security Professional (CCSP) - Associate of (ISC)2 designation
Systems Security Certified Practitioner (SSCP) - Associate of (ISC)2 designation

ITIL® Foundation Certification

CompTIA A+
CompTIA Cybersecurity Analyst Certification (CySA+)
CompTIA IT Operations Specialist
CompTIA Network+
CompTIA Network Vulnerability Assessment Professional
CompTIA Network Security Professional
CompTIA PenTest+
CompTIA Project+
CompTIA Secure Infrastructure Specialist
CompTIA Security+
CompTIA Security Analytics Professional
College of I.T.
Cybersecurity and Information Assurance – M.S.
Become the authority on keeping infrastructures and information...
Become the authority on keeping infrastructures...
Become the authority on keeping infrastructures and information safe.
Time: 76% of graduates finish within 24 months.
Tuition and fees: $4,295 per 6-month term.
Certifications: cost of two EC-Council certs, included.
The curriculum is closely aligned with the National Initiative for Cybersecurity Education (NICE) Workforce Framework, plus includes the opportunity to earn these certifications:

EC-Council Certified Ethical Hacker

EC-Council Computer Hacking Forensic Investigator (CHFI)

This program was designed in collaboration with national intelligence organizations and IT industry leaders, ensuring you'll learn emerging technologies and best practices in security governance.
College of I.T.
---
Our Online University Degree Programs Start on the First of Every Month, All Year Long
No need to wait for spring or fall semester. It's back-to-school time at WGU year-round. Get started by talking to an Enrollment Counselor today, and you'll be on your way to realizing your dream of a bachelor's or master's degree—sooner than you might think!

---
What Skills Does an Intrusion Analyst Need?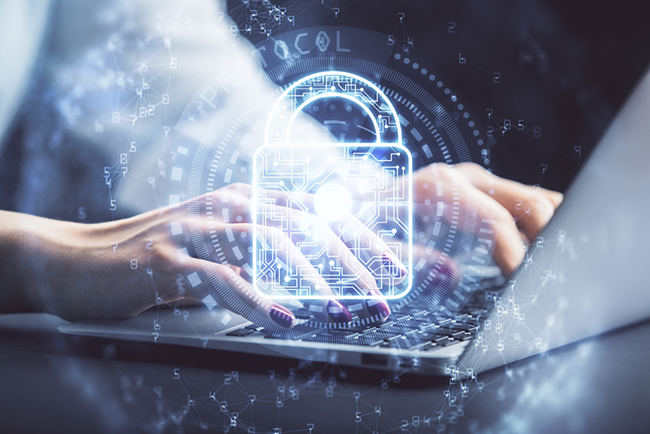 To be successful in this role requires great attention to detail, excellent problem-solving skills, and the ability to work under pressure during intense situations, such as a security breach. You'll also need to have: 

Programming experience, specifically with foundational programming languages such as C, C++, PHP, Perl, and Java.
Understanding of IT network features and functions.

The ability to utilize Operating System (OS) security functions and associated features. 

The ability to anticipate the future based on current data and trends to make sound security recommendations.

Logical and creative thinking skills.

Analytical and problem-solving skills, specifically when working with data from a variety of sources.

The ability to work independently.

The ability to communicate effectively under pressure, especially when reporting a security breach.

Knowledge of industry-standard network intrusion detection system (IDS) rules.

Experience using Wireshark to analyze network traffic and perform traffic analysis. 
How Much Does an Intrusion Analyst Make?
$86,000
The annual income of intrusion analysts ranges from $63,000 to $117,000, with a median salary of $86,000, according to data from ZipRecruiter.   
That same data also shows that education is definitely a factor in how much an intrusion analyst can earn. For example, intrusion analysts with a master's degree earn about $97,000 annually while those with a bachelor's degree earn an annual income of about $89,000.
What Is the Projected Job Growth?
33%
These professionals are in high demand as cyberattacks become more frequent and more organizations need people who can help protect their information security infrastructure. In fact, the U.S. Bureau of Labor Statistics (BLS) predicts that employment opportunities for all cybersecurity analysts will grow by 33% from 2020 to 2030. 
Where Does an Intrusion Analyst Work?
Varies
Some intrusion analysts work independently as consultants, while others work in the IT department of an organization or for cybersecurity companies that provide services to other agencies or organizations.