How to Become an IT Auditor
The technology, software, and digital systems that keep a company functioning and profitable are incredibly complex, complete with seemingly endless code and many moving parts. If these systems aren't properly monitored and maintained, there can arise issues with integration, bugs in customer-facing platforms, and worst of all, cybersecurity breaches. An IT auditor aids in the mitigation of potential issues by analyzing an organization's technological infrastructure to find problems with efficiency, risk management, and compliance. IT auditors are important along the entire spectrum of a company's technological journey, through development, implementation, testing, and evaluation of audit review procedures. In this article, you'll learn about the two main types of IT auditors—internal, the type that works as a salaried employee within a company; and external, the type that works as a consultant independently or within an agency and is hired by other companies—and what steps you must take in order to pursue this career path.
IT auditors are responsible for assessing technological infrastructure and identifying any IT issues, specifically those related to security and risk management. They oversee the entire technological infrastructure of an organization, including networks, software, programs, communication systems, security systems, and any other services that rely on technology. These IT professionals play a vital role in an organization, as one small technical error has the potential to ripple down and impact the entire company. There are many different types of audits that fall under what are most often referred to as computer audits or automated data processing (ADP) audits. 
Some common types of audits include:
Technological innovation process: An audit of the process of innovation within a company with the purpose of reporting its faithfulness to established best practices.
Innovative comparison: The analysis of the innovative capabilities of an organization compared to that of its competitors.

Technological position: An audit that examines a company's current technology and determines what future technologies may need to be deployed.

Systems and applications: An audit of a computer system to check its security and data integrity.

Information processing facilities: An audit to test and confirm that a processing facility is poised to ensure timely, accurate, and efficient processing of applications under typical as well as disruptive conditions.

Systems development: An audit to help an organization ensure that it's able to implement new systems on a secure, controlled basis and that it's compliant with regulatory standards.

IT and enterprise architecture: An audit of an organization's programs and business processes to inform how investment decisions are made.
Other audits include client, customer support, server, telecommunications, intranets, and extranets.
What Does an IT Auditor Do?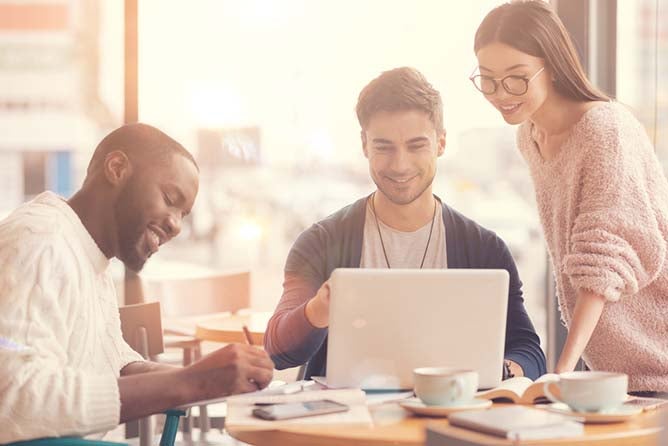 An IT auditor is like a doctor for an organization's programs and technological processes. Much like you would visit a doctor for a general check-up, to diagnose symptoms of illness, or for an operation to fix an injury, IT auditors check to make sure software is working properly, implement preventative measures, test data management programs, and diagnose problems when they arise. Some of their most important day-to-day responsibilities include:
Identifying weaknesses in the system and creating an action plan to prevent security breaches.
Planning internal audit procedures.

Creating internal audit reports.

Collaborating and creating a solid IT infrastructure.

Devising and implementing network security policies and procedures.

Traveling to client sites.

Conducting training on security features.

Troubleshooting security network problems.
How Do I Become an IT Auditor?
IT auditing is a high-stakes career. After all, you'll be responsible for helping protect organizations from system errors that could result in total disaster, so advanced education is required to pursue it. If becoming an IT auditor interests you, keep reading to learn the steps to taking this path.  
The greatest role of an IT auditor is to help companies protect themselves against vulnerability to cyberattacks. Cyber criminals are constantly becoming more sophisticated and launching new, more sinister malware, causing billions of dollars in loss globally each year. WGU's bachelor's degree in cybersecurity and information assurance is designed to help you fight these kinds of attacks. This degree program was built with the help of cyber security experts and leading IT employers to equip you with the exact set of skills that will make you attractive in the job market post-graduation and set you up for success throughout your career, making it an excellent option for your first step towards this career path.
Another solid choice for future IT auditors is WGU's computer science bachelor's degree, which lends students a more general, broad scope of the world of digital systems. In this program, you'll learn how to design, develop, and optimize systems that will meet current and future industry needs. Along the way, you'll have the opportunity to earn top industry certifications at no extra cost, helping you boost your résumé before you graduate. Not only will this degree help you lay the foundation for your IT auditor career, but its general curriculum will also give you the ultimate freedom to pursue just about any career in the computer science space.
Get relevant certificates (CISA, CISSP, CISM, MCSE, etc.).
Depending on your career path, you will need to get some combination of certifications to show employers that you are qualified to work as an IT auditor. Some of these include Certified Information Systems Auditor (CISA), Certified Information Systems Security Professional - – Architecture (CISSP), and Certification in Risk and Information Systems Control (CRISC), Certified Information Security Manager (CISM), and Microsoft Certified Systems Engineer (MCSE). You can even begin earning these before you graduate from your bachelor's program.
If you're passionate about cybersecurity and want to take your IT auditing career to the next level, consider getting a master's degree in cybersecurity and information assurance. This program will help deepen your knowledge of IT systems and open you up to higher salaries and leadership positions. 
Three or more years of work experience in the IT field and relevant positions.
Once you have graduated and earned certifications, you can begin applying for entry-level jobs, such as support specialist, in the IT field. Once you have a few years of experience under your belt, you can start pursuing more advanced roles in the industries that you prefer. Some IT auditors choose to go back to school to earn their master's degree after spending a few years working in the field. 
Best Degrees for an IT Auditor
Cybersecurity and Information Assurance – B.S.
Protect your career and earning potential with this degree....
Protect your career and earning potential with...
Protect your career and earning potential with this degree.
Employer approval: 74% of graduates finish within 18 months.
Tuition: $3,950 per 6-month term.
Some careers and jobs this degree will prepare you for:
Cyber crimes investigator
Director of cybersecurity
Chief of cyber counterintelligence
Cybersecurity engineer
Cyber operations planner
Certifications included in this program at no extra cost include:
Certified Cloud Security Professional (CCSP) - Associate of (ISC)2 designation
Systems Security Certified Practitioner (SSCP) - Associate of (ISC)2 designation

ITIL® Foundation Certification

CompTIA A+
CompTIA Cybersecurity Analyst Certification (CySA+)
CompTIA IT Operations Specialist
CompTIA Network+
CompTIA Network Vulnerability Assessment Professional
CompTIA Network Security Professional
CompTIA PenTest+
CompTIA Project+
CompTIA Secure Infrastructure Specialist
CompTIA Security+
CompTIA Security Analytics Professional
College of I.T.
Problem solvers and math lovers needed! Your task: ...
Problem solvers and math lovers needed! Your...
Problem solvers and math lovers needed! Your task:
Lay the groundwork for the computing breakthroughs that will enable tomorrow's technologies. 
Time: 67% of graduates in similar programs finish within 30 months.

Tuition and fees: $3,625 per 6-month term.
Transfer: Your previous college coursework and existing certifications may waive course requirements, helping you finish even faster.
You'll have the opportunity to earn these certifications:
CompTIA Project+

Axelos ITIL Foundation

Professionals who need the skills a computer science degree provides include computer systems analysts, computer programmers, artificial intelligence specialists, software engineers, machine learning engineers, and more.
College of I.T.
Cybersecurity and Information Assurance – M.S.
Become the authority on keeping infrastructures and information...
Become the authority on keeping infrastructures...
Become the authority on keeping infrastructures and information safe.
Time: 76% of graduates finish within 24 months.
Tuition and fees: $4,295 per 6-month term.
Certifications: cost of two EC-Council certs, included.
The curriculum is closely aligned with the National Initiative for Cybersecurity Education (NICE) Workforce Framework, plus includes the opportunity to earn these certifications:

EC-Council Certified Ethical Hacker

EC-Council Computer Hacking Forensic Investigator (CHFI)

This program was designed in collaboration with national intelligence organizations and IT industry leaders, ensuring you'll learn emerging technologies and best practices in security governance.
College of I.T.
---
Our Online University Degree Programs Start on the First of Every Month, All Year Long
No need to wait for spring or fall semester. It's back-to-school time at WGU year-round. Get started by talking to an Enrollment Counselor today, and you'll be on your way to realizing your dream of a bachelor's or master's degree—sooner than you might think!

---
What Skills Does an IT Auditor Need?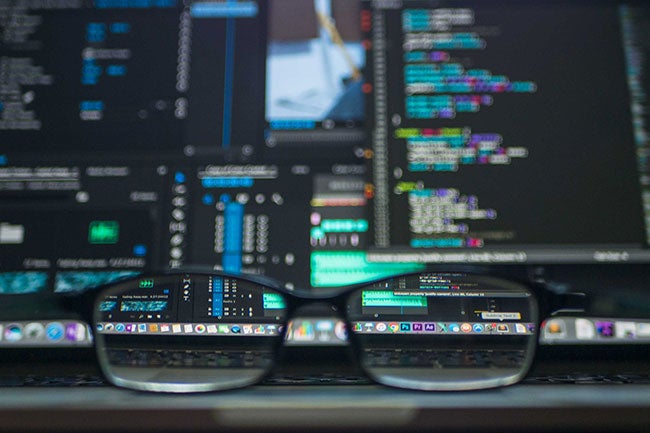 IT auditing is a highly technical job, so professionals who are successful in this field must have a reliable set of hard and soft skills. In addition to a robust education and industry certifications, you'll need to develop efficacy in: 
IT security and infrastructure.
Internal audit.

IT risk.

Data analysis.

Data analysis and visualization tools (ACL, MS Excel, SAS, Tableau).

Security risk management.

Security testing and auditing.

Computer security.

Internal auditing standards including SOX, MAR, COSO, and COBIT.

Analytical and critical thinking skill

Communication skills.
How Much Does an IT Auditor Make?
$79,709
According to Glassdoor, the national average salary for an IT auditor is $79,709 per year in the United States. The base salary for an IT auditor ranges from $71,600 to $92,000 with an average base salary of $84,200. Salary ranges can vary widely depending on many important factors, including education, certifications, additional skills, geographical location, and years of experience in the profession.
What Is the Projected Job Growth?
33%
The U.S. Bureau of Labor Statistics reports that employment of information security analysts is projected to grow by 33% from 2020 to 2030. This will produce an average of 16,300 new job openings each year over the decade. 

Where Does an IT Auditor Work?
Varies
IT auditors can work internally for an organization or for a consulting firm to assess the control environments of other organizations, usually public companies that have regulatory reporting requirements. Of the 163,000 jobs information security analysts held in 2021, 27% were in computer systems design and related services, 15% were in finance and insurance, 14% were in information, 8% were in management of companies and enterprises, and 5% were in administrative and support services. IT auditors and other systems security professionals work in tandem with other members of an IT department such as network administrators or computer systems analysts. It is common that IT auditors have the luxury of working remotely or in hybrid work environments.