How To Become an IT Director
If you have a passion for computer science and a thirst for leadership then you might consider becoming an IT Director.
IT is an exciting field that combines technical expertise with critical thinking and problem-solving. And since it's a field that promises continued job growth and healthy salaries, now is an excellent time to start working toward becoming an IT director.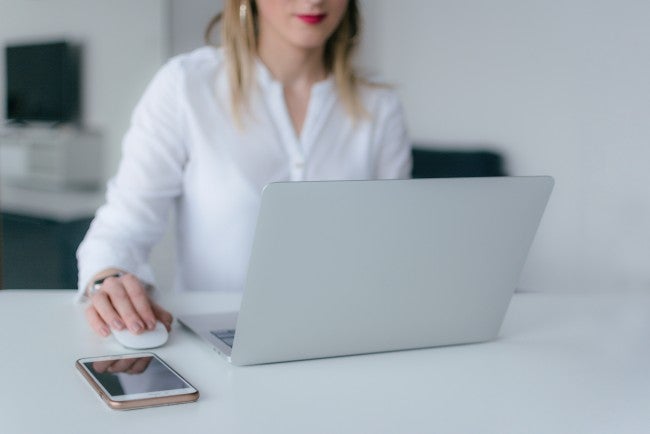 An IT director is the head of a company's IT department. As an IT director, you'll be charged with making sure the company's day-to-day operations run smoothly. It's a job that requires expertise in computer science and information technology, as well as years of experience working in IT.
Some companies have both an IT Director and a CIO, or a Chief Information Officer. These are similar positions and each company is different in terms of how they divide these two. But generally, an IT director will be expected to focus on the company's technical infrastructure and day-to-day operations, whereas a CIO will be expected to spend more time on the company's customer base and future strategy.
What does an IT Director do?
An IT director's responsibilities will vary depending on the company, but some of the duties might include:
Overseeing the company's network and IT services. Every company wants its operations to run smoothly, and with minimal connectivity issues. An IT director's job is to make sure that company employees stay connected and that any hiccups are addressed swiftly.
Guiding the implementation of company hardware and software. A good company keeps itself up to date and takes advantage of new developments in IT. An IT director should ensure company employees are using the computer hardware and software that will enable them to work efficiently and effectively.

Supervision of IT department personnel. Leadership skills are vital for running any department. IT directors might be involved with supervising IT employees, hiring new workers, and bringing oversight to any team projects.

Maintaining network security for the company. A security breach or network failure could be disastrous for a company. That can mean leaked information, a drop in connectivity, and loss of clients and customers. A good IT director stays vigilant and ensures that the company is protected from security failures.
How Do I Become an IT Director?
To become an IT director, you'll need to start with a base of knowledge in computer science and information technology, and from there, you can start on your path to the top.
Step One: Earn a bachelor's degree.
You'll need expert-level knowledge of computer science and information technology in order to advance up the ranks, and a good place to get that knowledge is with a bachelor's degree in a related field. A degree in computer science, information technology, or IT management will be your best bet for ensuring that you have the necessary scope of knowledge to thrive. These programs will help you gain critical foundational skills in IT such as scripting and programming, understanding networks and systems, IT infrastructure and management techniques, etc. 
Step Two: Get your master's degree.
No company is going to give you a top managerial position unless they know that you're ready to lead a large team of people. An MBA or other master's degree can help you learn the necessary skills. If you want to be qualified for a management position in the IT field, an MBA or master's degree in IT management could be a critical education piece. These programs will give you important business and management skills while also enhancing your IT understanding and knowledge. 
Step Three: Look for leadership and management opportunities.
Typically, an IT director needs strong leadership skills and years of management experience before they're offered the job. Seek out ways to hone these skills whenever possible, whether that be at work or in your community.
Step Four: Staying Current.
Computer science and information technology are rapidly evolving fields. A good IT director must stay aware of the latest breakthroughs and know how to harness them for the good of the company.
Step Five: Gain experience.
You'll usually need more than a strong educational background and leadership skills to become an IT director. Companies expect their IT directors to already have years of experience under their belts before they're offered the job. So be patient and try to gain as much experience as you can while you're preparing yourself for that top job.
Information Technology Management – M.S.
A degree for experienced IT professionals ready to lead:...
A degree for experienced IT professionals ready...
A degree for experienced IT professionals ready to lead:
Time: 70% of graduates finish within 20 months.
Tuition and fees: $4,235 per 6-month term.
Included in your program—at no extra cost—is the opportunity to earn the valuable PMI Certified Associate in Project Management (CAPM) certification.
Maximize the opportunities that your IT career path has afforded you—earn your master's and keep moving up. 
College of I.T.
MBA Information Technology Management
Earn the online college degree that can move your career into IT...
Earn the online college degree that can move your...
Earn the online college degree that can move your career into IT upper management:
Time: Graduates can finish in 12 months
Tuition and fees: $4,675 per 6-month term.
Sample careers and jobs this business degree will prepare you for:

Chief technology officer
Director of IT services
Senior systems administrator
Management information systems director
Computer and information systems manager
Learn to navigate emergencies, execute strategies, and optimize systems with the competencies within this specialty MBA.
Compare with M.S. IT Management
College of Business
---
Our online university degree programs start on the first of every month, all year long.
No need to wait for spring or fall semester. It's back-to-school time at WGU year-round. Get started by talking to an Enrollment Counselor today, and you'll be on your way to realizing your dream of a bachelor's or master's degree—sooner than you might think!

---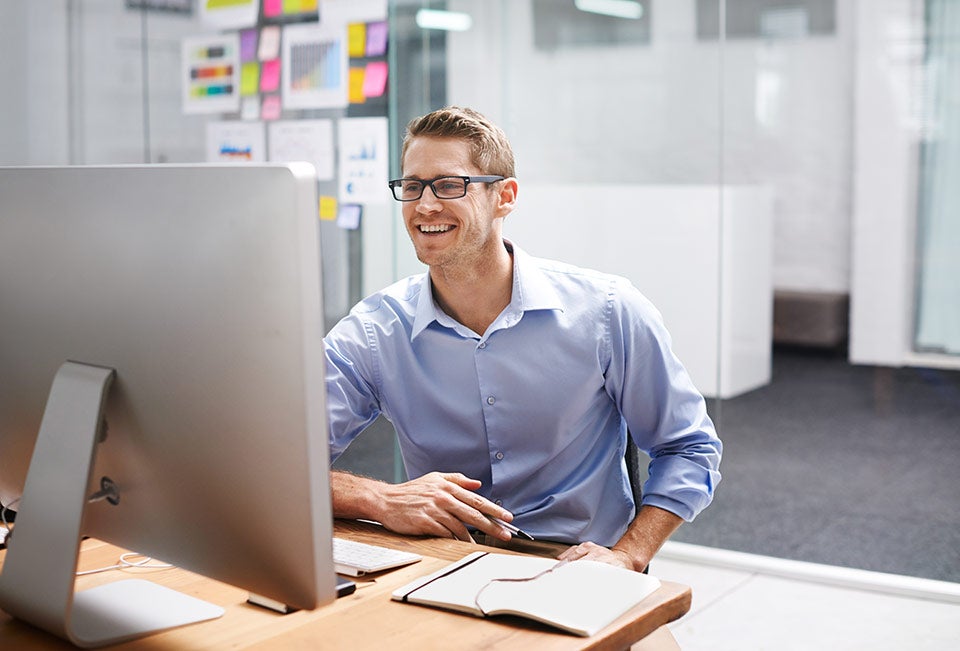 What Skills Does An IT Director Need?
To become an IT director, you'll need to combine a strong background in computer science and information technology with business management skills and the other "soft skills" that are required to run an IT department. You'll need:
Expertise in computer science and information technology
Business management skills

Leadership skills

Planning, strategizing, and budgeting skills

Interpersonal skills

Communication skills
How Much Does a IT Director Make?
$151,150
An IT director can expect to earn a pretty lucrative salary; although the U.S. Bureau of Labor Statistics does not provide specific information, the median annual pay for all Computer Information and Systems Managers was $151,150 in 2020.
What is the Projected Job Growth?
10%
Information technology is a rapidly growing field, so the job outlook for IT directors is excellent. The BLS projects that the field of Computer Information and Systems managers will grow by about 10% between the years 2019 and 2029. As companies continue to adapt to the changing world of technology, they'll need smart and talented IT professionals to maintain an edge over the competition.
Where Do IT Directors Work?
Varies
Most organizations, from hospitals to businesses, need an IT director to help run their technical operations. You could find a position as an IT director in virtually any industry in organizations both large and small. It's a great position for those who are interested in the technical side of any industry, and as more organizations need to increase their technical reach and understanding, IT directors are critical to success.