How To Become A Product Owner
A product owner is an exciting career choice for those interested in working within the Scrum framework and ensuring products provide maximum value to shareholders. Scrum is a framework used to help teams produce and deliver complex pieces of software. A role like this is well-suited to those who can handle the challenge of leadership positions and can clearly communicate their goals amid a high-pressure development cycle.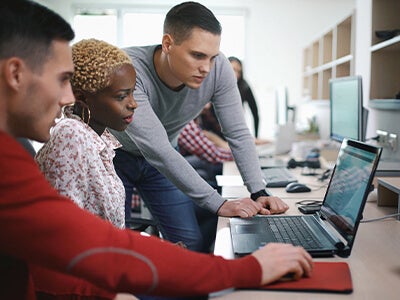 A product owner is a member of the development team that takes on a role similar in some ways to that of a product manager. They are responsible for ensuring the product they create reaches its maximum value by representing the stakeholders in the project, communicating the project goals to the team, and ensuring the project backlog is sufficiently organized. The specifics of this role can vary from company to company, with many organizations interpreting it differently. Some might be more hands-on, while for others this could be a more strategic position.
What Does a Product Owner Do?
A good product owner is a team leader who represents business owners and product users throughout the software development process. As one might imagine, this is a complex role involving many variables. But here are a few things that any product owner might find themselves asked to do during their working day.
Development. Product owners will often be asked to contribute to the design and development aspect of product creation, ensuring that the needs of users are represented throughout the design process, while also bearing in mind the client. This involves carefully balancing the two while working with a team to ensure the best possible outcome for the project.
Backlog management. One vital tool at a product owner's disposal is the backlog. That's basically a list of requests that a product owner will sift through, deciding priority, responses, who does what, and when. The proper management of this process is essential for maximizing product value for shareholders.

Quality Assurance. If the main job of a product owner is to provide maximum product value for a client, then one way they do this is by keeping a close eye on the project as it develops. A product owner will need to inspect and analyze progress as it comes, as will often be held responsible for each stage in a product's development. One way they can do this is by making certain that every team member is on the same page when it comes to strategic vision.
How Do I Become a Product Owner?
There are no specific requirements to become a product owner; the education requirement for these roles depends on the internal preferences of the company or organization that an applicant is working to join. 
Step One: Bachelor's Degree
A bachelor's degree in an IT field is a first step to becoming a product owner. This type of bachelor's degree will give you critical skills in IT fundamentals that will be valuable as you prepare to help lead teams. Understanding terminology, applications, systems, and languages are all important in preparing you for a role as a product owner.
Step Two: Master's Degree
A product owner is a senior role within a well-oiled machine, and as such needs to command the respect of the team if they hope to succeed. Taking an advanced program of studies, like a master's degree in IT management, is one way to garner that respect. Students will learn how to ethically lead a team, make strategic decisions based on data, and equip themselves with the confidence to solve whatever IT problem that might come their way.
Step Three: Experience
Backed by a solid education, aspiring product owners are now ready to hit the job market. While technically possible, it's rare to come straight out from university into a management position. Most IT managers have a few years of experience at the least. But those applying to work at smaller companies may be able to get away with less. So it's ideal for product owners to use this time to gain much-needed experience in IT and stay on top of their continuous professional development.
Best Degrees for a Product Owner
Information Technology Management – M.S.
A degree for experienced IT professionals ready to lead:...
A degree for experienced IT professionals ready...
A degree for experienced IT professionals ready to lead:
Time: 70% of graduates finish within 20 months.
Tuition and fees: $4,235 per 6-month term.
Included in your program—at no extra cost—is the opportunity to earn the valuable PMI Certified Associate in Project Management (CAPM) certification.
Maximize the opportunities that your IT career path has afforded you—earn your master's and keep moving up. 
College of I.T.
MBA Information Technology Management
Earn the online college degree that can move your career into IT...
Earn the online college degree that can move your...
Earn the online college degree that can move your career into IT upper management:
Time: Graduates can finish in 12 months
Tuition and fees: $4,675 per 6-month term.
Sample careers and jobs this business degree will prepare you for:

Chief technology officer
Director of IT services
Senior systems administrator
Management information systems director
Computer and information systems manager
Learn to navigate emergencies, execute strategies, and optimize systems with the competencies within this specialty MBA.
Compare with M.S. IT Management
College of Business
---
Our online university degree programs start on the first of every month, all year long.
No need to wait for spring or fall semester. It's back-to-school time at WGU year-round. Get started by talking to an Enrollment Counselor today, and you'll be on your way to realizing your dream of a bachelor's or master's degree—sooner than you might think!

---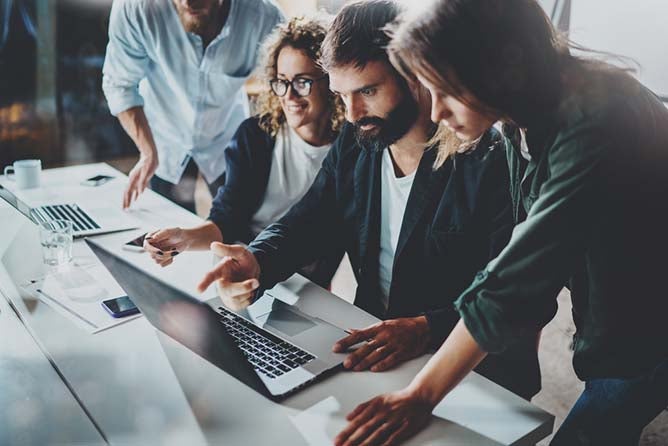 What Skills Does a Product Owner Need?
A successful product owner will need a variety of skills to have a long and fruitful career. They are responsible for managing diverse personalities within the team and ensuring optimal project outcomes, so leadership and communication skills are at a premium.
Excellent leadership skills
Clear communication

The ability to manage and delegate within a team

Able to set and meet targets, both internal and external

Understanding of both shareholder and customer sides of the project

A problem-solving mindset
How Much Does a Product Owner Make?
$151,150
The U.S. Department of Labor (BLS) doesn't have the exact information for a product owner, but it is similar to that of a Computer and Information Systems Manager. And by that metric, the median wage in May 2020 was $151,150. The lowest 10% of managers earned $90,430, while those at the higher end of the bracket pulled in $208,000. According to Glassdoor, which does provide more specific information, the average base pay for a product owner was $98,844 per year.
What is the Projected Job Growth?
10%
The BLS projects a healthy 10% growth during the 2019 - 2029 period - which is much faster than the predicted growth rate for all other jobs. The demand for skilled product owners who can work effectively within the Scrum framework and ensure project outcomes for a team is set to rise.
Where Does a Product Owner Work?
Varies
22% of systems managers (again, a very similar role to that of a product owner) work in computers or related services. 11% work in information, 11% in finance or insurance. 9% are involved in company management and 7% work in manufacturing.